J0hn's Note: When you're hunting over fields, whether snow fields in Canada or agricultural fields in the South, the same equipment for accurate shooting is required. Only the temperature varies. With a flat-shooting rifle, a quality scope and a cartridge that consistently shoots 1- to 2-inch groups, you can shoot with confidence at ranges of more than 100 yards in pastures and croplands.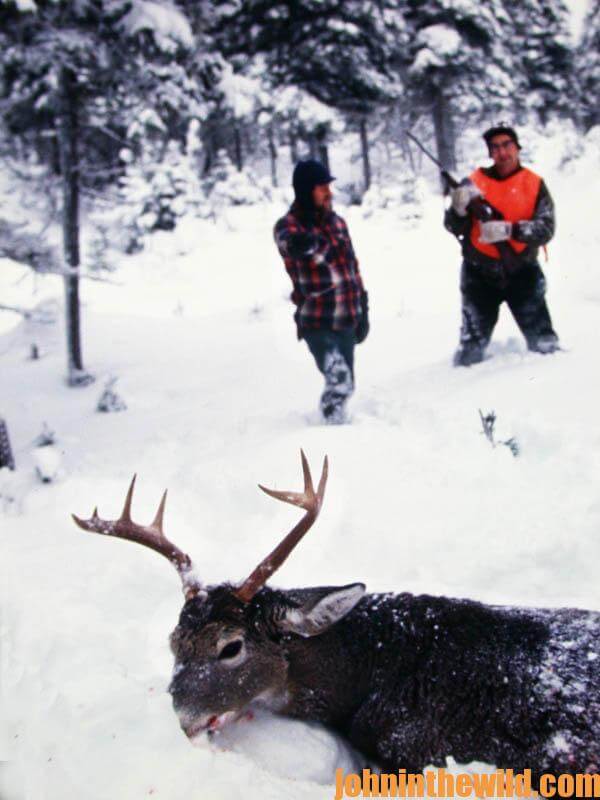 As the buck ate moss off the side of a tree 150-yards away, all I could see was his head and his neck.  A fallen tree shielded the rest of his body. "Do you see him?" my guide, Norman LeBrun of Anticosti Island in Canada, asked. "I can see a part of him," I told LeBrun as I readied for the shot by bracing my Browning .243 (http://www.browning.com) on the side of a small spruce, while I knelt in the snow. "I don't think you can bag him from here, and we can't get any closer," LeBrun said, since a cleared field of snow was between the buck and us.
"I think I can take him," I whispered as I let out half of the deep breath I just had taken. Although I was kneeling in the snow in Canada, the shot I had was the same one I'd seen many times before in agricultural fields in Alabama. My flat-shooting .243 with 100-grain bullets had dropped deer at 200 yards with only the deer's neck as a target before. I had every reason to believe that the little gun would do the job it was designed to do – shoot flat and accurately. As the crosshairs in my scope settled on the middle of the deer's out-stretched neck, I squeezed the trigger. At the report of the rifle, the 8-point buck went down.
"I don't believe you hit that deer," LeBrun observed as the report of my rifle faded in the distance. "I think he dropped and then ran off." But when we arrived at the tree where the deer had been feeding, the buck was dead. The bullet had hit his spinal column and broken the animal's neck, and I'd taken a buck in the open.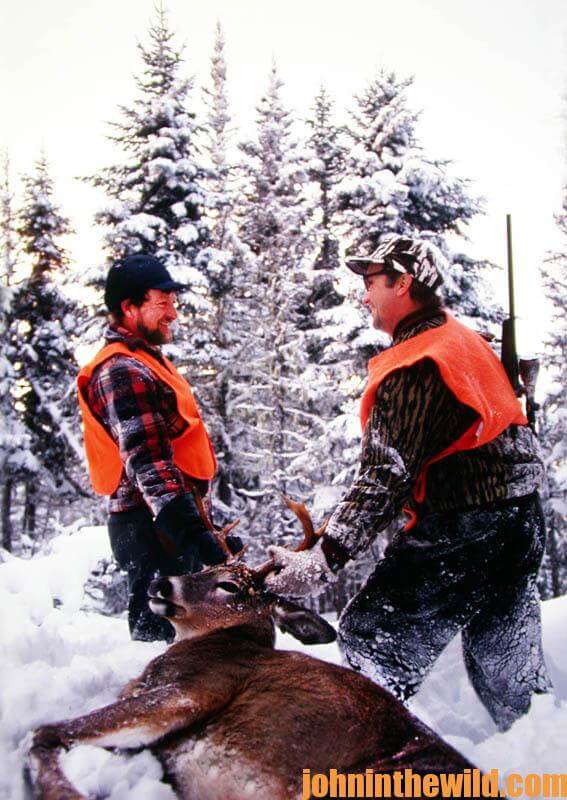 To get John E. Phillips' eBooks and print books on hunting deer, including his newest deer-hunting book, "Whitetail Deer and the Hunters Who Take Big Bucks," available at http://amzn.to/2bYwYOK/, click on these books to learn more, "How to Hunt and Take Big Buck Deer on Small Properties," "How to Hunt Deer Up Close: With Bows, Rifles, Muzzleloaders and Crossbows," "PhD Whitetails: How to Hunt and Take the Smartest Deer on Any Property," "How to Take Monster Bucks," "How to Hunt Deer Like a Pro," and "Bowhunting Deer: Mossy Oak Pros Know Bucks and Bows," or to prepare venison, "Deer & Fixings." Or, go to www.amazon.com/kindle-ebooks, type in the name of the book, and download it to your Kindle, and/or download a Kindle app for your iPad, SmartPhone or computer. You also can find John's books on Nook at www.barnesandnoble.com.
For free information on making jerky from your deer to provide a protein-rich snack, you can download a free book from http://johninthewild.com/free-books.
Next: Why Hunt Field and Pasture Bucks and What Guns Are Best