Editor's Note: Turkey season already has begun in some places, and several states' seasons start March 15. This week I've covered information for better turkey hunting with my turkey-guiding friend, Bob Long. Bob went turkey hunting with his daddy as far back as he could remember, and he started carrying a gun when he was 9. He grew up in west/central Alabama in York, an area that has had one of the longest turkey seasons in the nation for years and never has had a closed season. Bob started guiding at Bent Creek Lodge (http://www.bentcreeklodge.com/) in Jachin, Ala., in 2001.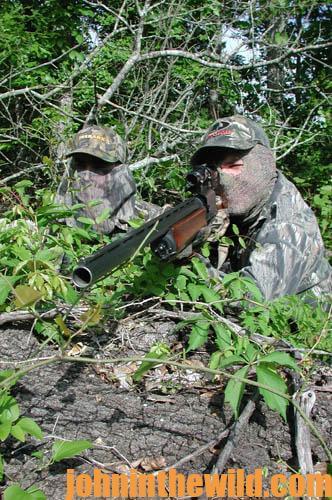 Many hunters become frustrated when turkeys stop gobbling. This frustration is caused because they don't understand what turkeys do later in the morning. When a gobbler wakes-up during breeding season, the first thing he wants to do is gather-up as many hens as he can before he flies down. So, he gobbles from the roost to get the hens to come to him. Often, he'll gobble really well until about 9:00 am. After that, he'll spend most of his time staying with his hens and breeding them. There's no reason for him to gobble, unless he hasn't been able to find some hens. Then about 10:00 am when his girlfriends have left him, he'll start gobbling again. When I'm guiding clients, they really get impatient during that period of time – the lull – when turkeys aren't gobbling. I've had plenty of clients ask, "Bob, what's happening? Why did the turkeys shut-up?" At this time, I have the opportunity to explain the lull to them. If I've been working a turkey (calling to him, and he's gobbling back to me) but he hasn't come in within gun range, I attempt to convince the person I'm guiding to just relax for about 45 minutes or an hour, and the turkey may gobble again.
Because I always scout all day long before the season as well as during the season, I often have a good idea about where the turkeys will go – if and when they stop gobbling. But most of the time, the turkeys won't leave an area. So, I'll usually back out about 200-yards away from where I've been calling and start calling again. I try to make a circle – stopping, calling and listening around the place where I've last heard the turkey gobble. I don't want to go straight to the spot where I've heard him gobble, because I may spook him. I want to stay right on the outer edge of where I think he may be. Often, I can fire a turkey up to gobble again by circling him and calling from different places near him. Often by 10:00 am, I can get that same gobbler to begin gobbling again, due to his hens having drifted away from him, and he's lonely and looking for another hen. We've been able to successfully take quite a few gobblers later in the morning during the lull by using this tactic.
Often turkeys don't do like turkeys are supposed to do when you're hunting them. We may take turkeys that we've started calling to at daylight and finally have taken those birds at 12:00 noon. As long as I don't spook a gobbler I've been calling to, I feel I've got a chance to take him that same morning. Another tactic I'll use with hunters I've hunted with before whom I know are good turkey hunters is to have the hunter sit down about 25 – 30 yards in front of me. I'll call and walk away from my hunter. The turkey may come in, and my hunter will see and take him when I'm out of sight behind him calling. However, if I have a new hunter I've never hunted with before, I want to sit right beside him until I call in the turkey. Later in the morning if we've been working a turkey from the same spot, a gobbler knows a hen won't stand in that same place and call and call and call. So, I like to get behind my hunter and start moving and calling. I may be with my hunter, change calling positions and call from a different spot to that same gobbler. Because the gobbler knows the hen will be moving through the woods, my changing locations can be a real advantage to my hunter. Too, when I move, I like to take the toe of my boot and scratch in the leaves or very gently kick leaves in the air to make the sound of a feeding hen.
"Where to Set Up, When to Move and When to Stay Put:" https://www.youtube.com/watch?v=53KJOme2Flo
"Bob Long on the Importance of the Guide/Hunter Relationship:" https://www.youtube.com/watch?v=l5Cs3QMx918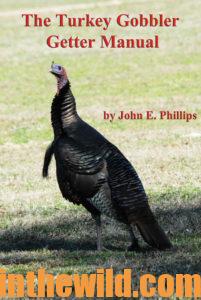 To learn more about turkey hunting, check out John E. Phillips's book, "The Turkey Hunter's Bible," available in Kindle and print at https://www.amazon.com/PhD-Gobblers-John-E-Phillips/dp/1542745071. To get a free eBook, "The Turkey Gobbler Getter Manual," go to https://www.dropbox.com/sh/ps7hp9vdlek764m/AACP4EjpWIPxf8azkeWajvsMa?dl=0.
Tomorrow: What about Bob Long's Funniest Turkey Hunts