John's Note: There's nothing worse than getting a call a week or two before deer season and you hear over the phone, "We've lost our lease." You have memories that will last a lifetime from that hunting property. You understand all you can know about deer movement on that hunting property. You've been to the work day, and you've already put up tree stands and trail cameras. Now your hunting land is gone. So, how will you find a place to hunt on short notice, or, how will you hunt the changed land?
Throughout much of the country, timber companies will clear-cut large sections of land, leaving them devoid of any foliage, except tiny pine trees. Like most hunters, I get a sick feeling in my stomach when I see beautiful hardwoods cut and nothing but rows and rows of pine seedlings replacing them. However, I've learned from a friend to study a clear-cut immediately after someone has cleared the ground for clues to deer-hunting success. You can learn how to hunt these areas and how pine plantations can provide honey holes for smart sportsmen.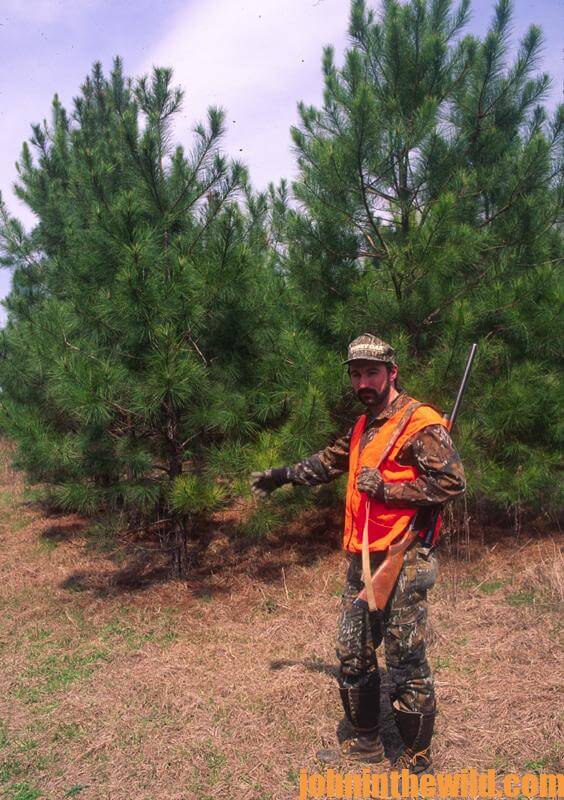 "Deer are creatures of habit just like hunters are," avid outdoorsman Larry Norton of Butler, Alabama, explains. "You have certain routes you always take to work, school, the grocery store and the shopping mall. You usually follow these routes, regardless of the weather, construction, obstacles or traffic problems because you've patterned your thinking to travel the same path.
"Deer pattern themselves in the same way. If you'll study a deer trail that goes through a section of hardwoods, you'll notice that even after the hardwoods have been cut, the stumps pulled, and the pine seedlings replanted, that deer still will use those historic trails. Before any new growth starts growing, you can find deer trails through a clear-cut."
To consistently take deer from a recently-planted pine plantation, Norton advises hunters to study maps and mark the trails as the new growth appears. Within 3-6 months, weeds, shrubs and briers will grow up in the clear-cut. Although the deer will continue to use the same trails, you can't see the trails because of the new growth.
"During the first year or two of new growth, you can set-up ground blinds inside the clear-cut to catch the deer moving early or late," Norton recommends. "Or, you can sit in a tree stand on the edge of the clear-cut where the trails come into the mature woods. As the pine trees begin to grow, the deer will use these trails through the pines to travel back and forth from feeding to bedding areas. They'll also move along these trails inside the pines when the trees grow head-high to dodge hunting pressure."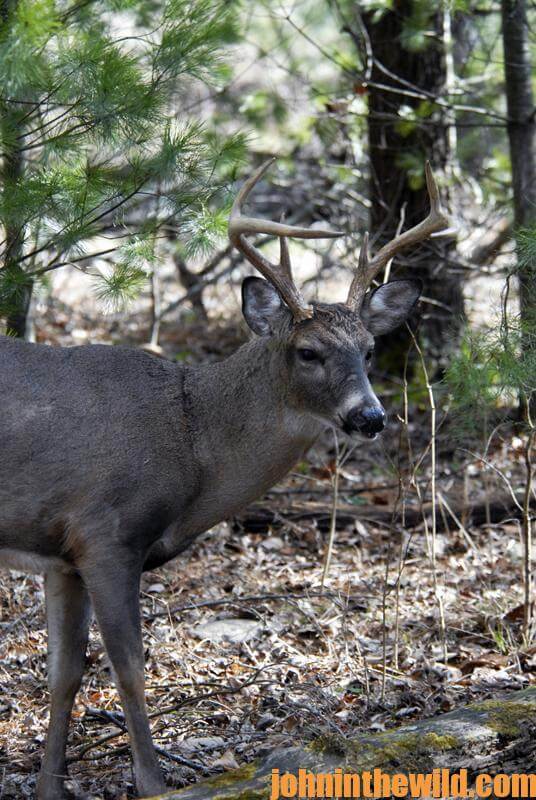 Also, look for a windrow, often either in the center or close to the middle of the clear-cut. Often before pine trees replace the hardwoods, the company or the person doing the cutting will pile up all the stumps and roots in a long windrow and burn them. Once this mound of stumps, limbs and brush has burned, a thick layer of briers will grow on the windrow within a few weeks or months. Once the pine trees reach their fifth to tenth years, the pine plantation will look like a biological desert when you look at it from the outside. You'll see nothing but pine straw and pine trees across the land. You can't spot the windrow in the middle of the pines.
As the pine trees grow, that windrow continues to produce blackberries, greenbrier and other wintertime browse for deer. If you venture inside the pines, you'll find deer trails along the edges of and crossing the windrows. You'll also locate bucks where they can remain out of the hunter's view by staying in a pine plantation and feasting on a never-ending buffet of lush foliage all winter.
To hunt the windrows, look for trails that go back and forth along the windrows or that come down along the edge of the windrows. Set-up a ground blind 20-30 yards away from the windrow where you can see the edge of the windrow. Only use this tactic when you have a favorable wind blowing from the windrows toward your blind. Then the deer can't see or smell you as they feed along the windrow. Hunt different parts of the windrow each time you go inside the pine plantation.
If you're hunting land disappears because of clear-cutting, seize the opportunity of learning how to hunt in an area from the first time foliage appears on it. Until the harvesting of the pine trees, often 25 years later, you'll have a super honey hole to hunt that most other hunters will avoid. To effectively use this technique, don't let anyone know where or how you hunt. Remember, the less anyone hunts this region, the better the odds that you'll take a trophy buck there.
For information on making jerky from your deer to provide a protein-rich snack, you can download a free book from http://johninthewild.com/free-books.
To get John E. Phillips' eBooks and print books on hunting deer, "How to Hunt and Take Big Buck Deer on Small Properties," "How to Hunt Deer Up Close: With Bows, Rifles, Muzzleloaders and Crossbows," "PhD Whitetails: How to Hunt and Take the Smartest Deer on Any Property," "How to Take Monster Bucks," "How to Hunt Deer Like a Pro," and "Bowhunting Deer: Mossy Oak Pros Know Bucks and Bows," or to prepare venison, "Deer & Fixings," click here on each. Or, go to www.amazon.com/kindle-ebooks, type in the name of the book, and download it to your Kindle, and/or download a Kindle app for your iPad, SmartPhone or computer. You also can find John's books on Nook at www.barnesandnoble.com.
Next: How to Pinpoint Other Places to Hunt Deer