John's Note: If you take a deer this season, don't miss out on some of the most-delicious meat ever. Researchers have proved that venison, a heart-friendly meat, contains fewer calories than the same size serving of chicken or turkey and one-half the calories of ham or ground chuck. Venison also has more protein than freshwater or saltwater fish and one-tenth as many fat grams as ground chuck. A rich source of trace minerals, including calcium, magnesium, zinc, potassium, phosphorus and iron, venison has a cholesterol content comparable to chicken and turkey.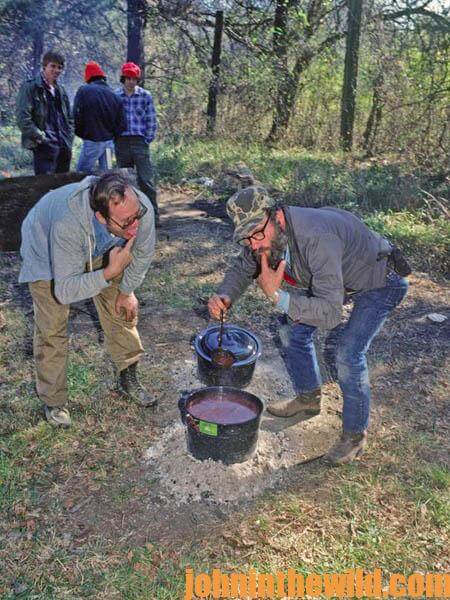 Every hunter enjoys taking jerky into the woods with him for long stays in a tree stand, and our kids always liked to take venison jerky they'd made to school for their snacks. Cabela's Wild Game Sausage Assortment includes tried and true seasonings to make a total of 70 pounds of satisfying jerky in a wide variety of flavors, including teriyaki, sweet & hot, cracked pepper, hickory, original, mesquite and hot. These will help you prepare your own delicious German, Polish, summer, Bratwurst or bologna sausages. Each kit contains cures, casings and complete instructions on how to prepare these homemade sausages. It also includes seasonings, like the Hi Mountain Seasonings (www.himtnjerky.com) Western Style Deer Steak Seasoning.
Designed with a patented Parallaxx drying system, each Excalibur Dehydrator features a rear-mounted fan, a heating element (220 watt on 4-tray, 600 watt on 9-tray) and an adjustable thermostat. This unique drying system from front to back prevents food spoilage and the need to rotate trays during the drying process, which I particularly appreciate not having to do. Each 4- or 9-tray model includes unbreakable, dishwasher-safe trays made of polycarbonate. For more information on these products available from Cabela's, call (800) 237-4444, or visit www.cabelas.com.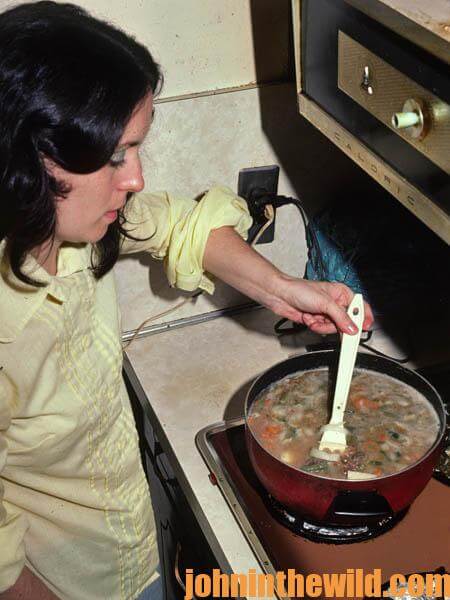 For the best-tasting venison and other wild game meats, use the Deer & Wild Game Southern Flavor Seasoning, a granular, charcoal-flavored seasoning and tenderizer from Cahaba Products. This special blend of spices works well on deer, small game, beef, pork, poultry, fish and other foods that the Old South has prepared through the years. For more information, go to www.southernflavor.com, or, call (888) 735-2867.
FoodSaver's GamerSaver Turbo vacuum sealer has a digital display, an extra-wide sealing strip for added assurance of a properly-sealed package, an upgraded PulseVac feature and a touch-pad control panel that makes the sealer easy to control and friendly to use. This turbo sealer also offers a dishwasher-safe drip tray that you easily can remove for easy cleaning, a built-in roll storage and a cutter that will hold 11-inch-wide FoodSaver Vacuum Packaging Rolls, enabling customers to make custom bags of any length and a five-level Seal Control, which allows the user to adjust the length of the sealing process, ensuring all foods are completely sealed. The GameSaver comes with a starter kit, which includes two FoodSaver rolls, FoodSaver Bags, an accessory hose with hose storage and QuickStart and Reference Guides. To learn more, visit www.foodsaver.com, or call (877) 777-8042.
Cabela's CG-15 Vacuum Sealer, a high-powered vacuum sealer constructed of stainless-steel and a double-piston pump, keeps food fresh up to five-times longer than traditional storage methods. This sealer can draw a 28-1/2-inch vacuum with 450 watts of power to ensure an airtight seal and comes with an assortment of 21 pre-cut bags. The spacious 15-inch sealing bar and patent-pending sealing bar window makes no job too big or small. You also can buy replacement bags from Cabela's. Call (800) 237-4444, or visit HYPERLINK "http://www.cabelas.com" www.cabelas.com to learn more.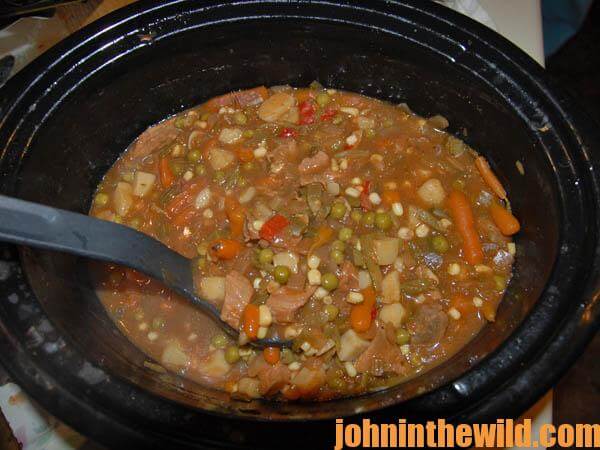 Chunky Venison Pasta
This very-easy-to-prepare recipe tastes delicious, and young children especially enjoy it.
Ingredients:
1 pound ground venison
1/2-teaspoon minced garlic
1 teaspoon Italian herb mix
1/8-teaspoon nutmeg
1/8-teaspoon crushed red pepper
1/4- to 1/2-teaspoon ground pepper
1 teaspoon paprika
1/2-teaspoon onion powder
1/2-teaspoon granulated garlic powder
1/4- to 1/2-teaspoon salt
1/4-teaspoon cayenne pepper (optional)
1 tablespoon olive oil
1/2-red onion, minced
1/2-red bell pepper, diced
1 32-ounce can no-salt added diced tomatoes
1 16-ounce can tomato sauce or pasta sauce
Preparation:
In a large skillet, cook the ground venison and minced garlic over medium-high heat until nicely browned. Drain well. Transfer the meat to a bowl. Add the Italian herb mix, nutmeg, red pepper, paprika, onion powder, garlic powder, salt and cayenne, and mix well. Heat the olive oil in the skillet. Add the onion and bell pepper, and cook until crisp-tender. Add the diced tomatoes, stir, and cook until heated through. Add the cooked ground venison, and reduce heat to low. Add the sauce, and simmer for 5 minutes. Serve over whole wheat pasta. Serves 6-8.
Venison Stew
This stew is one of John's favorites and is heart healthy with all its delicious vegetables and seasonings.
Ingredients:
2 pounds venison cut into 1 inch pieces that all the white connective tissue has been cut off of and that have been soaked, covered in heavily-salted water, overnight in the refrigerator, and then thoroughly washed before preparing dish
2 tablespoons fat
1 quart hot water
2 cups diced potatoes (3 medium)
1 cup diced carrots
1 cup diced celery
1 can corn (15-ounce)
1 green pepper, diced
1/2-cup diced onion
1 tablespoon salt
2 bouillon cubes
Dash Worcestershire Sauce
1 (15-ounce) can green beans
1 (15-ounce) can peas
Preparation:
Roll meat in seasoned flour in Dutch oven. Brown thoroughly in hot fat. Cover with hot oil. Simmer 2 hours, adding water if necessary. Add remaining ingredients. Cook until vegetables are tender, about 45 minutes. If desired, thicken liquid for gravy. Or, once this dish is prepared, you can pour all the ingredients into a crockpot and cook on LOW for several hours.
For more venison recipes, get the new Kindle eBooks, " The Best Wild Game & Seafood Cookbook Ever: 350 Southern Recipes for Deer, Turkey, Fish, Seafood, Small Game and Birds" and "Deer and Fixings." by John E. Phillips. "Click here to get these books."
About the Author
John Phillips, winner of the 2012 Homer Circle Fishing Award for outstanding fishing writer by the American Sportfishing Association (AMA) and the Professional Outdoor Media Association (POMA), the 2008 Crossbow Communicator of the year and the 2007 Legendary Communicator chosen for induction into the National Fresh Water Hall of Fame, is a freelance writer (over 6,000 magazine articles for about 100 magazines and several thousand newspaper columns published), magazine editor, photographer for print media as well as industry catalogues (over 25,000 photos published), lecturer, outdoor consultant, marketing consultant, book author and daily internet content provider with an overview of the outdoors. Click here for more information and a list of all the books available from John E. Phillips.