John's Note: There's nothing worse than getting a call a week or two before deer season and you hear over the phone, "We've lost our lease." You have memories that will last a lifetime from that hunting property. You understand all you can know about deer movement on that hunting property. You've been to the work day, and you've already put up tree stands and trail cameras. Now your hunting land is gone. So, how will you find a place to hunt on short notice, or, how will you hunt the changed land?
You won't find logging and clear-cutting the only reasons your land can vanish. When a large paper company bought my hunting lease, it took over the land and cancelled my lease. Many hunters get displaced each season when land ownership changes. My hunting buddies and I had 3,500 acres of prime deer-hunting land taken away from us only 3 months before the season began. I felt like a man, happily married for 10 years, who came home one day to find a note from his wife saying she had left him for another man. Like most hunters, I went through a period of anger, hurt, disbelief and sorrow for the loss of the place I had loved to hunt for so many years. Finally I started scouting for alternative hunting places for the upcoming season. What I learned might help you.
To locate property to hunt when you've lost your lease, look for sites where most hunters won't hunt. In these spots you'll often find the biggest and best bucks. For instance, you can . . .
* Lease farmland from a farmer who has clear-cut 40 or more of his acres. You may lease this clear-cut for little or no money because everyone thinks deer can't survive on that barren ground. However, if you use proven strategies for hunting clear-cuts, a seemingly bad clear-cut may provide a buck honey hole for you.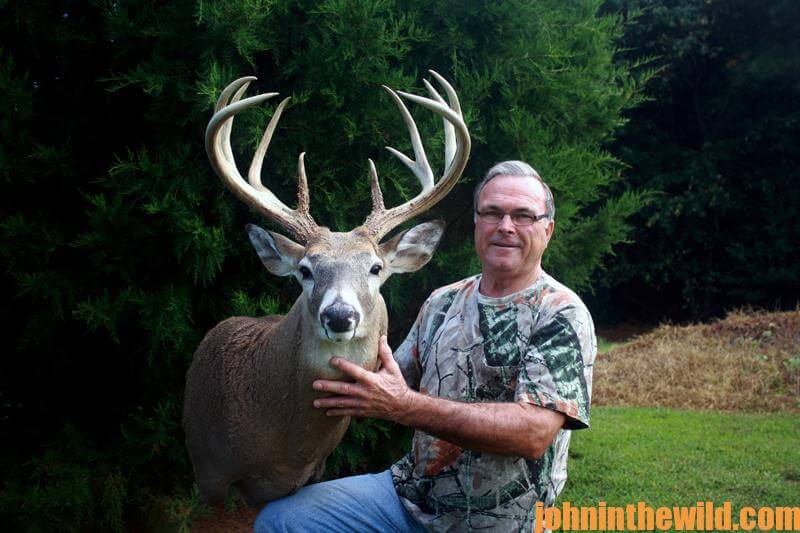 When I interviewed Harry Daisey of Seaford, Delaware, about hunting clear-cuts, he told me, "I was walking my dogs in my backyard one year when they jumped a bunch of does with one big buck that had antlers out past his ears." About a half hour later, Daisey's dogs jumped another deer in nearly the same place. Daisey then decided to put trail cameras out in the woods at the back of his house where the deer had run out of his neighbor's property with its pine thicket (previously clear-cut hardwoods) onto the next neighbor's land. Daisey eventually leased both properties for hunting – a total of only 21 acres – assuming that the bucks and the does were bedding in the 15 acres of pines and feeding in a 6-acre strip of hardwoods adjacent to the pines. Daisey concentrated his trail-camera surveys on this 6 acres that contained hardwood timber of mainly oaks but also sweet gums and holly. As Daisey observed the deer's movement patterns with his trail cameras, he discovered the deer weren't bedding in the pines as he'd assumed earlier but actually were bedded-down in the hardwoods.
 A few days later, Daisey decided to hunt the 6-acre patch and carried a climbing tree stand into it. While he was adjusting his stand, Daisey spotted a big doe bedded-down with her head up and realized he'd have to shoot her to keep her from spooking other deer in the area. He shot and then took a second shot. Looking at his watch, Daisey realized he only had about an hour of shooting time left and didn't have time to walk to another stand before dark. He left the doe where she lay, got into his climbing tree stand, went up the tree and watched as more does came into the area and milled around the downed doe.
Next, Daisey heard a sound and spotted a nice 8-pointer that would score about 140. The buck fed right up to the tree where Daisey was sitting, continually glancing back over his shoulder to the holly thicket from where he'd come. Then Daisey barely heard another deer moving in the holly thicket. Suddenly he spotted a big buck standing behind a tree with only his head and neck visible on one side of the tree and his hindquarters visible on the other side.
Once the huge buck moved around the tree, presenting Daisey with a broadside shot, Daisey squeezed the trigger on his muzzleloader. The buck bolted and ran about 40 yards, falling about 20 yards from the downed doe. Daisey then called several friends who were hunting another piece of property he had leased about a mile away from his home to ask them to come and help him get both deer out of the woods. This 11-point backyard buck grossed 189-3/8 on the Buckmasters Scoring System (http://buckmasters.com/).
Daisey believes that more big bucks like the 11 pointer he took are living in the 6 acres of hardwoods. He plans to continue to lease all 21 acres of land and check his trail cameras in hopes of finding another big buck that uses this small piece of land as a bedding site and a daytime sanctuary.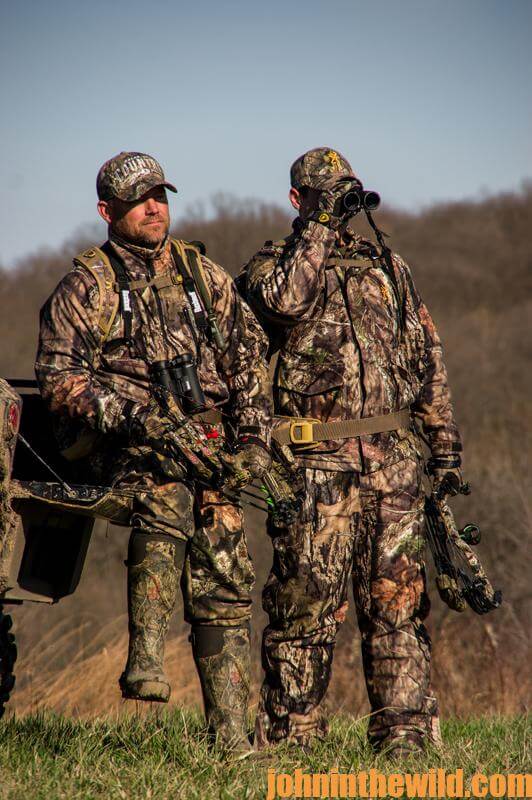 * Look for parcels of land too small for most people to hunt. Small properties, perhaps only 20 to 100 acres, adjacent to croplands, hardwoods, clear-cuts or pastures, often can produce four or five good-sized bucks each season. But most hunters won't lease these size tracts because they mistakenly believe that a small piece of land can't hold many deer. However, I've leased inexpensive property before, where I've seen 5-10 deer every day on as little as 20 acres. But you must do your homework to find these quality deer-hunting spots.
Deer hunters are using these products to take big bucks on small properties.
1) ScoutLook App – http://www.scoutlookweather.com – I discovered this product while interviewing Mossy Oak Pro Staff members and TV show personalities. Although there are many useful features of this app, one of the most-important features for you as a deer hunter is you can use the ScoutLook app by turning on the GPS in your Smart Phone, marking each one of your stand sites as a waypoint and each of your trail cameras as a waypoint, and writing down the wind direction to hunt from that stand or to approach that trail camera. The ScoutLook App will tell you which way the wind is blowing before you leave camp and at each one of your stand sites, even notifying you of hourly changes in wind direction. It also has many-more useful features that will help you not spook the bucks you're trying to take. I strongly recommend that you go to the website and check-out this app. Learning to use this app will play a major role in your success this season when hunting big bucks on small properties.
2) www.mytopo.com – This site is a map service. You can order maps of any property in the United States where you want to hunt. One of the great new features that www.mytopo.com has started adding to its maps are boundary lines on all the properties on the map, as well as the landowners' names. Using several different maps, you often can find small overlooked lands to hunt that you may be able to obtain permission to hunt for free or to lease at a reasonable price. The website www.mytopo.com has topographical maps and also aerial photos of properties with boundary lines and the property owner's name. Once you choose the maps most important to you, www.mytopo.com will make these maps for you and laminate them, so you can carry them with you.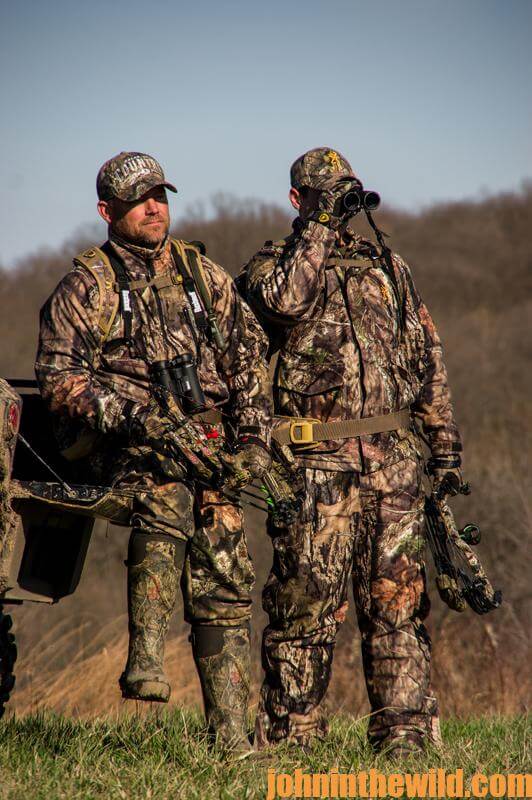 3) Two other products that I've been extremely successful using on small properties are C'Mere Deer Lure (www.cmeredeer.com) and Tink's Salad Dressin' (www.tinks.com). Tink's Salad Dressin' can be sprayed on bushes, trees and any type of low vegetation. Deer are attracted to Salad Dressin' and will eat the vegetation. In the states that allow baiting, you can use this product during deer season. However, one of the most-effective uses of this product is right after deer season to see how-many bucks have survived hunting season to learn which bucks you may have an opportunity to take once deer season opens the following year.
Another product that I've used very successfully is C'Mere Deer that offers a wide variety of deer lure products. For years, I had heard famous angler Hank Parker (the owner of C'Mere Deer) tell folks that this product lured-in big bucks. I never really understood how a deer lure could entice mature bucks. However, when I put out C'Mere Deer as well as sweet feed and corn, the bucks came into the field and went directly to the C'Mere and not the other products. I watched a 4-point buck, later an 8-point buck and then a 10-point go straight to the C'Mere Deer.
I've learned that once C'Mere Deer is put out and maintained, often, the dominant buck on that property will choose to feed on the C'Mere Deer and keep the other bucks away from it. I can't prove this phenomenon occurs on every property you hunt.
4) Trail Cameras – If you live in a state where you can't bait deer, I strongly recommend that you use deer lure after the season in conjunction with your trail cameras to see which bucks have survived hunting season. Also, use deer lure and your trail cameras in the summer and early fall before deer season to pick out the bucks you want to put on your hit list for the upcoming season.
From my research, I've learned that trail cameras are essential for finding big bucks on small properties before, during and after hunting season. Luckily, there's a wide variety of trail cameras on the market today. Trail cameras reduce the number of hours you have to spend scouting. They tell you if there are big bucks on the property you want to hunt and also when and where these bucks are moving during daylight hours.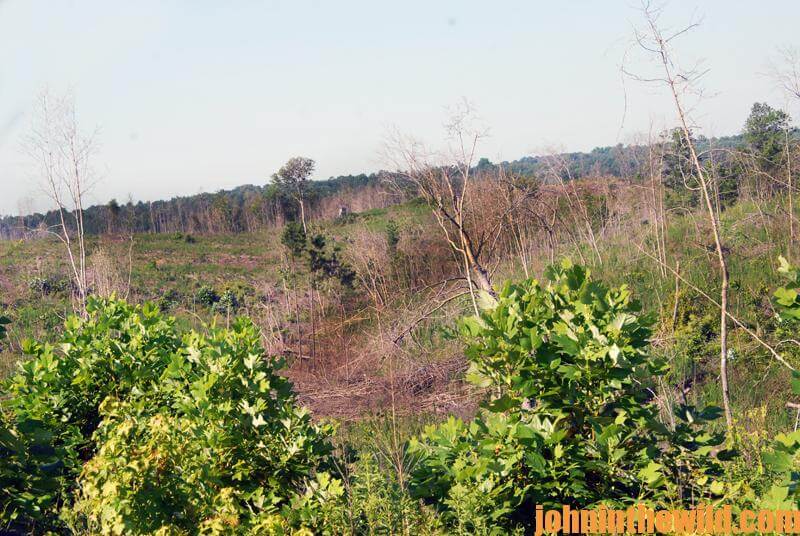 * Hunt U.S. Army Corps of Engineers' land. This government entity owns land, often only small easements or little blocks measuring 20 to 40 acres, on many major waterways throughout the nation. Many times the Corps may allow only specific types of hunting on this land, like only archery, blackpowder or shotgun hunting. Because most hunters overlook these patches of land, you often will find big bucks holding in these regions. You can take them if you'll study the land and learn how to hunt it.
* Go to college. Many state universities and private colleges have large land holdings given to the school by the state or donated by individuals. Most educational facilities don't conduct a land-leasing business. However, by talking to the land managers at state facilities, you often can obtain permission to hunt these lands or to lease them. You may find the blocks of land that colleges and universities have to lease scattered over a wide section and made up of small blocks of property. However, that school may have land in some prime deer hunting areas.
* Contact the U.S. Forest Service in your state, and obtain maps of the lands they have open to public hunting. If possible, purchase aerial photos of these lands. Study the maps, and use three highlighter markers. For example, with a pink highlighter, mark all the roads hunters use when hunting the national forest. With a blue highlighter, color the areas hunted less frequently by hunters in the national forest. With a yellow highlighter, denote the regions no one hunts in the national forest. People may not hunt these sites because of the rugged terrain, the great distance they may have to travel to reach the area or the denseness of the habitat. Concentrate your scouting and hunting on the yellow places, because you'll often see the most deer and bag the biggest bucks in these locations. Many times the forest ranger or the game wardens in the area will help you mark your map.
For information on making jerky from your deer to provide a protein-rich snack, you can download a free book from http://johninthewild.com/free-books.
To get John E. Phillips' eBooks and print books on hunting deer, "How to Hunt and Take Big Buck Deer on Small Properties," "How to Hunt Deer Up Close: With Bows, Rifles, Muzzleloaders and Crossbows," "PhD Whitetails: How to Hunt and Take the Smartest Deer on Any Property," "How to Take Monster Bucks," "How to Hunt Deer Like a Pro," and "Bowhunting Deer: Mossy Oak Pros Know Bucks and Bows," or to prepare venison, "Deer & Fixings," click here on each. Or, go to www.amazon.com/kindle-ebooks, type in the name of the book, and download it to your Kindle, and/or download a Kindle app for your iPad, SmartPhone or computer. You also can find John's books on Nook at www.barnesandnoble.com.
Next: Why Hunt State-Managed Wildlife Areas for Deer
EXPLORE MORE: you'll love these stories from John too