Most duck-hunting information discusses calling, decoying and using dogs for taking ducks. However, a proficient waterman can take ducks without a call, a dog or a bag of decoys. If you don't think so, here's the opinions of two of the nation's top call manufacturers.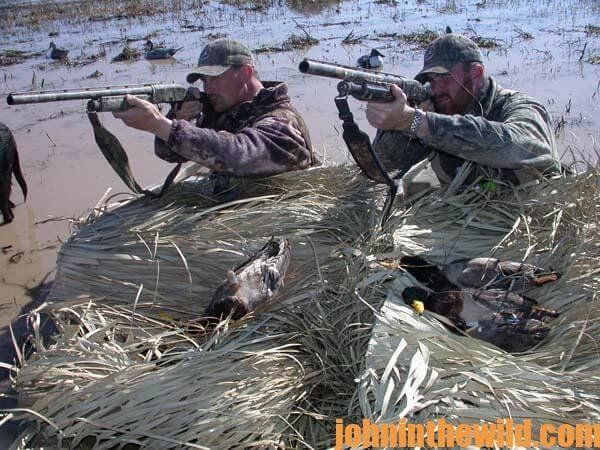 Chris Kirby, the president of Quaker Boy Calls (https://www.quakerboy.com) in Orchard Park, New York, and an avid waterfowler, explains, "To be an effective duck hunter, you first must make the decision to either be a duck caller or a duck hunter. To be a duck hunter, you have to rely more on your skills and knowledge of the birds than you do on your calling ability."
David Hale of Cadiz, Kentucky, the co-creator of Knight and Hale Game Calls (http://www.knightandhale.com), which produces some well-known waterfowling calls, agrees as he mentions that he considers knowing where the ducks want to go even more critical than your calling skills or the effectiveness of your camouflage to bagging more ducks. "If you understand where ducks want to go and can get there, you may not have to put out any decoys or have any calling skills. Although some locations are places ducks prefer to fly into, usually only ducks know why they like a particular area."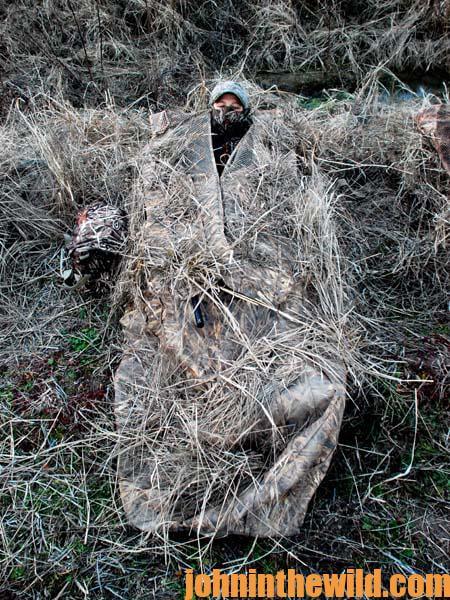 How to Set-Up
Many ducks hunters say that to bag a limit of ducks on any day, you need to find a region with numbers of ducks on the water, flush those ducks from that spot, set out six or seven decoys, hide and then wait. You already know ducks prefer to land in this site because you've already seen ducks in the region. The ducks you've flushed often will return in either singles, pairs or small bunches. Generally you can get a limit in less than an hour in a place like this. Often ducks will frequent the same area for several years if no one hunts them more than once a week.
Thayne Barrie of Boise, Idaho, a longtime waterfowler, who sets-up guided hunts in his part of the nation, reports that, "I generally make a temporary blind out of reeds and a little bit of camo cover-up cloth because then the blind is mobile and easy to use. I like the whole-bodied decoys, instead of the shells for a three-dimensional look, generally because we've found the whole-bodied decoys seem to work better for us our section of the country."
Many waterfowlers mention that you must set-up carefully because often the ducks will have seen quite a few duck hunters and more than enough duck blinds to make them very suspicious. They say that, being as invisible as possible is very important to your success when you hunt ducks. The blind needs to be well-brushed. Also plenty of brush should be placed in-between the hunters in the box with ample brush over the shooting ports. Then the ducks can't see the hunters. If you use a boat and/or a dog, make sure you have enough brush around them, so the ducks won't spot them.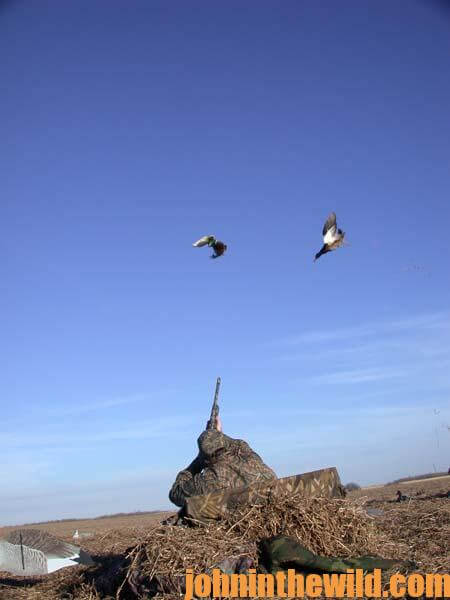 As a waterfowling friend of mine mentions, "Most hunters overlook their hands and their faces and the effects of shade when they're hunting ducks from a pit or a blind. On a bright, sunny day, hunters can hide in the shade of their blinds and not be spotted by ducks flying overhead. However, on a cloudy day with no shade, the ducks may be able to look down into that blind and spot the movement of the hunters' white hands and white faces. I'll wear some kind of camouflaged headnet and gloves when I'm hunting ducks. Most often I'll use the same headnet and gloves I wear for turkey hunting. I'll blow my duck call through my net face mask."
To learn more about all types of hunting and fishing, see John E. Phillips' print and eBooks at johninthewild.com/books.
Also you can download free books by going to http://johninthewild.com/free-books.
Next: How to Set-Up – More Tips from Mississippi, Louisiana and Georgia
EXPLORE MORE: you'll love these stories from John too