Editor's Note: Bob Walker of Livingston, Alabama, hunts turkeys every day of the season as a guide at Bent Creek Lodge (http://www.bentcreeklodge.com/ – 205-398-3040) in Jachin, Ala. Most turkey hunters want to hit the woods on opening day of turkey season, however, in many states turkey season opens before turkey breeding season starts. Here Walker gives us tips for taking early-season gobblers.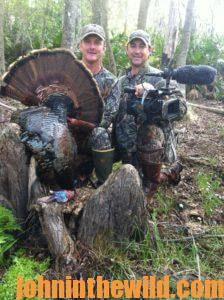 If our section of the South has an early spring, and the weather warms-up before the opening day of turkey season, then I'll want to have identified where all of the turkeys' strut zones are. You're more than likely to find your early spring gobblers in green fields, clear-cuts, old logging ramps, pastures or any other kinds of large openings. Often you'll locate gobblers roosting either right on the edges of those openings or less than 200 yards from those openings. Those openings represent a buffet to turkeys. That's where the new green sprouts, the bugs and everything that turkeys like to eat will appear first, because those open areas get more sunlight and warm-up first. That's why the turkeys will move out of the deep woods to these more-open places first. Those turkeys know that once the weather warms-up, these open spots are where they'll locate the most food and the easiest-to-get-to food.
The gobblers will be there looking for food, and because they know that's where the hens will be. The hens too can see toms strutting from a long way off. Gobblers may not stay in those fields or cutovers all day long, but during an early spring, those areas will be the best for finding a turkey gobbler and possibly seeing a gobbler and hens. To hunt these areas successfully during the early part of the season, make sure you stay far enough away from those openings that a turk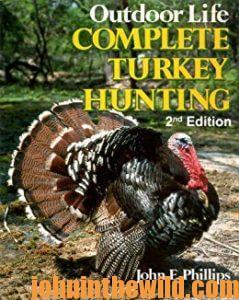 ey can't see you. Or, sneak up to the edges of those fields, so the turkey can't see you.
To learn more about turkey hunting, check out John E. Phillips's book, "Outdoor Life's Complete Turkey Hunting," at http://amzn.to/1fpP4Qu, and available in Kindle and print.