Editor's Note: Many hunters consider pine plantations biological deserts where nothing exists except pine trees and pine straw – or that's what outdoorsmen have told other sportsmen for years. Honestly, I truly hope you believe that, because the majority of hunters who accept that idea will stay out of some of the best big-buck territory in the nation, leaving the prime hunting spots for those who know how to hunt the pines. Pine plantations generally home some of the most-productive places I know to take big deer for three reasons. Pine plantations provide food and browse for the deer to feed on, cover they can hide in and a barrier most hunters won't penetrate to search for deer. Deer hold in pine plantations from the first year after the planting of the pines until the last year when foresters cut the mature trees, generally a timeline of about 30 years. Let's look at some secrets for hunting a pine plantation.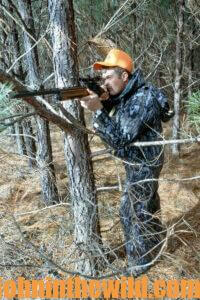 * Plant the thins. As the pines mature, foresters usually will thin them, using a process known as third-row thinning, to begin to harvest the pines at some time during the first 10 to 15 years. After that thinning, with the permission of the landowner, you can use your four wheeler and a small cultivator to plant green strips between the pines in that now non-existent third row. Many seed companies have developed wildlife plantings especially for these third-row thinned areas. I like the Super Buck product from Southern Seed and Feed  https://southernseedfeed.com/ that's made up of wheat, forage oats, trophy rape, balansa clover, crimson clover, daikon radishes and purple top turnips.
Plant two or three green strips inside the pines near to or intersecting the deer trails you've logged in your GPS and have hunted for the last 15 years. Then as the deer travel along these trails, they'll stop and feed on these green strips, giving you an opportunity to look the deer over and decide if they've grown large enough to harvest. Personally I only take bucks and don't shoot the does inside a pine plantation to make sure I cause as little noise and disturbance as possible.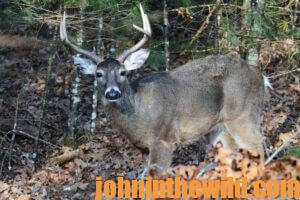 My friend Larry Norton of Butler, Alabama, a longtime avid deer hunter who spends about 90-100 days hunting during deer season, explains that, "I've found that rainy days are the best times to hunt the thinnings. In bad rainy and/or windy weather, deer will go into the pine plantations and stand around in them to dodge the weather. You can ease through a pine plantation on a windy or a rainy day, look down the lanes where the trees have been thinned and spot the bucks. Or, you can build a ground blind beside one of the trails where there's an open lane or two and see the bucks coming through the pines."
* Look for deer in loading areas, where the timber companies load the pine trees they've thinned and in sections of the land where beetles have destroyed pine trees. Norton says, "These regions also will grow up in various bushes, grasses and forbs and provide very-productive places to hunt deer. Beetle damage is a misery that timber companies have to endure. When pine beetles begin to destroy trees in a pine plantation, usually the timber company will go in and cut down the beetle-damaged trees. The removal of these trees means that this ground, often in the middle of a pine plantation, will be opened-up to sunlight and provide a feeding station for deer."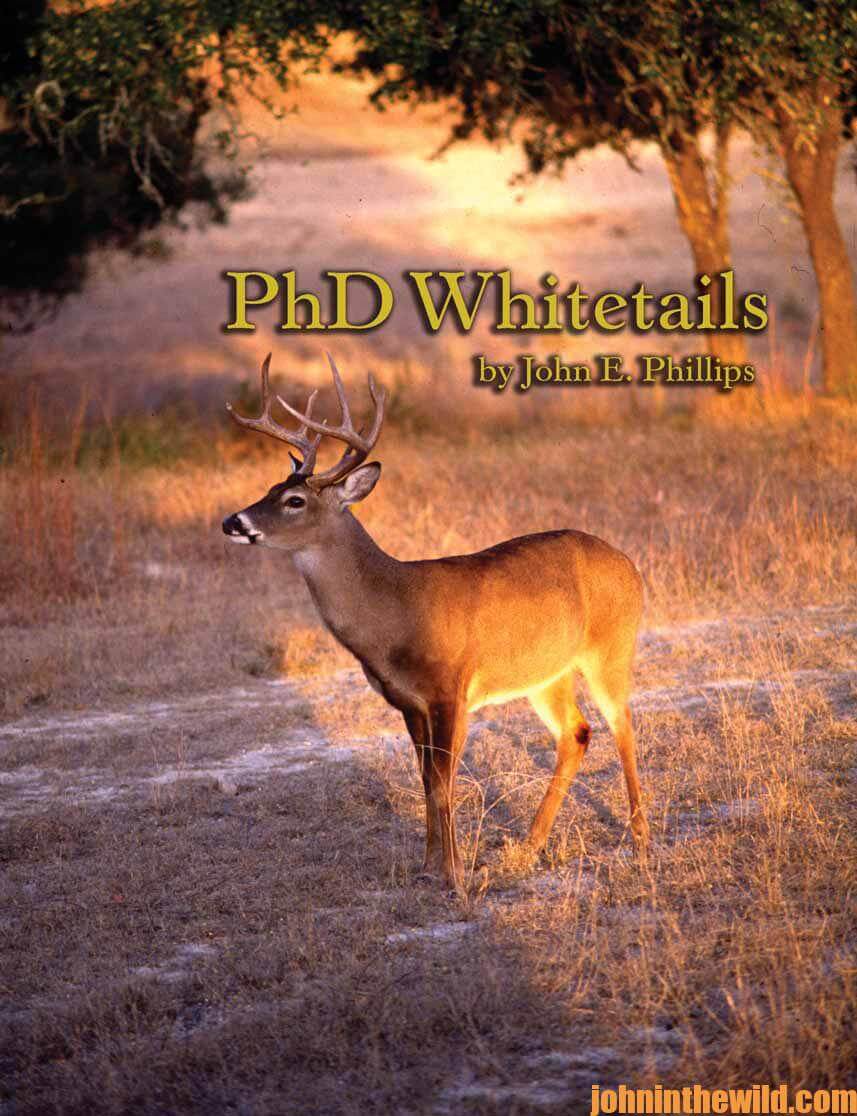 * Fertilize loading regions and those sections of land damaged by beetles. According to Norton, "The only way to locate any of these deer-hunting hot spots is to go inside the pine plantation and be aware of what's happening there. Beetle-damaged regions and loading areas often make ideal places to plant green fields. My friends and I primarily use ladder stands that we can lean up against the young pine trees or tripod stands. We also will use a hand-fertilizing machine to fertilize beetle-damaged areas, loading places and trash piles inside the clear-cuts to increase the amount and the nutritional level of the browse for the deer."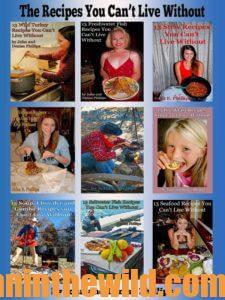 To learn more about hunting for deer, check out John E. Phillips' deer-hunting book, "PhD Whitetails: How to Hunt and Take the Smartest Deer on Any Property," available in Kindle and print at http://amzn.to/WIEUoo  and Audible at https://www.audible.com/pd/PhD-Whitetails-Audiobook/B08VYMWS6J. You may have to copy and paste this link into your browser. (When you click on this book, notice on the left where Amazon says you can read 10% of the book for free). On the right side of the page and below the offer for a free Audible trial, you can click on Buy the Audible book. To see more of John's deer-hunting books, visit  http://www.amazon.com/author/johnephillips. John and Denise Phillips' new book, "The Recipes You Can't Live Without," that's full of delicious, time-tested recipes for cooking wild game and fish and also ideas for breakfasts at your hunting club just was published in print this past week. Go to  https://www.amazon.com/dp/B09MYTMSMH?ref_=pe_3052080_397514860 to learn more.
Tomorrow: Hunt Rutting Deer at Young Pine Plantations