John's Note: Adapting to various situations while hunting tough toms and being flexible will pay-off in your harvesting more turkeys. Chris Kirby, the president of Quaker Boy Calls and a World Champion turkey caller, recognizes the versatility you must employ to be successful.
On another hunt with Chris Kirby, we went out into a pasture and built a blind.
"I'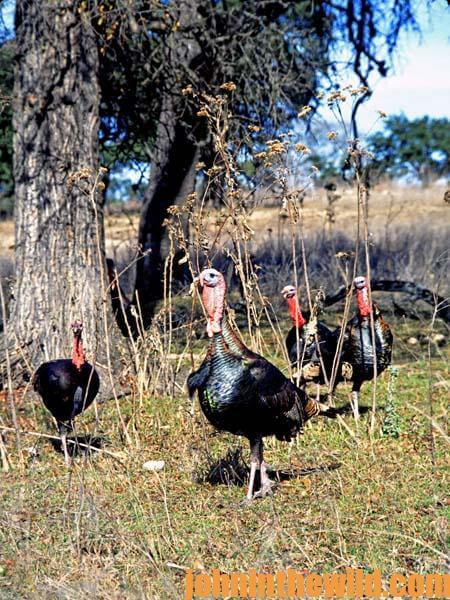 ve seen a flock of 10-12 longbearded gobblers in this pasture during the last 2 weeks," Kirby informed me. "I've already taken two gobblers out of that flock. So, I've built a new blind site. And, I want to call to these birds with a call I haven't used before in an area." When we sat in the blind, Kirby told me that the first gobbler he'd bagged out of this flock he'd called in with a mouth call. "The second gobbler I called in with a pushbutton type of call. On this hunt, I plan to use a Triple Threat call, because I know these gobblers haven't been called to with this call."
Kirby explains that when he's calling gobblers he's already called to before he not only changes the type of call he uses but also the style of his calling. "Many hunters will get in a routine of cutting three times and yelping five times, regardless of what type of call they're using. But when you're calling to gobblers that you've called to before, and especially when you're calling to a group of gobblers that you've already taken birds out of, you must change your routine completely. Instead of clucking and yelping, maybe give some clucks and purrs, or a long series of yelps, or just cuts with no yelps. However, just be sure to change up the sequence and the calls you use to call to those turkeys. This tactic also works when you're hunting public-land turkeys. For instance, if everyone who's hunting the land that you're hunting is using a diaphragm call and cutting and yelping, then you should change to a slate or a box call. Just give clucks and purrs or soft yelps on either one or both of these kinds of calls. By changing the caller you're using and the style of calling that a tom is hearing, you can take turkeys you've worked before. Perhaps you can bag turkeys that several different hunters have hunted previously and not taken."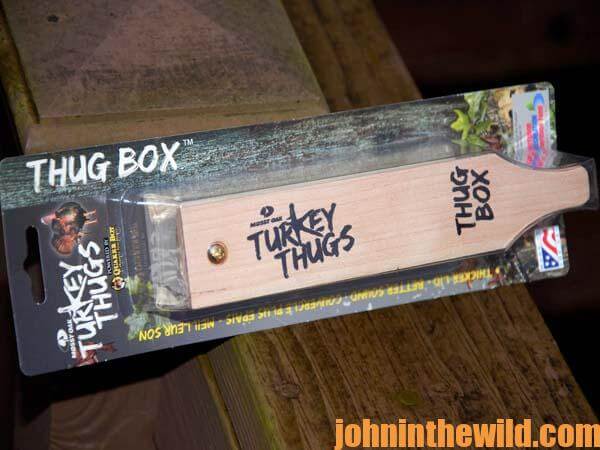 On this particular morning, Kirby clucked and yelped on his friction call and used a wooden striker on the aluminum side of the call. When he changed to a carbon striker on the slate side of the call, the gobbler answered. Laying down his friction call, Kirby picked up his box call and gave some excited yelps before moving the lid to another notch and making some soft clucks and purrs. As the gobblers came closer, Kirby put down the box, picked up the friction call and once again used the wooden striker on the aluminum side of the call. As five gobblers came strolling in, I took the bird that looked the biggest. "I told you they'd come," Kirby said. "The next time I hunt this flock I'll have to call them from a different stand site and use other calls to bring them in to me. If you switch your calls and your stand site, you may be able to take one or more birds out of the same area or the same flock."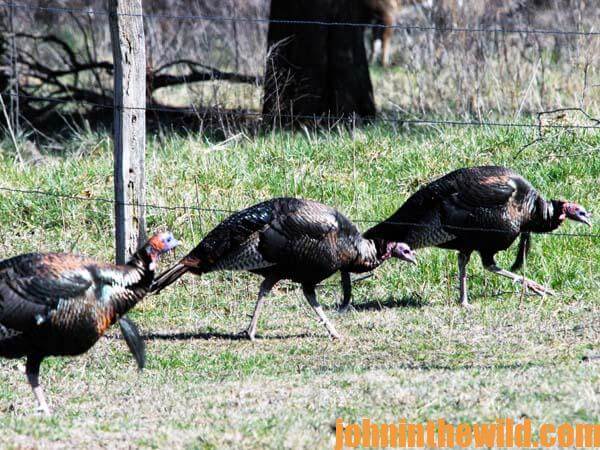 To drastically increase your odds for taking tough toms every time you go turkey hunting, carry several different kinds of calls with you to enable you to make the sounds of a couple of hens in one place. To consistently bag toms, you must become a versatile turkey caller. You may think that someone like Chris Kirby who has won the World Turkey Calling Championship with a diaphragm call probably only takes a diaphragm call into the woods with him to hunt turkeys. However, Kirby says, "The man who only carries one call to hunt turkeys only has one chance to take any turkey he tries to call. If you have calls that can produce 10 to 20 different hen sounds, then you have more chances to take a gobbler. I've learned that versatility with a wide variety of calls is the key to calling in more gobblers each season."
To learn more about turkey hunting from the masters, get these Kindle eBooks by John E. Phillips, including: "The Turkey Hunter's Bible (available as an eBook or in paperback)," "PhD Gobblers: How to Hunt the Smartest Turkeys in the World," "Turkey Hunting Tactics" and "Outdoor Life's Complete Turkey Hunting." Click here to get these books.