John's Note: In mid-October, I attended the Tiptonville, Tennessee, Fins and Feathers Expo at Blue Bank Resort (www.bluebankresort.com, 877-258-3226) on Reelfoot Lake. While there, I learned that hand-carved decoys and duck calls could be solid investments, that 1/80-ounce jigs were being made, and that good stringers of big catfish could be caught from September until Christmas Day. In the next couple of weeks, I'll be sharing what I've learned at the Expo, but I'll let the people I met there tell you more about why they do what they do through videos. One of the new camo patterns on the market for hunting waterfowl is Muddy Water Camo. While talking to Glenn Cunningham, the president of Muddy Water Camo, we asked what makes that camo different from other patterns.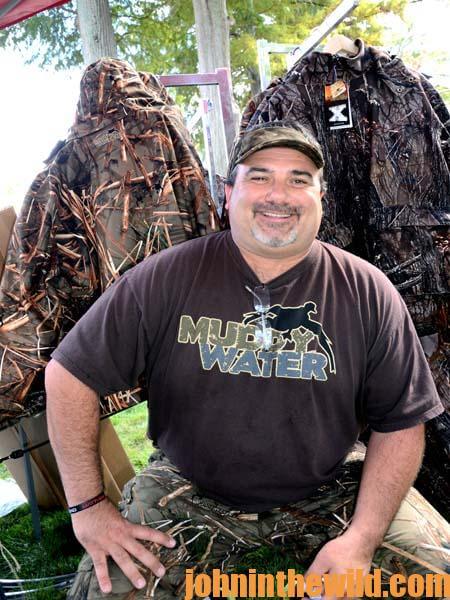 The Muddy Water Camo patterns are 100% in focus and clear. Muddy Water has grass, cattails and dead vegetation in the pattern with water reflections as a background. The other Muddy Water pattern, Timber Tantrum, contains sticks and limbs with water reflections in the background. As far as we know, these two patterns are the first to use water reflections in their backgrounds. But these two patterns aren't only for hunting ducks. Using the original Muddy Water pattern, you can wear it successfully in rice fields and corn fields. The Timber Tantrum is ideal for buck brush and flooded green timber, making both patterns ideal for any type of waterfowl terrain in which you hunt. The new Timber Tantrum pattern also is ideal for bowhunting and hunting turkeys. And, we've hunted deer while wearing it in the mesquite country of west Texas. The original Muddy Water can be worn on the edges of cornfields and green fields for deer and turkey hunting. To learn more about Muddy Water camo, go to www.clearimagecamo.com, www.muddywatercamo.com or www.timbertantrumcamo.com. We even have pictures of the patterns out in the fields to enable you to see how these camos blend in with the terrain where you may be hunting various species. Go to https://www.youtube.com/watch?v=ZuyVajJ1KGg for more from Glenn Cunningham.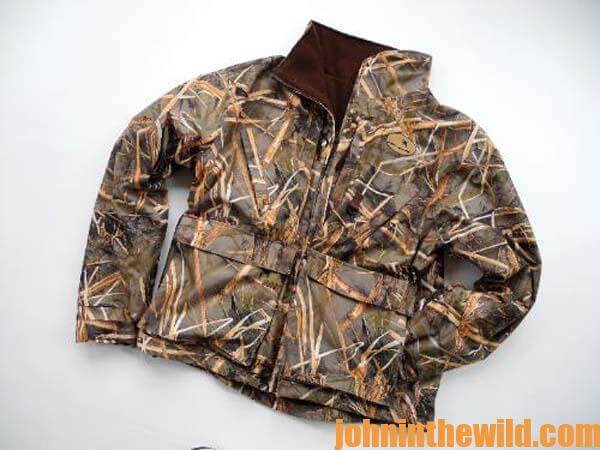 To get John E. Phillips' Kindle eBooks and print books on hunting deer, "How to Hunt and Take Big Buck Deer on Small Properties," "How to Hunt Deer Up Close: With Bows, Rifles, Muzzleloaders and Crossbows," "PhD Whitetails: How to Hunt and Take the Smartest Deer on Any Property," "How to Take Monster Bucks," "How to Hunt Deer Like a Pro," "Bowhunting Deer: Mossy Oak Pros Know Bucks and Bows," "Deer & Fixings," and eBook and print turkey books "The Turkey Hunter's Bible," "PhD Gobblers: How to Hunt the Smartest Turkeys in the World," "Turkey Hunting Tactics," "How to Hunt Turkeys with World Champion Preston Pittman," "The 10 Sins of Turkey Hunting with Preston Pittman" and "Outdoor Life's Complete Turkey Hunting," click here.
To receive "How to Make Venison Jerky – The Ultimate Snack Food" for free, go to johninthewild.com/free-books.