Editor's Note: My late friend, bass-fishing phenom Ken Cook of Meers, Oklahoma, won both a Bassmasters Classic Mega Bucks tournament. But before his bass-fishing fame, Cook was a fisheries biologist and loved to crappie fish. Cook gave me some great tips for catching crappie some years ago that produce summertime crappie today.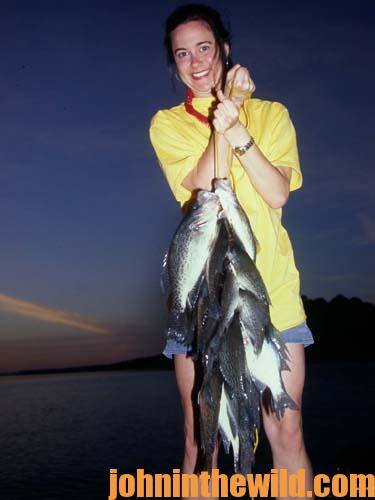 When crappie come off the bank to move to deep water, they often become edge feeders – swimming and holding along various edges like ledges and drop-offs.
Find the PH Breakline and Thermocline:
As Cook explained, "The drop-offs along major creek and river channels often are the most-productive places to locate crappie during the summer months. I find crappie in the summer in the same way I do bass, which involves three steps. During the summer, and especially the hottest summer months, anglers know that crappie are hunting a water temperature that's comfortable to them and water with plenty of dissolved oxygen. The first step is to determine where the pH breakline and thermocline are. The pH breakline will show us where the ideal pH is, and the thermocline will denote where the ideal water temperature is. Usually, the pH breakline will sit right on top of the thermocline. To find these breaklines, I use a pH meter and find at what depth I get a pH and a temperature breakline. Another method of finding this breakline where not only crappie and bass but just about all the fish in a lake hold on is to run your boat across the lake and take note at what depth you spot fish showing-up on your depth finder. By averaging the depths where you see the most fish, you reasonably can assume that this is the thermocline and pH breakline."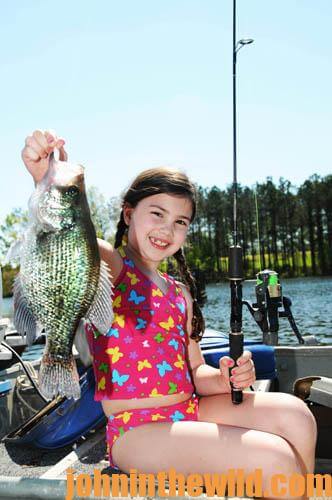 Locate a Bottom Break:
"The second step to finding crappie in the hot summer months is to locate a bottom break, which creates an edge that the crappie will travel along, that intersects the water depth where the proper pH and thermocline are," Cook said. "With these two factors, we know the water depth the crappie will be the most comfortable in and have found the ledge where they want to feed."
Pinpoint Cover:
"The only thing lacking is the third ingredient – cover, which I define as some kind of brush, stumps, logs or anything that the crappie can lay next to, get under or get inside of," Cook mentioned. "I use these three ingredients like a road map. I locate the water temperature and thermocline the crappie prefer first. Then I follow that water temperature line until I intersect structure. Then I follow that structure until I discover cover. This is a simple, basic formula for locating crappie on any lake the same way bass anglers find bass in the summertime."
To learn much more about crappie fishing, get John E. Phillips' Kindle eBooks, and print and Audible books by going to http://johninthewild.com/books/#crappie or to www.barnesandnoble.com for Nook books. To receive and download for free "The Crappie Catchers' Cookbook," by John and Denise Phillips, go to http://johninthewild.com/free-books.
Tomorrow: Fish with Light Tackle and Learn to Use Your Depth Finder for Summer Crappie