John's Note: Between the cover where they bed down, and the places where they feed, trophy-rack bucks are on the move and vulnerable, especially early in the morning and late in the afternoon. You can identify the places they prefer to be and take more deer.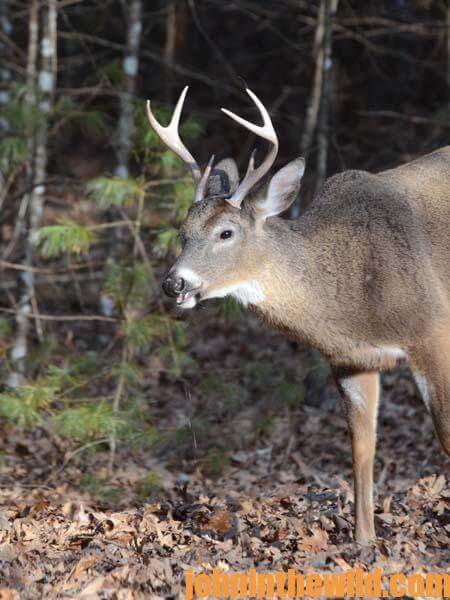 The first glow of day was beginning to wipe away the black smoke of darkness as I sat shivering in my tree stand. The brown thrush was one of the first woodland creatures to awaken. He labored through the leaves trying to make a living scratching out worms and grubs in the decaying foliage. A few squirrels bounded along the limbs and caused heavy dew drops to fall and resemble miniature showers.
As the sun cautiously peeped over the horizon, I noticed an erratic movement 30-yards away. While sitting motionless, I saw the twitch again and recognized the white hair inside a deer's ear. The deer was feeding behind a blackberry thicket, and all I could see was that one ear. Within 15 minutes, the doe had fed around the thicket and was in plain view some 20-yards away. But she was not the only deer that I now could see. Two yearling bucks and three more does moved through the acorn field I was watching. Carefully I raised my Mannlicher rifle and scoped the deer. Any one of them was an easy shot, however a trophy buck was my quarry. So, I let these deer pass uninterrupted.
Another uneventful hour passed, and I wondered if my hunting companion, Terry Hiers, knew what he was talking about when he had said, "Deer usually pass through this bottom in the mornings. They feed on the soybeans all night long. Then at daylight they move out of the fields through this bottom and on into their bedding sites a few hundred yards into the woods. Your best chance of taking a good buck should be in this bottom."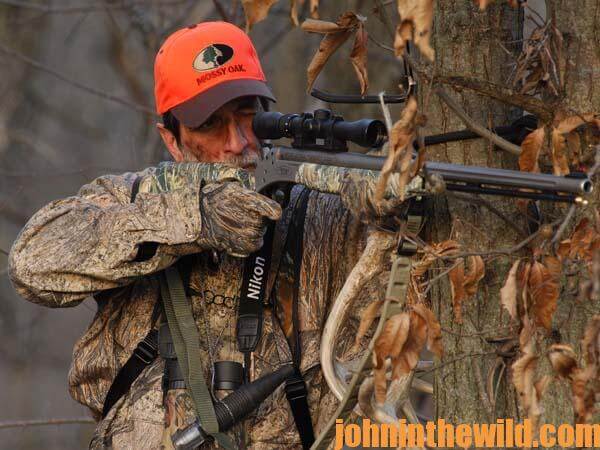 To get John E. Phillips' Kindle eBooks and print books on hunting deer, "How to Hunt and Take Big Buck Deer on Small Properties," "How to Hunt Deer Up Close: With Bows, Rifles, Muzzleloaders and Crossbows," "PhD Whitetails: How to Hunt and Take the Smartest Deer on Any Property," "How to Take Monster Bucks," "How to Hunt Deer Like a Pro," and "Bowhunting Deer: Mossy Oak Pros Know Bucks and Bows," or to prepare venison, "Deer & Fixings," click here.
For information on making jerky from your deer to provide a protein-rich snack, you can download a free book from http://johninthewild.com/free-books.
Next: Waiting for the Big Beanfield Buck
EXPLORE MORE: you'll love these stories from John too