John's Note: Avid outdoorsman Jerry Lambert of Battle Creek, Michigan, has been hunting turkeys for almost two decades and has been a Mossy Oak (www.mossyoak.com) Pro Staffer for 8 years.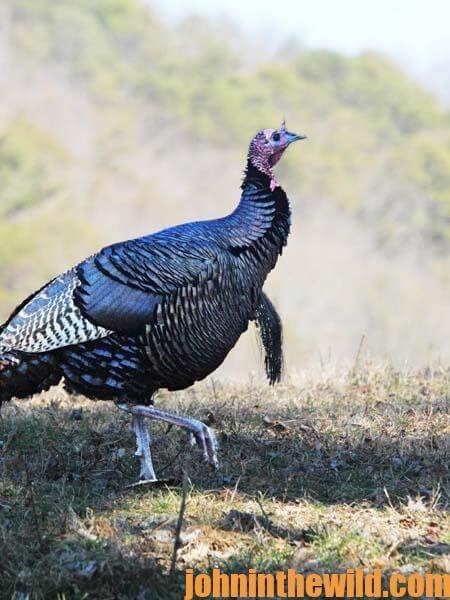 Here in Michigan, many of the farmers believe that turkeys destroy their crops. Turkey hunting is so new to Michigan that many people who deer hunt don't turkey hunt. Last year I heard a fellow talking to one of his friends. He said that he deer hunted his property, but he didn't turkey hunt on it. Immediately, I asked him, "Do you mind if I turkey hunt your property?" He replied, "Not at all, come on."
Last year I had two private lands I could hunt. One was a 250-acre farm where I took a turkey. The other private land was a 40-acre farm. Getting land to deer hunt in Michigan is tough. Usually, most people who have land to hunt on will hunt that land themselves or let their friends and family hunt their lands for deer. I've found that acquiring permission to hunt turkeys by knocking on doors and asking if the landowner will allow you to hunt their turkeys is much easier here in Michigan.
When I use the term, scouting for turkeys, I not only mean getting out in the woods where turkeys roost, travel and feed, but also before the season, you may want to consider riding the roads, looking for farms where you may be able to ask permission to hunt. I realize that every state is different. In some states, obtaining permission to turkey hunt is easier than other states. But just remember, the hunter who knocks on the most doors and asks for permission to hunt private lands usually always will find more land to hunt than the hunter who doesn't.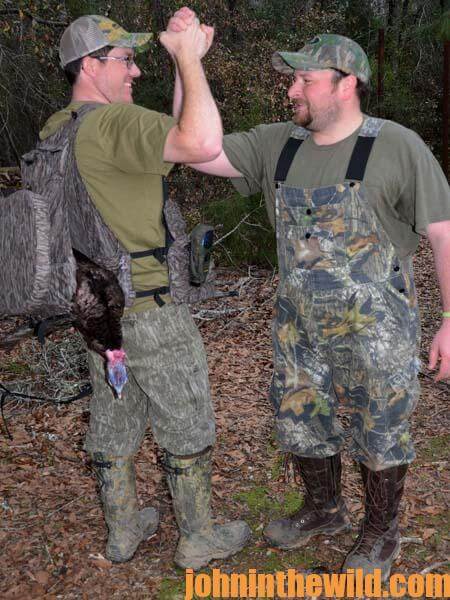 Turkey hunting is a great sport. I've had as much fun learning how to hunt turkeys as I've had actually hunting turkeys. I've also learned that taking other people with me and teaching them how to hunt turkeys is often more fun than my taking the turkeys. You can get a great deal of knowledge about how to hunt turkeys and how to call to turkeys in books and magazines, and on the worldwide web and television. But I think the most-important thing to remember is: the fun of turkey hunting really only occurs when you've scouted for turkeys, you've found a place where you think turkeys should be, and you go into the woods and start listening for turkeys. Finally, you use your turkey call to begin to speak to the birds and have those birds talk back to you.
To learn more about turkey hunting from the masters, get these Kindle eBooks and print books by John E. Phillips, including: "The Turkey Hunter's Bible (available as an eBook or in paperback)," "PhD Gobblers: How to Hunt the Smartest Turkeys in the World," "Turkey Hunting Tactics," (also available in an audio book from  http://www.audible.com/pd/Self-Development/Turkey-Hunting-Tactics), "How to Hunt Turkeys with World Champion Preston Pittman," "The 10 Sins of Turkey Hunting with Preston Pittman" and "Outdoor Life's Complete Turkey Hunting." Click here to get these books.
To get John's book, "The Turkey Gobbler Getter Manual," for free, go to www.johninthewild.com/free-books to download.