John's Note: Because of his bubbling personality, many sportsmen who watch "Jimmy Houston Outdoors" on TV fail to realize just how serious a bass fisherman the host, Jimmy Houston really is. He's been on TV for 30 years and had the #1 outdoors show on ESPN for 20 years. Houston, who started fishing the B.A.S.S. circuit in 1977, was the B.A.S.S. Angler of the Year twice, and he sometimes fishes FLW. One of the nation's best bassers, Houston has proven his consistency in bass fishing time after time. Here Houston shares how to consistently be a better bass fisherman.
One of the major keys to learning to fish better and consistently catching more bass is the person with whom you choose to fish.
If you have a companion who is as anxious to learn more about bass fish as you are and who is eager to find bass like you are, then both of you will catch more fish. One time I was practicing with a friend for a contest. We both thought the spinner bait was the lure that would catch the bass, and we agreed that the pig and jig was the second best bait. Well, we quickly discovered that the jig and jig was the most-productive bait. By working with a partner, both of you can learn what will catch the most bass on the day you plan to fish. Choosing a partner who wants to learn bass fishing also helps. If your partner is a know it all, neither of you will learn anything. So, pick a fishing buddy who will learn with you and help you learn, and together you will both learn more.
Knowing when to change a fishing pattern is important to consistent bass fishing.
I've known anglers who have gone fishing and who have disengaged their brains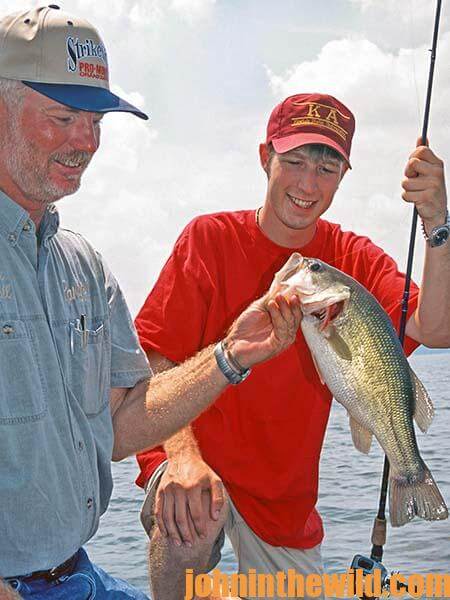 when they've gotten on the water. But bass fishing is a mental game as much as a sport of skill and luck. To be consistent, you must be thinking all the time. One mistake that often occurs is when a bass fisherman forgets to change fishing patterns between seasons. For instance, you may have been catching bass deep on a pig and jig in the winter months, and now you can't get a bite. Maybe the water has warmed up, and the bass are moving up closer to the spawning area and away from the creek channels and ledges.
Recognizing when to let go of a pattern and use a different tactic drastically can improve your fishing. Be conscious of where the bass should be during certain times of the year and under different water temperatures. You consistently can catch more bass if you practice properly and keep your game plan simple by using the K.I.S.S. System of bassing.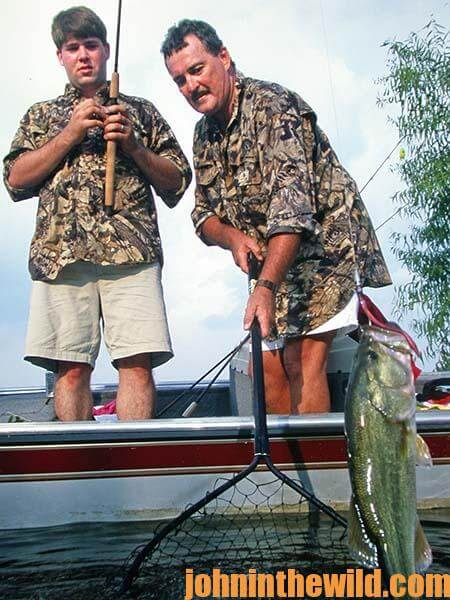 To learn more about bass fishing, get John E. Phillips' Kindle eBooks and print books, "How to Bass Fish Like a Pro," "How to Win a Bass Tournament," "Catch the Most and Biggest Bass in Any Lake: 18 Pro Fishermen's Best Tactics, "Hot Weather Bass Tactics" and "How to Become A Tournament Bass Fisherman." Click here to get these books.
About the Author
John Phillips, winner of the 2012 Homer Circle Fishing Award for outstanding fishing writer by the American Sportfishing Association (ASA) and the Professional Outdoor Media Association (POMA), the 2008 Crossbow Communicator of the year and the 2007 Legendary Communicator chosen for induction into the National Fresh Water Hall of Fame, is a freelance writer (over 6,000 magazine articles for about 100 magazines and several thousand newspaper columns published), magazine editor, photographer for print media as well as industry catalogues (over 25,000 photos published), lecturer, outdoor consultant, marketing consultant, book author and daily internet content provider with an overview of the outdoors. Click here for more information and a list of all the books available from John E. Phillips.
EXPLORE MORE: you'll love these stories from John too