Editor's Note: At this writing, nine past collegiate anglers are on the Bassmasters Elite Circuit, the highest level of professional bass fishermen and more fishermen are on the way. In 2017, 25-year-old Jordan Lee of Guntersville, Alabama, won the Bassmaster Classic. Also in 2017, 26-year-old Dustin Connell of Clanton, Ala., won $100,000 at Ross Barnett Lake on the Elite Circuit (see John In The Wild for May 15, 2017 – "Go to College to Become a Bass Pro with Dustin Connell"  http://johninthewild.com/dustin-connell-starts-off-professional-fishing-young/). Why are these two young men so successful at such an early age, and why should we expect to see more collegiate bass fishermen winning major bass-fishing tournaments in the future? We'll look specifically at Jordan Lee this week.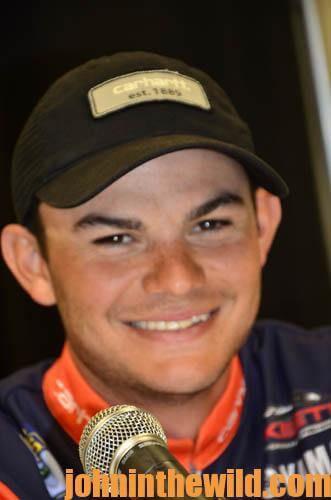 Jordan Lee started fishing for bass when he was 10 years old. When he was 12, his mother drove him to bass tournaments, until he got his driving license at age 16. "In those days, I fished out of a johnboat with a 9-1/2 horsepower motor in lakes around my house," Lee recalls. "Only about 15 other competitors might be in those tournaments, but that was where I began to build my love for competition bass fishing."
At that time, Lee's high school didn't have a high-school bass-fishing team. But when he was 16, he started fishing bigger local tournaments close to home with more competitors. "Back then, all the other tournament fishermen were much older than me," Lee says. "I was just a junior in high school. But I really liked to compete, and I quickly learned that every day of bass fishing presented a different challenge – where to find the bass and what lures to use to try and catch them. I learned that I would have to make changes every day in my fishing strategy, because no 2 days were ever the same.
"I won my first big tournament – a 2 day one – when I was a senior in high school. One hundred boats entered the tournament, and I won $5,000. I beat all the locals who fished on Lake Guntersville where I now live. One of my biggest advantages to improving my fishing was my parents. They were always very supportive."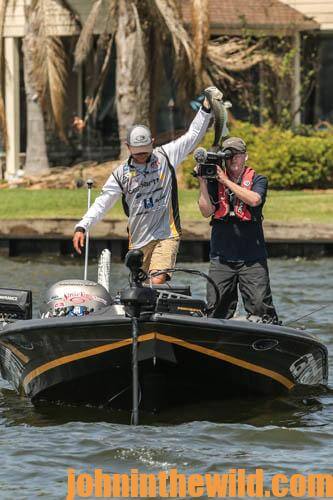 After high school, Lee attended Auburn University to study marketing, and he earned a degree in marketing. However, being a member of the Auburn University Bass Sports Club (AUBSC) team, formed in 2007, seemed to be more important to Lee than earning a degree in marketing. AUBSC consistently has been one of the top-collegiate fishing teams in the nation. "In 2009, when I arrived as a freshman, the Auburn bass fishing team just had started, and I joined the team," Lee says. "I fished well my freshman year, and more importantly I made many lifelong friends. Our team was pretty successful while I was at Auburn, and I really enjoyed my college experience.
"Shane Powell was probably my number one partner when I was on Auburn's fishing team. I also fished with Paul Davis and Shea Baker. During my junior and senior years, I fished some of the tournaments with my brother Matt. He had graduated from Birmingham Southern and then gone to Auburn to get a second engineering degree. So, we both finished college about the same time."
To learn more about bass fishing, check out John E. Phillips' ebooks, print books and Audible books at http://johninthewild.com/books#bass.
Tomorrow: More on Jordan Lee's Bass Fishing Journey and His Future