Editor's Note: Jason Borofka fished on the bass circuits in California before he moved to Lavon, Texas. Since his 2-year-old son, JT has been ill, he's only fished one tournament before moving to Texas. Jason has had to take a break from tournament-bass fishing to move to Texas where his family has found wonderful doctors to work with JT's condition – Triosephosphate Isomerase Deficiency.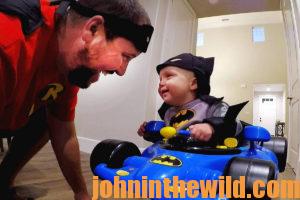 "My brother David Borofka is a kayak fisherman in California, and he's competed in tournament bass competitions," Jason explains. "David has been trying to get me to kayak tournament bass fish for quite some time. Finally, he told me, 'Jason, I want you to fish a kayak tournament.' So, David found me a tournament on Clear Lake, California, near my home when we lived in California, and offered to let me borrow one of his kayaks. I entered the tournament but never had fished from a kayak before. There were 100-plus kayak fishermen in the tournament that was a qualifier for the Bassmaster B.A.S.S. Nation Kayak Series National Championship. I didn't realize how big this tournament would be. Luckily I caught a 10-pound bass in that tournament, came in fourth place and qualified for the national championship.
I learned that the championship would be held in Texas. Due to JT's condition, I told the people running the tournament I wasn't sure if I'd be able to compete in the championship or not. But, within a couple of months of that tournament, we had moved out of state. Once we arrived in Texas, I found out our home was only 2 hours from where the National Championship was to be held.
JT will be 3-years-old in September, 2021. Right now, I'm a half owner of an umbrella-rig tackle company. Prior to this, I was a bellman/valet at a luxury casino in California known as the Carmel Valley Ranch in Carmel, California. Some of the rooms cost $3,400 per night, $5 was my average tip, and $100 was a really-good tip.
We started our tackle company G Funk Baits 7-years ago, and our lures are now sold through stores and Tacklewarehouse.com (https://www.tacklewarehouse.com/). Our company, G Funk Baits (https://www.gfunkbaits.com/) uses Owner, Lucky Craft and Berkley 7-strand components to build these umbrella rigs assembled in the USA with special attention to detail and quality. Besides working at the resort when we lived in California, I was also tournament bass fishing and doing in-store promotions for my sponsors.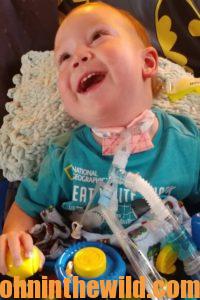 My fishing partner's nickname in high school was G Funk. I went to a big tournament on Lake Havasu with my umbrella rig and came in second place. When I was asked what the name of the lure I was using was, I said it was the G Funk Umbrella Rig. Suddenly fishermen wanted to buy these lures from me. Some college bass anglers were at the tournament and also wanted to buy my lures. I cut the line on the rod I had been using to fish the bait and gave it to those college anglers. They went to their next tournament and won using my G Funk Umbrella Rig. The demand for the bait just blew-up. There was an article in the "FLW Magazine." We got an order from Tackle Warehouse, and our lures sold-out everywhere.
Then when JT was 3-months old, we found that this only child of ours had some kind of problem. We took him to his pediatrician. My wife had noticed he was very pale. The doctor who did the test said, 'We need to send you and JT up to Stanford to do some tests.' No one could discover what was wrong with JT. His hemoglobin was low, and he had to have a blood transfusion. After 3 months, the doctors at Stanford determined his problem. While at Stanford, we were introduced to one of the best blood-cell doctors in the nation and got the bad news that JT had TPI Deficiency (Triosephosphate Isomerase Deficiency) – (https://medlineplus.gov/). TPI Deficiency is one of the most-rare diseases in the entire world with only 70 cases ever reported. This rare genetic disease occurs when both parents carry the gene. If both parents have the gene, there's a 1 in 4 chance that your child will have the disease.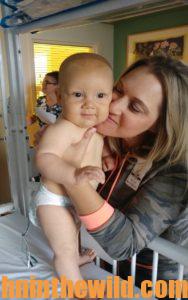 The disease causes your body not to be able to process sugars, so you can't deliver energy to your muscles – a problem causing your body to become extremely weak. Almost 90% of the children with this disease die within 3-5 years. This disease also causes your respiratory system to shut down. JT was one of the first people to be detected with TPI disease in the early stages. After his blood transfusion, JT looked completely normal up until his first birthday. We expected to have a problem because all of the research online said that most of the children became ill after their first or second birthdays and suddenly would have to start breathing with a respirator and be fed through a tube because their muscles were so weak that they couldn't breathe or eat. JT learned to talk and walk and then suddenly he had difficulty breathing, had to be fed through a tube and couldn't talk.
JT is on a respirator 24/7. He has two types of respirators: one is set-up in his room, and the other is a portable respirator that runs off batteries. We carry extra batteries with us, and put him in a stroller and take him wherever he wants to go. He can move his arms and kick his legs – even though he can't walk because he's so weak.
We took JT with us to the Bassmaster B.A.S.S. Nation Kayak Series National Championship, and I finished in 7th place. I didn't know any of the other contestants. After the tournament ended, the top 10 in the tournament were asked to do interviews with the press. That was how I met Joe McElory. I didn't know who Joe was, or even if he was a cameraman or a contestant. The next day, we met Joe and his wife, talked with them and rode with them to the awards. I thought Joe and his wife were really nice.
On the way to the tournament while riding with Joe, I explained to him about JT and why he was on a respirator. When it was announced that I came in 7th in this tournament, I went to the microphone to pick up my check ($1,400) and shared my son's story. I asked the people in the audience to take out their phones and type in https://www.savejt.com/ – a non-profit we're using to fund the research laboratory at the University of Pittsburgh that's looking for a cure to save JT's life and others with this disease. This research laboratory is the only one in the world studying this rare disease. Any way that you can help, we certainly do appreciate it. Dr. Michael Palladino (http://www.pind.pitt.edu/labs/palladino-laboratory/) is the head researcher at the lab for neurological, neurodegenerative and mitochondrial diseases. Every dime that's raised goes to help fund this lab and the people there who are trying to find a cure for JT's disease. We also have the Borofka Family Fund (https://www.pittmed.health.pitt.edu/story/race) which is another non-profit that we use to support the lab that is set-up at the University of Pittsburgh. We also have a Go Fund Me account (https://www.gofundme.com/f/help-jt-beat-tpi-deficiency) set-up, and you can contribute there to the Borofka Family Fund. You can go to https://www.savejt.com/ and click on how to help.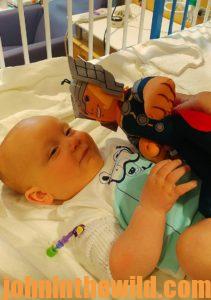 After I received my check, I went out into the audience and sat with my family watching everyone else receive their awards. When Joe McElroy was announced for 2nd place, he walked to the microphone and said, "I've got to say something. I'm donating my $5,000 check to the Save JT Fund." Well, I was in shock. I couldn't believe this fisherman I'd only casually met and ridden to the awards ceremony with would donate his entire check to the Save JT Fund. I didn't realize the big impact Joe McElroy would have on kayak fishermen across the nation.
Since that event, a virtual kayak tournament has been set-up to benefit the Save JT Fund. At this writing, there are 975 entries in this nationwide tournament. My hope is to have 1,000 or more entries. This kind of support is phenomenal. Ryan Lambert, who oversees the Kayak Bass Fishing Nation, and Dwayne Walley, who owns Tourney X, the measuring system used in kayak tournaments, all got together and are working to put on this tournament. The tournament now is far bigger than just the kayak world. Due to the TV show featuring the kayak tournament, the press releases put out by Bassmaster, and word of mouth, we were able to really get a push from people who don't even fish to donate money to find a cure for JT's disease.
Right now, the lab has in Pittsburgh has two drugs they're working with that they're hoping will help cure this disease. However, they have to go through testing on fruit flies and rats and take several other steps to get this drug through the Food and Drug Administration (FDA) to be used on humans to stop this disease. The lab has developed some drugs that have stabilized JT, and he has slightly improved from the drugs they've been giving him. JT represents the first improvements made in children that have this disease. He's still a long way from getting better, but at least now he's stable. He's been put on a special diet – similar to the Keto diet – that's helped the lab's mutant fruit flies live longer.
The hope is to be able to hire another full-time researcher to work in the lab this year. The lab is racing against time to find a cure for JT. From the known research, JT has a maximum life expectancy of 3-5 years. We are very thankful for the people who are helping fund the lab that's trying to save my son's life, and the sons and daughters of others around the world.
To learn more about TPI, go to https://www.savejt.com/.
Check out B.A.S.S. Kayak Bass Tournaments by visiting www.bassmaster.com/kayak or write jstewart@bassmaster.com for more information.
To learn more about bass fishing, check out John E. Phillips' book, "How to Bass Fish Like a Pro," at http://amzn.to/YpoJvD, available in Kindle and print versions, and https://www.amazon.com/ for Audible. (On right side of the Audible page for this book and below the offer for free Audible trial, you can click on Buy the Audible with one click). You may have to copy and paste this click into your browser. (When you click on this book, notice on the left where Amazon says you can read and hear 10% of the book for free).
Tomorrow: Fishing for Bass in Kayak Tournaments