John's Note: Even beginners who never have fished before can catch bass on soft plastics. Tournament bass fishermen who strike out will bet the farm on their abilities to get bites on soft- plastic baits. In weather too hot or too cold or water too deep or too shallow for fishing other lures, you can bet on having bass fishing success with soft plastics. Let's take a look at some of the phenomenal features of soft-plastic lures, America's best bass baits.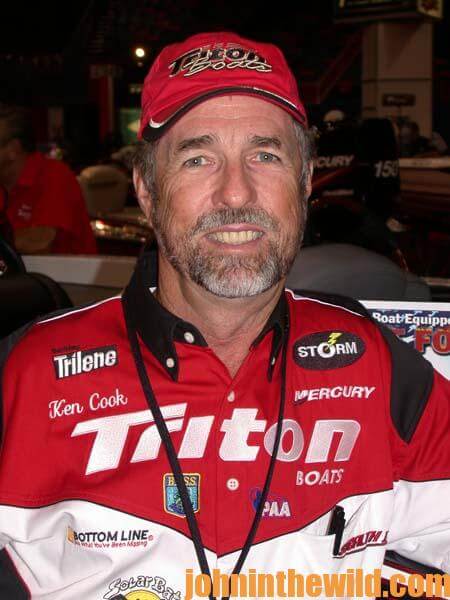 According to Ken Cook of Meers, Oklahoma, once a fisheries biologist and a professional bass fisherman since 1983, who won the BASS Masters Classic in 1991, "The soft-plastic baits like Berkley's Power Worms, Power Grubs and Power Lizards work so well because they have built-in scent and taste attractants that will cause bass to bite and then hold on to the baits. I've been playing with bass-fishing scent and taste attractants for almost 20 years. When Berkley came out with PowerBaits, I immediately began testing them in my 'laboratory' – a little clear creek that had a lot of bass in it. I could watch the fish react to the baits and lures, scents, tastes and such. Although not a scientific experiment by any means, I watched those bass enough to know that they'd bite baits more often and hang on to the baits longer if the baits had PowerBait scents in them.
"Since then, Berkley has added different formulas – the Neonz Pro Formula and the Tournament Strength PowerBaits – that are clear and have prettier colors like clear sparkle and light purple than the traditional baits do. The original scent caught the heck out of fish, but it was a strange-looking amber color. Now Pure Fishing's Berkley has pumpkin-colored baits with chartreuse tails, black baits with chartreuse tails, clear baits with gold flakes and clear baits with silver flakes. All of these are very natural-looking colors. Berkley's soft-plastic PowerBaits look pretty and natural, taste like food, smell good to a bass and appeal to more of the fish's senses. The PowerBaits are truly phenomenal lures." Cook reports that the taste makes the bass hold on to a PowerBait longer. "Scent and taste operate on some of the same chemicals. Bass use their sense of smell to assess water quality and, in some cases, potential food. So, the smell comes into play when a bass is sampling the lure and trying to decide whether or not to bite."
One of Berkley's fishing scientists, John Prochnow, has proved that the PowerBaits bring in more bites because they turn the fish into more active feeders. But Berkley also has proved that the taste of the PowerBaits makes bass swallow them. "Berkley has learned through its extensive testing that a bass will hold on to a soft plastic PowerBait lure up to 19 times as long as the fish will a soft plastic lure without PowerBaits," Prochnow, an avid fisherman, emphasizes. "You already get more bites because of the PowerBait smell, but the fish hold on to the PowerBait soft-plastic baits longer because they taste good. Using soft-plastic PowerBaits double my odds for catching bass." To catch more bass this spring, follow the lead of the bass-fishing pros and guides who make their living on the water, and fish soft plastics.
To learn more about bass fishing, get John E. Phillips' Kindle eBooks and some print books, "How to Bass Fish Like a Pro," "How to Win a Bass Tournament," "Catch the Most and Biggest Bass in Any Lake: 18 Pro Fishermen's Best Tactics, "Hot Weather Bass Tactics" and "How to Become A Tournament Bass Fisherman." Click here to get these books.
Next: Professional Bass Fisherman Ken Cook on When to Fish a Worm, When to Fish a Lizard and When to Set the Hook on Bass