Editor's Note: The spring flood threat all over the U.S. continues to rise – particularly in the East and the Midwest with their still-growing snow packs. The National Weather service predicts at least a 50% chance of flooding throughout May due to the Midwest and mountains in the West having their snowiest February on record. One of the problems, according to the NWS is the wet summer and fall of 2018, plus the wettest winter (December-February) in records kept since 1895. So, John in the Wild (JITW) knew you needed to learn to fish for crappie under flood-water conditions. Here's a link to a map giving more information: https://weather.com/safety/floods/news/2019-03-08-major-spring-flood-threat-midwest-new-england-march-update. JITW interviewed nationally-known tournament crappie fisherman and guide Jonathan Phillips of Wetumpka, Alabama.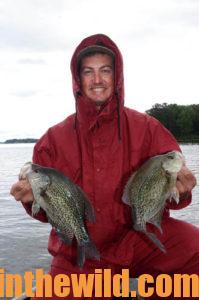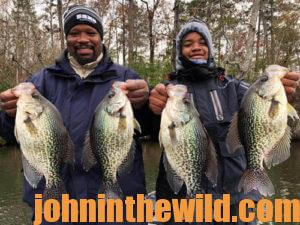 Knowing what depth of water crappie are suspended in is the real secret to catching those crappie. If your bait isn't in the strike zone you won't catch many crappie.
Crappie suspend for several different reasons:
* Temperature: Crappie want to hold in water that has a temperature that's in their comfort zone. That's the reason that sometimes during the summer and winter months, the crappie move into deeper water. But when the weather warms-up or cools-down, like in the spring or the fall, they'll move-up more shallow.
* Water Clarity: When the water is heavily stained, the crappie may move closer to the surface. So, light penetration and water temperature are two of the most-critical factors in determining where crappie will hold, and why they suspend. On bright, sunny days, crappie may move to deep water or shade. In muddy water, the crappie usually will come up shallow where they can see the baits they want to eat. In muddy water, I use an attractant like Slabslobber (https://slabslobber.com/) that puts off a scent that I think the crappie can detect. Sometimes in muddy water, I may catch crappie in 6-foot-deep water. In stained water where they can't see very well, they use other senses. They can feel the vibrations and the water movement of the baitfish. So, when I'm fishing in stained water like during a flood, I fish with larger baits.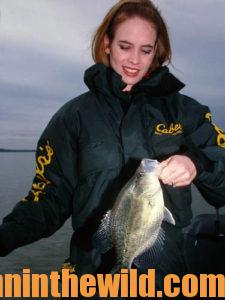 * Availability of bait: Crappie have to eat every day, and wherever they find food is where they'll eat.
For more information, contact Jonathan Phillips at 334-391-9735 or jphillips10482@yahoo.com, or go to his Facebook page at https://www.facebook.com/Team-Phillips-Guide-Service-935028296557829.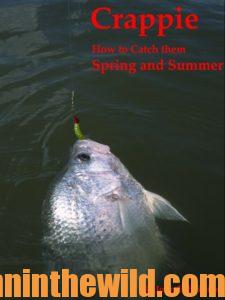 For more tips and information on catching crappie, check out John E. Phillips' Kindle and print books "Crappie: How to Catch Them Fall and Winter" and "Crappie: How to Catch Them Spring and Summer," also available from Audible at https://www.audible.com/pd/B06XTV9J2F/?source_code=AUDFPWS0223189MWT-BK-ACX0-083098&ref=acx_bty_BK_ACX0_083098_rh_us. Or, go to http://www.amazon.com/John-E.-Phillips/e/B001HP7K6O to see all of John's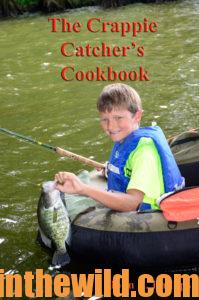 books. To receive and download for free "The Crappie Catchers' Cookbook," by John and Denise Phillips, go to https://www.dropbox.com/sh/1tvp5nmxp8jycjf/AAAiOTM6vHolzGV44kO2oEnKa?dl=0.
Tomorrow: Fish Mouths of Creeks, Sloughs and Bays in Flood Waters with Jonathan Phillips
EXPLORE MORE: you'll love these stories from John too