John's Note: We all understand that bagging big bucks isn't easy or else every hunter would take one each season. To bag a really-big buck this hunting season, you'll have to disarm the buck by defeating his senses of sight, smell and hearing, or you'll have to get lucky. When I take all the precautions to defeat the buck's defense mechanisms, I'm much luckier than when I don't.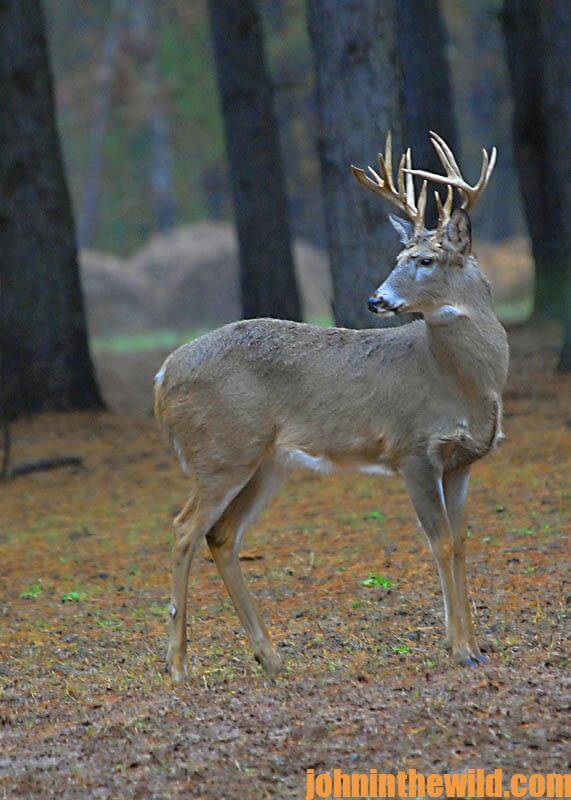 I felt lucky. I could see a huge buck below me sneaking through a big briar thicket from my tree stand perched 30-feet high in an oak tree on the edge of flooded timber. The deer had wide, main beams and long, heavy tines. Almost mesmerized by the magnificence of the buck's rack, I already could picture him mounted on my wall. If the buck would step into an opening just 10 yards in front of where he moved, I had my rifle resting on the arm of my tree stand pointing at the opening, ready to take the shot. The buck stretched his neck out as he slipped quietly through the thicket. When he walked 5 yards from the opening, I pushed my safety off. Although the well-oiled safety made no sound, the buck stopped and stood rigidly. He sensed that something was wrong. I knew it, and he knew it. When I looked at the white piece of thread I used for a wind indicator on the end of my gun barrel, I saw that the thread stood straight out and pointed right at the buck. The buck had smelled me. He wheeled quickly and vanished into the briars, offering no opportunity for me to shoot.
When I'd first entered the woods that day, I'd hunted with the wind in my favor. But as the wind changed direction, the buck instantly realized I'd invaded his territory. His years of dodging hunters triggered his escape response and allowed him to survive another day. I knew I would need more than skill to bag a trophy buck. I had to have luck on my side too.  On that day and in that place, the tide of battle turned because the wind's direction shifted in the buck's favor.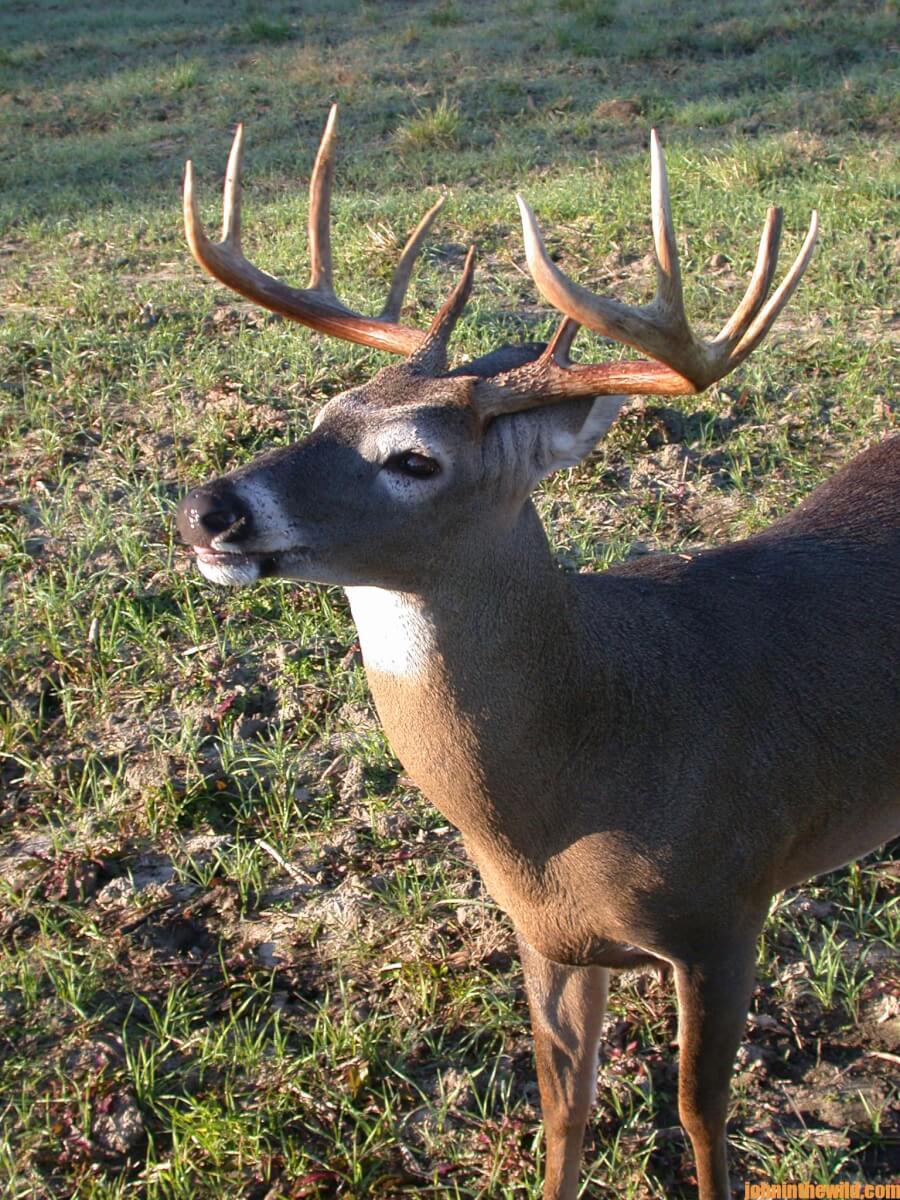 Many times you can't change your luck. But by learning all you can about a deer's defense mechanisms, you can do battle with a buck on a more-even playing field. If you don't understand how to defeat an older buck's defenses, he'll beat you every time. If you want to take an older-age-class buck this season, you'll need to learn what battle gear he uses and how to disarm him. The buck primarily defeats a hunter with his flight instinct. A buck can duck, jump and run faster than a dragster can get off the starting line. This flight instinct is triggered by his battle gear – his senses, including sight, smell and hearing. If you plan to take a buck, you must know how to defeat these senses.
A 4-5-year-old buck has survived by defeating every hunter who's come up against him. This buck . . .
* can smell you from great distances,
* can smell where you've traveled in the woods long after you've left the region,
* sees you when you make the smallest move and
* hears you when you make the slightest noise.
To get John E. Phillips' eBooks and print books on hunting deer, including his newest deer-hunting book, "Whitetail Deer and the Hunters Who Take Big Bucks," available at http://amzn.to/2bYwYOK/, click on these books to learn more, "How to Hunt and Take Big Buck Deer on Small Properties," "How to Hunt Deer Up Close: With Bows, Rifles, Muzzleloaders and Crossbows," "PhD Whitetails: How to Hunt and Take the Smartest Deer on Any Property," "How to Take Monster Bucks," "How to Hunt Deer Like a Pro," and "Bowhunting Deer: Mossy Oak Pros Know Bucks and Bows," or to prepare venison, "Deer & Fixings." Or, go to www.amazon.com/kindle-ebooks, type in the name of the book, and download it to your Kindle, and/or download a Kindle app for your iPad, SmartPhone or computer. You also can find John's books on Nook at www.barnesandnoble.com.
For free information on making jerky from your deer to provide a protein-rich snack, you can download a free book from http://johninthewild.com/free-books.
Next: Hunt Deer from Long Ranges