John's Note: Carl Lowrance of Claremore, Oklahoma, always had been a businessman since graduating from high school in 1935 when he started his own produce hauling business. Later after being a flight instructor in WWII, he started a banana distribution business and raised 40,000 quail per year for Ralston Purina. Long an avid fisherman, Lowrance and his son Darrell also loved to skin dive in inland lakes, which gave them a vast knowledge of fish – but not how to locate them from surface. From his experiences in WWII, Carl Lowrance knew about sonar and hoped to adapt these bulky and fairly-primitive units – the transducers were 4-8 feet long – to locate fish. He then used newly-developed transistor technology and with Darrell, a math and physics major in college, reduced the size of the sonar unit and the pulse length to 1 foot – small enough to identify a fish. The Lowrances produced their first unit in 1956 and named it the Fish Lo-K-Tor, revolutionizing the sport of fishing.
"Catfish aren't difficult to catch if you can locate where they're roaming,"
Carl Lowrance told me many years ago when I interviewed him. "I've been finding them for several decades, ever since I invented the inland depth finder." Mr. Lowrance explained that he didn't start looking for catfish with his depth finder until the thermocline was well-established, which usually occurred in the late spring or early summer in his area of the Midwest. "In May, the thermocline may be down at 20 or 30 feet, whereas in July or August, it may be only at 12 to 15 feet of water. But once you have established where the thermocline is, then you know at what depth to look for catfish.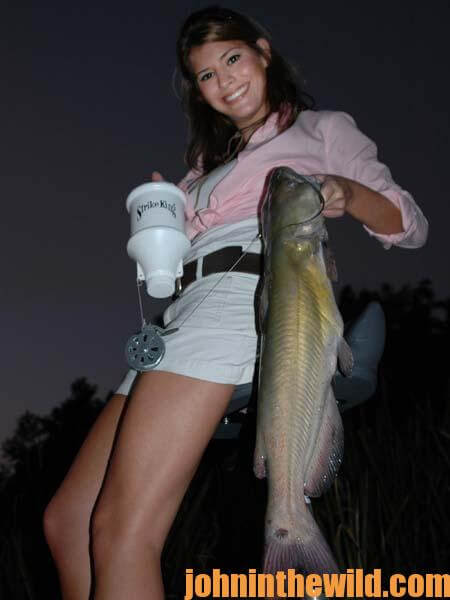 "A catfish will stay about 1 – 2 feet above or below the thermocline but not in the cool water with low oxygen content for long. However, neither will a catfish remain in hot water for very long without cooling down. The thermocline, in any lake, is kind of a comfort zone for the catfish. To find a thermocline, all you do is travel down the lake, watch your depth finder and notice at what depth you start seeing the most fish. Whatever depth that is will be where you will locate the thermocline and the catfish that are biting.
"Thermoclines are best defined in manmade lakes where there is little if any running water. What a lot of folks don't realize is acres and acres of catfish may be along a thermocline in the middle of a lake, but you can spot them only with your depth finder. Although the water may be 50-feet deep, the catfish may be suspended on the thermocline over that deep water. I have seen thick schools of catfish 40-acres wide along a thermocline in the middle of a lake before."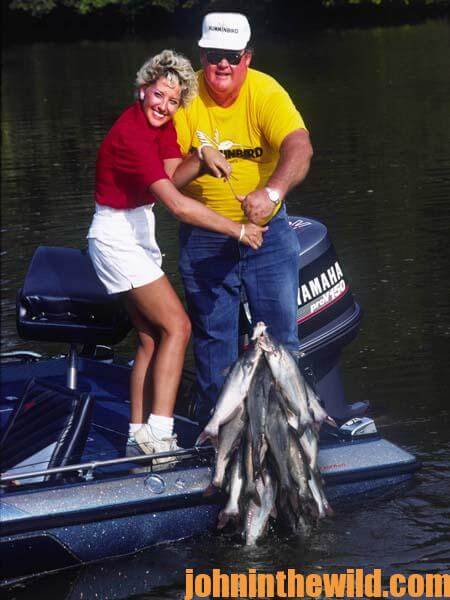 But just because you see fish on the thermocline in the middle of a lake does not always mean that those fish are catfish. Although sometimes white bass will school along the thermocline, Lowrance explained that usually the schools of cats will be thicker and larger than schooling white bass. "However, about the only way you can know for sure what type of fish are lying on the thermocline is to catch one once you pinpoint the school," Lowrance reported. "Once I see the fish, I start putting out jugs for cats. If the fish are 18-feet deep, I rig my jug lines with three hooks, so that one hook will be in 20 feet of water, one in 18 feet of water and the other hook in 16 feet of water. Then I will catch the cats – whether they are feeding below the thermocline, on the thermocline or just above the thermocline."
Lowrance also said that catfish would feed up above the thermocline at night. "The big cats may come up as much as 8 – 10 feet from the surface, while the smaller catfish may feed on the shad and forage minnows as high up as 2 – 3 feet from the surface. The cats will move up into more-shallow water all summer long from dark until just after daylight. So, if you'll be jug fishing at night, you may want to set your lines a little shallower than you do in the daytime. But just remember that the deeper lines that are still above the thermocline generally will produce bigger catfish. Depth is the key to catching cats – once you have located them with your depth finder."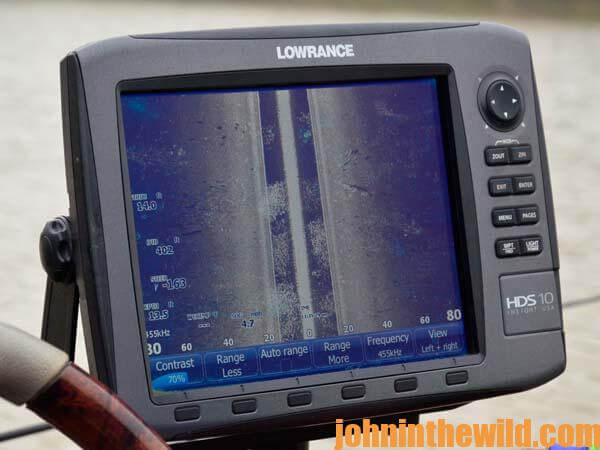 To get "13 Freshwater Fish Recipes You Can't Live Without," "Catfish Like a Pro," "The Best Wild Game & Seafood Cookbook Ever: 350 Southern Recipes for Deer, Turkey, Fish, Seafood, Small Game and Birds," click here. You can also get "The Catfish Catcher's Cookbook" for free here.
Next: More Tactics from Mr. Depth Finder Carl Lowrance on Catching Catfish
EXPLORE MORE: you'll love these stories from John too