Editor's Note: The spring flood threat all over the U.S. continues to rise – particularly in the East and the Midwest with their still-growing snow packs. The National Weather service predicts at least a 50% chance of flooding throughout May due to the Midwest and mountains in the West having their snowiest February on record. One of the problems, according to the NWS is the wet summer and fall of 2018, plus the wettest winter (December-February) in records kept since 1895. So, John in the Wild (JITW) knew you needed to learn to fish for crappie under flood-water conditions. Here's a link to a map giving more information: https://weather.com/safety/floods/news/2019-03-08-major-spring-flood-threat-midwest-new-england-march-update. JITW interviewed nationally-known tournament crappie fisherman and guide Jonathan Phillips of Wetumpka, Alabama.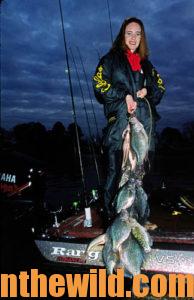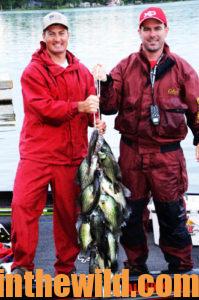 One of the strangest flood-water conditions that I've fished and where I've caught crappie was when there was a major flood, and the water looked like milk chocolate. I was fishing 2-feet-deep, catching crappie behind a boat house. The boat house's pilings went down into the water and provided a current break and vertical structure where baitfish could hold and feed. This same place was where I located crappie concentrating and feeding. On that trip, I caught some of the biggest crappie I ever had. I couldn't use my depth finder to even guess that the crappie would be holding there. However, I used past experience in flood waters to know what happened when a current break occurred in an area where baitfish could hold, and crappie could feed.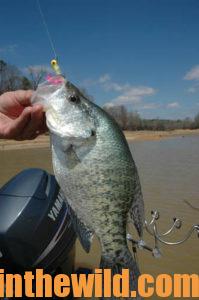 But under stable-water conditions, my depth finder is my eyes under the water. The biggest advantage a crappie fisherman can have is to locate the crappie before he starts fishing. As I've mentioned earlier, you may not be able to make the fish bite. But if you know where they're holding, and you can see them on the depth finder, your past experience can tell you where crappie like to hold under certain conditions. Then you know that you're fishing where the crappie are – instead of spending most of your day trying to find crappie.
For more information, contact Jonathan Phillips at 334-391-9735 or jphillips10482@yahoo.com, or go to his Facebook page at https://www.facebook.com/Team-Phillips-Guide-Service-935028296557829.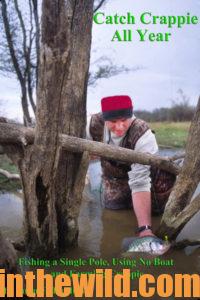 For more tips and information on catching crappie, check out John E. Phillips' Kindle and print book, "Catch Crappie All Year: Fishing a Single Pole, Using No Boat and Farming Crappie" (https://www.amazon.com/Catch-Crappie-All-Year-Fishing-ebook/dp/B00VO0DZTI), or, check out https://www.audible.com/pd/B07NZYMV88/?source_code=AUDFPWS0223189MWT-BK-ACX0-143494&ref=acx_bty_BK_ACX0_143494_rh_us.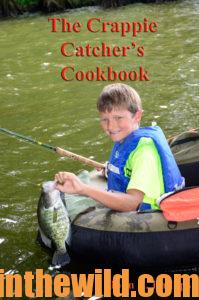 Or, go to http://www.amazon.com/John-E.-Phillips/e/B001HP7K6O to see all of John's books. To receive and download for free "The Crappie Catchers' Cookbook," by John and Denise Phillips, go to https://www.dropbox.com/sh/1tvp5nmxp8jycjf/AAAiOTM6vHolzGV44kO2oEnKa?dl=0.