Editor's Note: I'd worked out my work schedule, so I could take off on a Tuesday in late May to go fishing with my buddy, fishing guide and tournament winning crappier, Jonathan Phillips of Wetumpka, Alabama. Phillips had just won the Alabama Crappie Masters Championship and was catching plenty of big crappie. He felt confident we could have a good day on the waters of the Alabama River, about 1-1/2-hours from my home. However, when I called him on Monday night, Phillips said, "We've had 7-1/2-inches of rain in the last 24 hours on the Alabama River. Since you live just outside of Birmingham, you know the entire state's waters, including numbers of feeder creeks, are flooded and out of their banks. I know this much water will move the crappie around from where they were during the Crappie tournament. Also, a lot of trash will be in the river. I think finding crappie will be harder, and there's an 80 percent chance of rain on Tuesday. We can go if you want to, but I really think we can pick a better day to fish. I've developed some summer patterns that have been really working well. If we wait a week or two, I feel certain we can catch some good-sized crappie." But we caught numbers of the biggest crappie I'd ever taken in these flood waters.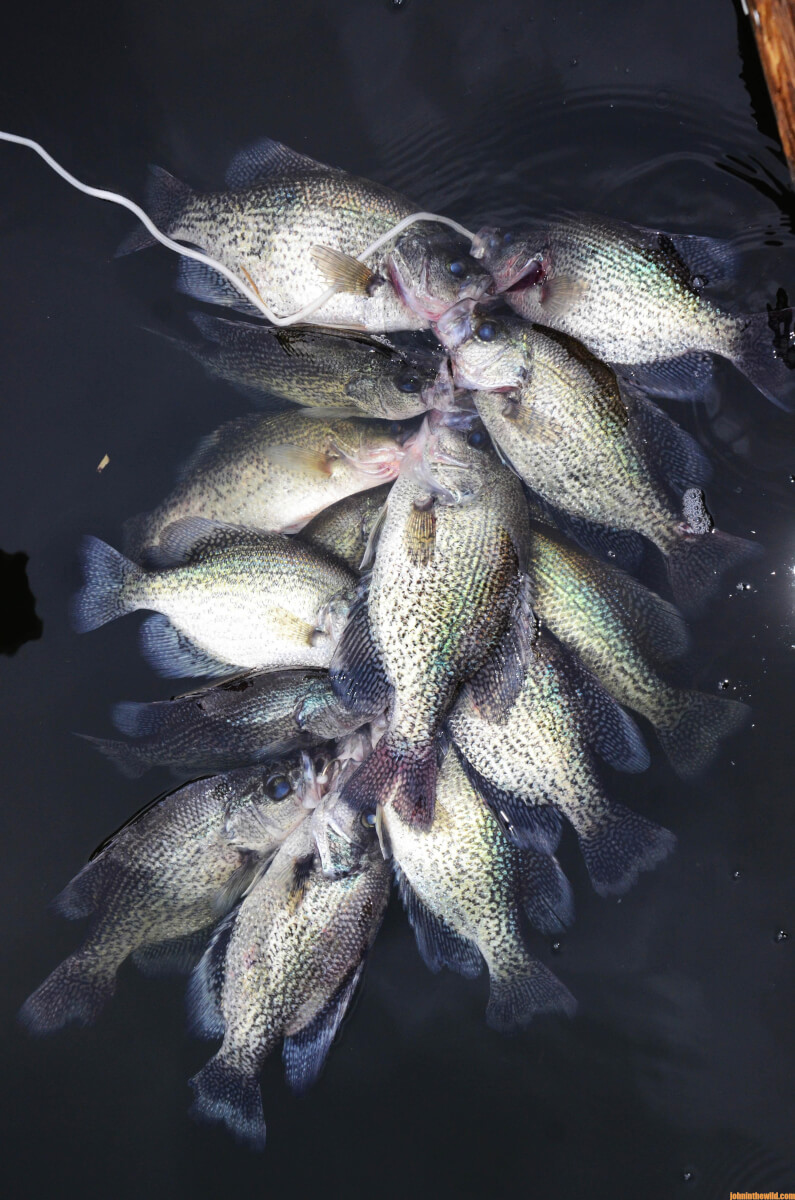 During the summer months, Jonathan Phillips has learned to use his Humminbird (http://www.humminbird.com) side-scanning and down-scanning depth finder to locate and find crappie holding in deep water.
"I'll fish well away from the bank for crappie on underwater structure that's not visible, except when you have a depth finder and know how to read it," Jonathan Phillips reports. "I start off by scanning the edges of the main river channel. I look for drop-offs, brush, logs and trees that have been pushed down the river during the flood, and they're hanging-up on the bottom. Oftentimes, the crappie will be holding behind that brush or above the brush, especially during flood waters. In the summer months, they'll also concentrate on those deepwater structures, especially on the back side of an underwater hump or mound. Many of the mounds out in the middle of a river will be old ridges or places where the ground has been pushed up for some unknown reason.
"Of course, if you study the history of Alabama, you'll learn our state homed quite a few Native Americans who were mound builders. These early people pushed up dirt and made mounds often close to rivers for a variety of reasons. Some believe these mounds were temples or places of worship. Others believe that they may have been burial sites. But for whatever reason, those early mound builders created mounds that may be as high as 20-30 feet. When lakes and rivers were dammed-up – not just in Alabama but also in other states – these mounds were inundated. Today they may be as deep as in 20-50 feet deep of water. Over the years, as the dirt washed off these mounds, they became smaller in size; but often, bigger in circumference."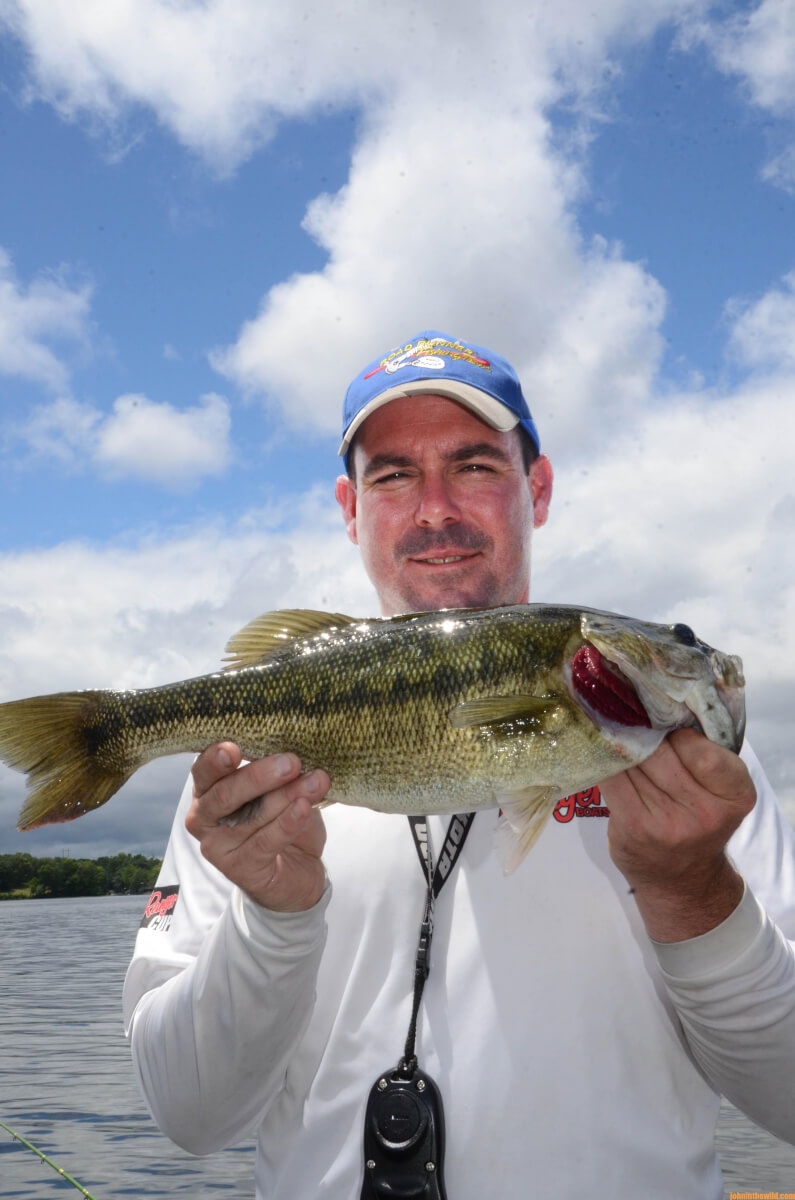 Although crappie haven't learned anything about prehistoric Alabama, they do know that if they get behind or on top of these mounds, they can feed, even during flooding conditions, and spawn in that deeper water during the spring. Phillips pinpoints underwater mounds, bottom breaks and wood structure in deep water well away from the bank. Jonathan Phillips' favorite way of finding and catching crappie is spider rigging (having four to eight poles out the front and/or back of his boat and slow trolling). However, in the hotter times, he prefers to fish a single pole. He'll position himself right over or in the near vicinity of where he's marked crappie on his depth finder. "I try and drop a buoy right on top of the place where I've found the crappie," Phillips explains. "Then I fish vertically with a single pole with either a single hook or a double-hook minnow rig. If the cover's not very thick, or if the crappie are suspended above or on the side of the cover or the hump, I'll fish a double-minnow rig. If I can see the crappie holding on really-thick cover like an underwater tree top, I'll use a single minnow rig to penetrate that thick cover and get the crappie out of that cover."
To learn much more about crappie fishing, get John E. Phillips' Kindle eBooks, and print and Audible books by going to http://johninthewild.com/books/#crappie or to www.barnesandnoble.com for Nook books. To receive and download for free "The Crappie Catchers' Cookbook," by John and Denise Phillips, go to http://johninthewild.com/free-books.
To fish with Jonathan Phillips and learn how he catches big crappie all summer long, contact him at 334-391-9735, or go to his Facebook page at Team  Phillips Guide Service https://www.facebook.com/Team-Phillips-Guide-Service-935028296557829.
Tomorrow: Knowing Jonathan Phillips's Tactics and Equipment for Crappie in Warm Flood Waters
EXPLORE MORE: you'll love these stories from John too