Editor's Note: Matt Van Cise of Brookville, Pennsylvania, loves to hunt and call turkeys. He's won seven World Open Championships, five Senior Grand Nationals, two Grand National Friction Calling Championships, a World Friction Championship, three U.S. Opens, the Mid-American Open and the North American Open. If you include all the smaller calling contests, he's probably won over 100. He recently won the 2018 National Wild Turkey Federation (NWTF) (www.nwtf.org) Grand Nation Friction Calling Contest.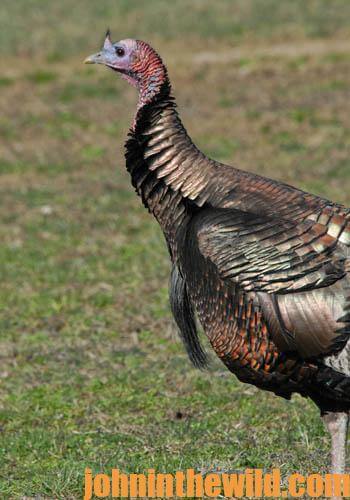 I built my turkey-calling reputation using a diaphragm mouth caller. If I'm hunting by myself, I also use a box call and a pot call every day. I often use a box call after fly-down time and after the first hunt is over. I like the realism of the turkey sounds and the amount of volume that comes out of a box call. I also use a friction call throughout the day and make my own (see Day 1) (https://www.facebook.com/Highclasscalls). I also carry a wide variety of mouth calls. I usually carry some Denny Gulvas diaphragm calls. Gulvas lives here in Pennsylvania. These diaphragm calls have a completely-different sound than other diaphragm calls, and I use them quite a bit.
On some days, a gobbler only will respond to a certain call. Turkeys are individuals, much like ladies and the shoes they wear. Ladies choose a pair of shoes according to color, style and when and where they want to wear them. Some ladies may have 100-different pairs of shoes. Turkeys are the same way. On some days, they may want one type of call. On another day, they prefer another kind of call. So, you may have to use several-different calls to call in a turkey. To find the right call for a gobbler on a particular day, determine how quickly he gobbles back to you after you call. If you want to become a serious turkey hunter, I suggest you carry a wide variety of calls. Let the gobblers tell you what type of call and what sounds to use to get that bird to come to you.
To see and learn more about the custom calls that Van Cise is making, go to his Facebook page at High Class Calls by Matt Van Cise https://www.facebook.com/Highclasscalls, or you can go to his personal Facebook page Matt Van Cise www.facebook.com/matt.vancise.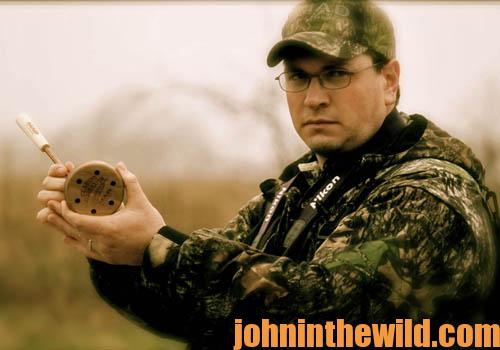 To learn more about turkey hunting, check out John E. Phillips' print, Audible and Kindle turkey books at http://johninthewild.com/books/#turkey. You also can download a free Kindle app that enables you to read the book on your iPad, computer or SmartPhone. For a free copy of John E. Phillips' "The Turkey Gobbler Getter Manual," go to http://johninthewild.com/free-books/.
Tomorrow: Gobbling Little and Learning the Best Ways to Take Turkeys
EXPLORE MORE: you'll love these stories from John too