Editor's Note: If the South has another winter like the last couple of ones, southern hunters and perhaps other deer hunters across the U.S. will have to change their deer-hunting tactics. Or, they'll continue to eat and sleep more in their deer stands. What do you do when the woods have too-much food in them, and the temperatures climb high causing the deer to refuse to move? Many deer hunters below the Mason-Dixon Line have faced this problem the last couple of years, with scientists reporting that winter has lasted 3 fewer weeks than usual across the U.S.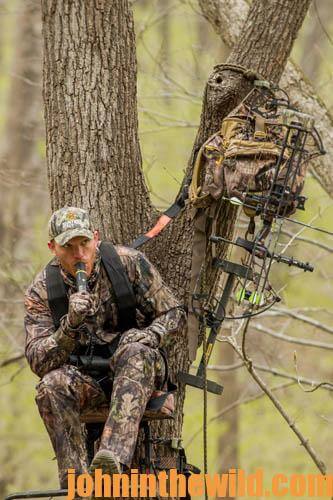 Although southern sportsmen managed their deer for the last 20 years or so to yield trophy bucks and probably hunted this past season in places that historically had produced plenty of bucks, the deer often didn't show up. Hunting-lodge managers and hunting-club members throughout the South and other sections of the country felt like pulling their hair out. They'd planted green fields and placed tree stands and shooting houses around them where they expected deer to appear. They also had set-up tree stands in the woods around natural food sources. However, few deer turned-up. The older-age-class bucks for the most part seemed to have vanished. Even few does appeared. But why did this happen?
The deer had a great year last hunting season in 2016, but the hunters in many parts of the U.S. had a not-so-great season, due to the abundance of green food and acorns present until after Christmas. Many parts of the U.S., particularly the South, had an unusual amount of rain during the 2016 spring, summer and even the fall that created one of the biggest acorn crops the region had seen in many years.
Because of the lack of cold weather, the woods had so-much green foliage that the deer didn't have to depend on agricultural crops or on green fields for food. To make a living and dodge the hunters, a buck simply had to stand up in his bed, turn his head to the left or the right to eat, go to the bathroom and lay back down in his bed. Due to the mild winter in 2016, the foliage stayed at its full height throughout most of the year, which made seeing deer difficult. You could hunt in places you knew deer frequented but still might not spot any deer there.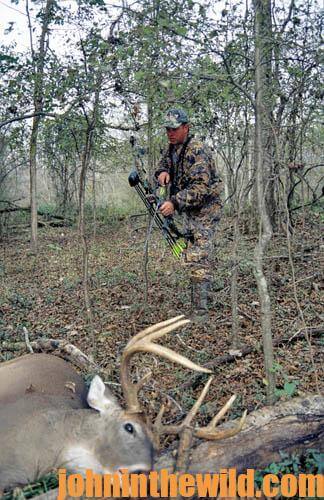 All the pure tree-stand hunters left the woods shaking their heads in disappointment when the acorn trees that always had produced bucks failed to do so. Many northern hunters who came to the South to enjoy December and January hunting also went home disappointed, wondering if the South really homed as many nice deer as they'd read about and heard people talking about them.
If the South has another winter like this last one, southern hunters will have to change their deer-hunting tactics. Or, they'll continue to eat and sleep more in their deer stands.
To learn more about hunting deer with John E. Phillips' Amazon Kindle eBooks, print books and Audible books (the latest Audible is "How to Hunt Deer Like a Pro") and Nook books, click here at  http://johninthewild.com/books/#deer. You can type in the name of the book and download it to your Kindle, and/or download a Kindle app for your iPad, SmartPhone or computer. For a free download on how to make jerky from venison to provide a protein-rich snack, choose "How to Prepare Venison Jerky: The Ultimate Snack Food" at johninthewild.com/free-books.
Tomorrow: Understanding Strategies That Move Bucks