John's Note: You may be surprised at the wide variety of lures bass anglers trust to catch bass.
If you only could pick five baits to take with you to fish for bass anywhere in the country, at any time of the year, under any weather and water conditions, what five baits would you choose? To learn the answer to this question, I've talked with some top bass anglers who earn their livings finding and catching bass – no matter what.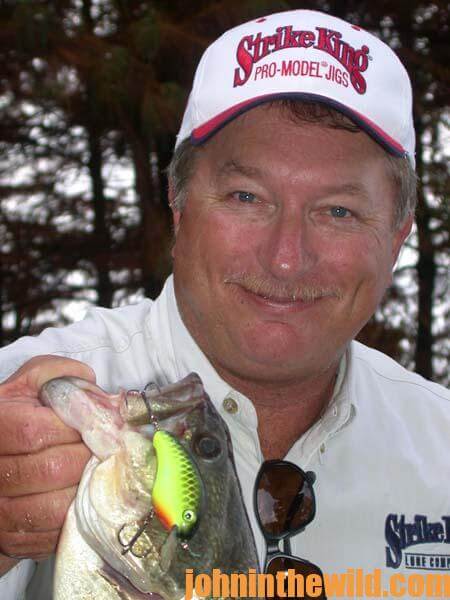 Recently retired Denny Brauer now from Del Rio, Texas, the all-time money winner of professional bass fishing with career earnings of more than $2.5 million on the Bassmaster tournament trail, has a wealth of bass-fishing information at his fingertips. He became the first fisherman to grace a "Wheaties Breakfast of Champions" cereal box. Brauer has won the titles of both FLW Angler of the Year and B.A.S.S. Angler of the year.
* "I like to fish the 1/2-ounce Strike King (www.strikeking.com) Pro Model Jig in black-and-blue the most," Brauer comments. "This lure produces bass in many-different types of water and weather conditions across the nation.
* "My second-best-bass bait is a green-pumpkin Strike King Flipping Tube, a 5/16-ounce tube with a sinker in front. I fish this Strike King tube around shallow-water cover where I normally will use a jig. If bass won't bite a jig, they usually will bite a tube. In the winter months, before the spawn, I fish a jig first. Then, after the spawn and throughout the summer months, I'll throw a tube before I will a jig.
* "The 3/8-ounce Premier spinner bait by Strike King with a chartreuse-and-white skirt is my third go-to bait. I like a Colorado blade first and a willow-leaf blade second. I prefer the Colorado blade to be silver and the willow-leaf blade gold. I fish a trailer in dirty water and without a trailer in clear water.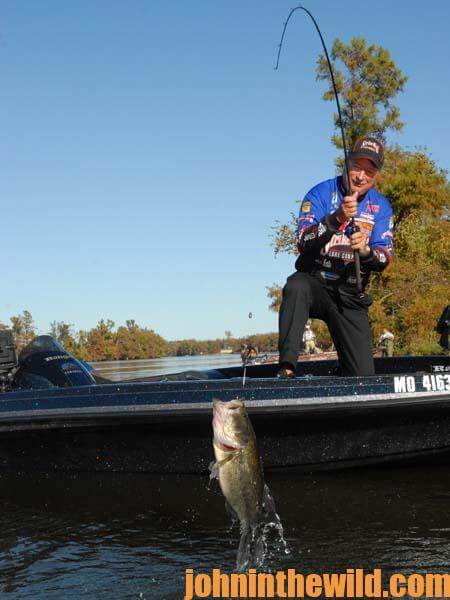 * "I like the Series 3 Strike King crankbait, because its size appeals to many different-sized bass. I'll also switch line size to change the depth the crankbait runs. I prefer a chartreuse-colored Series 3 with a blue back.
* "I can fish the 3/8-ounce white Strike King Pro Buzzbait around vegetation and isolated bush or just go down a bank with it. This buzzbait is excellent for finding and catching scattered bass, and that's why I've picked it as my fifth most-favorite bass lure."
To learn more about bass fishing, get John E. Phillips' Kindle eBooks and some print books, "How to Bass Fish Like a Pro," "How to Win a Bass Tournament," "Catch the Most and Biggest Bass in Any Lake: 18 Pro Fishermen's Best Tactics, "Hot Weather Bass Tactics" and "How to Become A Tournament Bass Fisherman." Click here to get these books.
Next: Davy Hite Shares His Choices for His Favorite Best Bass Baits