Editor's Note: Some states still have open turkey seasons. Although my home state of Alabama's season has ended, I know you still can learn plenty of turkey savvy from my longtime friend, 81-year-old J. Wayne Fears of north Alabama, who can't remember a time when he hasn't hunted wild turkeys. He started guiding for turkeys in 1975 full-time until about 1985 and then has hunted them part-time ever since. He's hunted turkeys all over the U.S. and has battled some of the toughest longbeards in the nation. This week we're learning from him about what gobblers have taught him through the years.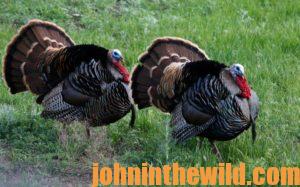 I was hunting Rio Grande turkeys on the Clear Fork of the Brazos River and came across Comanche. I named this bird Comanche because I saw two children's tombstones on the back of the property while I was hunting the first morning that read, "Killed by Comanches." The morning after I left the tombstones, I tried to call in two gobblers, but couldn't break them away from their harem. No matter how good you call, when gobblers are already near hens, they will more than likely go with the hens that they can see.
I went back to the ranch after the morning hunt, but the people I hunted with didn't hunt in the afternoon because that's when they did ranch work. Back home in Alabama, if I didn't take a turkey in the morning, I'd hunt turkeys in the afternoon. I soon learned that afternoon hunting was better in this area than hunting birds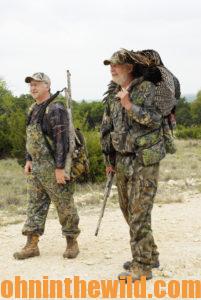 from the roost. So, I got my host to take me back to the same area where I had hunted that morning. Most times, if you return to the same place where you've encountered gobblers, especially when they've been with hens, you can call up the gobblers that you haven't been able to call in the morning.
Before the gobblers wake up, they dream about getting with their hens all night. So, the first thing they want to do is breed with hens and stay with them, until those hens decide to leave and go to their nests. However, the gobblers still want to breed after the hens have left. Therefore, if they hear a lonesome hen, then they'll often gobble to her. If that hen called him in the morning, he'd assume she would go back to the same spot in the afternoon and figure he'd return there after she called.
So, I went to the same mesquite flat that I'd hunted in the morning and blew my crow call very hard and loudly, expecting a gobble in response. Soon enough, both of the longbeards that I tried to call that morning gobbled. I determined that they were about 100-150 yards away from me. One of the gobblers had a really deep and raspy gobble, and the other one had more of a high-pitched, tenor tone. The gobbler with the deep voice sounded like a mature gobbler, and the turkey with the tenor voice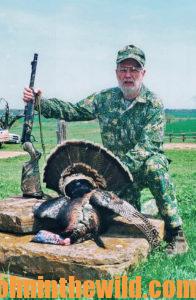 sounded like he might be a jake (a 1-year old gobbler). Thinking that it might be a while before those birds came towards me, I got really comfortable and faced the direction from which I thought the turkeys would come. I yelped loudly one time, and the tenor-voiced gobbler answered immediately, but the second gobbler didn't answer. So, I yelped again until the gobbler was about 80-yards away from me. When that bird stepped behind some brush, I put my shotgun on my cross sticks (gun rest) and waited.
I assumed that the baritone gobbler would probably come in from the same direction as the tenor gobbler. However, in just a few seconds, I thought I heard a gobbler drumming off to my left. I didn't move my head because I didn't want to scare the turkey. Instead, I sharply cut my eyes to the left and saw a rattlesnake about 10 yards from my stand, slithering away from me. I thought to myself, "I'm not in a good place. I heard a big gobbler drumming on the other side of the rattlesnake and had what I believed to be a younger gobbler coming toward me."
My attention was now directed more toward the snake than it was either one of the gobblers. I became distracted when I heard the drumming getting louder and louder, while the gobbler in front of me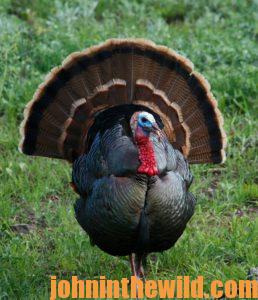 got closer and closer. I knew that I had to make a decision about which bird I was going to take. To take the gobbler that was drumming, I had to move my cross sticks a little bit to my left without being seen by either one of the gobblers. I knew that if I could hear the turkey drumming, it should be at least 30-40 yards from my stand. Of course, I wanted to take the bigger gobbler. Once I set up my cross sticks, I scooted my butt across the tree to be lined-up with the gobbler that I heard drumming. I barely got myself squared away before I saw this huge Rio Grande gobbler all blown up in full strut right about 20 yards in front of me. I had my cheek on the shotgun, ready to take the shot. As soon as the gobbler turned sideways, I shot him.
What I Learned from the Comanche Turkey:
* Hunt turkeys in the afternoons, if the state where you're hunting allows you to do so. Take advantage of that extra time. The gobblers usually aren't out as much in the afternoon, however, if you can find the bird gobbling, more than likely he's not with the hens and will come to you.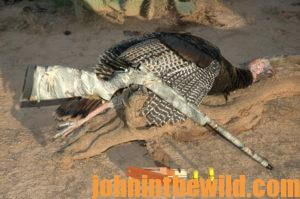 * Realize that boss gobblers often will let younger gobblers do all the gobbling to keep a hen yelping and will sneak in silently to get to the hen and breed her before the young gobbler gets there. Boss gobblers, which are usually older birds, tend to be much more sneaky than younger gobblers are.
* Use all your senses to take gobblers – not just your eyes. If I hadn't used my ears or realized  the sound I heard was a big gobbler strutting and drumming, I would've never taken the big gobbler because he would have seen me before I saw him.
* Don't let a snake distract you when you're turkey hunting, even when you have a gobbler coming in and spot a snake fairly close to you.
To learn more about turkey hunting, check out John E. Phillips's book, "Turkey Hunting Tactics," at http://amzn.to/WkbUE9,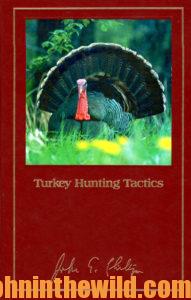 and available in Kindle, print and Audible versions.