Editor's Note: The fastest-growing segment of the outdoors industry is women. In the last 25 years, there have been numerous women who have blazed the trails for careers in the out of doors. Last week and this week, I'm highlighting 14 of these inspiring ladies from my newest book, "Outdoor Women's Hall of Fame – Premier Edition," available at http://amzn.to/2AlVYJE . They are living their dreams as outdoor professionals.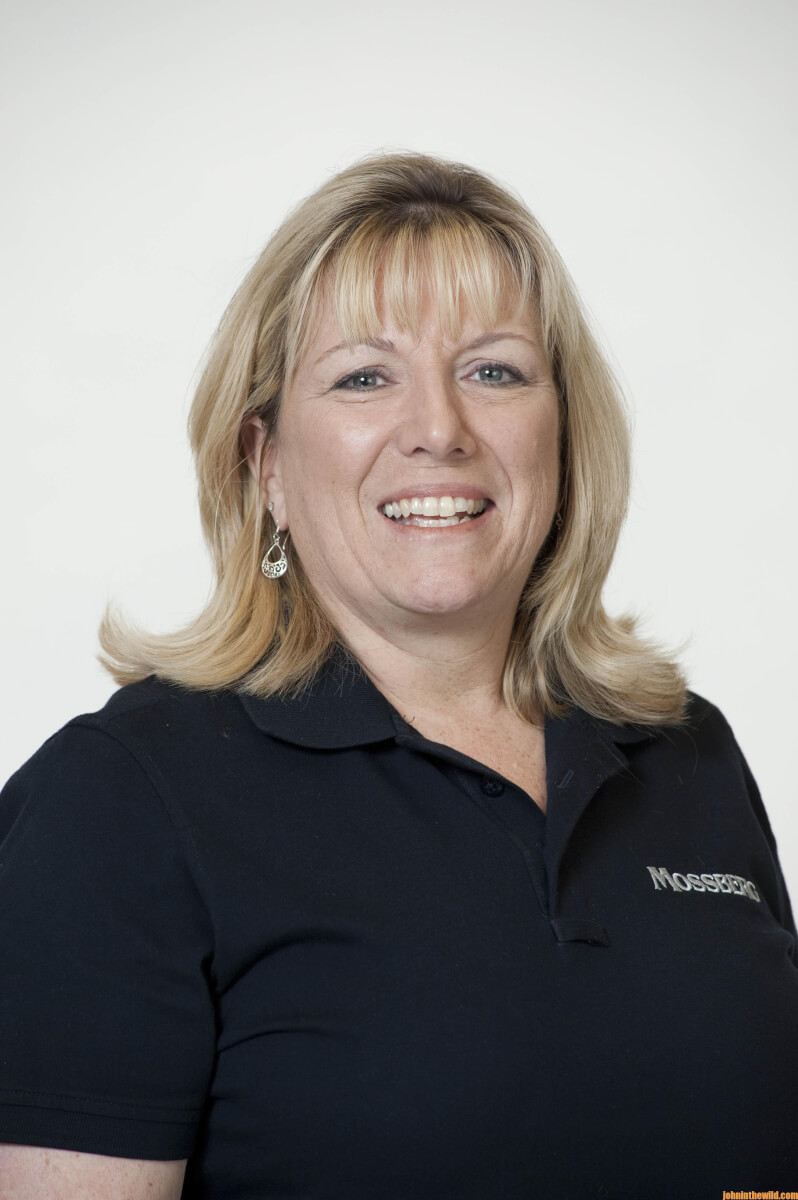 With more than 20 years' experience in the firearms industry and currently serving as Director of Media Relations at O.F. Mossberg & Sons, Inc., www.mossberg.com, Linda Powell is well-known and influential in the outdoor industry and an accomplished hunter. She is also passionate about mentoring new hunters and is proud to have introduced her son and her mother to hunting and the shooting sports. Powell is a Life Member of the Rocky Mountain Elk Foundation (RMEF) and former RMEF Board member, a Benefactor Member of the NRA and a member of the Boone and Crockett Club and Safari Club International. Linda began her outdoor career working for Remington Arms Company in public relations and marketing department where she met guides, outfitters, members of the outdoor media and other manufacturers and today works for Mossberg as the public relations and advertising director.
"At Mossberg, I have a more all-encompassing role in public relations and advertising than I had at Remington," Powell explains. "The year 2017 marks my 21st year as a part of the outdoor industry. I didn't grow up hunting and shooting. I was in my late 30s before I shot a gun for the first time. I grew up as a southern city girl in Winston-Salem North Carolina. I went to college and pursued biology and nursing and jobs in those fields. Looking for something else to do, I eventually went into marketing."
Learning Guns and Participating in Becoming an Outdoors Woman Program:
In 1996, the Remington Arms Company moved its national headquarters to a town only 20 miles from where Linda lived. "I was hired to be an administrative assistant in the PR and marketing department but had absolutely no experience in the outdoor industry. I really felt fortunate that Remington was willing to take a chance on me as a person who had no outdoor or hunting background. At first, learning all the things I needed to know was overwhelming, but I learned on the fly. In the first 6-9 months of my employment, I went home and cried at night, since the job seemed to be so overwhelming.
"I didn't know the difference between a rifle and a shotgun or the words, caliber and gauge, as they related to firearms. However, after enduring for 9 months, different portions of my job began to make sense, and I better understood what I was doing. I was also really fortunate in that the men that I worked with had said to me. 'This is an 8:00-5:00 job, 5 days a week, if that's what you want it to be. But if you want it to be more, we'll be glad to train and teach you all you need to know about guns, hunting and how the outdoor industry works.' I told them, 'I want to learn all I can.' So, some of the men I worked with took me to a rifle range, taught me how to shoot different rifles, shotguns, pistols and blackpowder rifles and asked if I was interested in joining a Becoming an Outdoors Woman Program.
"The first course I took in the Becoming an Outdoors Woman Program was the basics of shooting a rifle, a shotgun and a blackpowder rifle. That's where I learned some of the finer points and the simpler aspects of shooting all three of those types of guns, as well as other outdoor skills. Next the men I worked with asked if I'd be interested in going on a hunt."
Taking Bears:
"I then went on a muzzleloader bear hunt in Maine and took a bear. Even today, I can remember the feeling I got when I knelt down by that bear I just had taken. I knew my life had changed forever. I knew I had finally become a hunter, even though I didn't know everything about hunting. But little did I know back then, how the life of a southern city girl would change so dramatically. I started increasing the number of hunts I went on every year, as my position changed with Remington."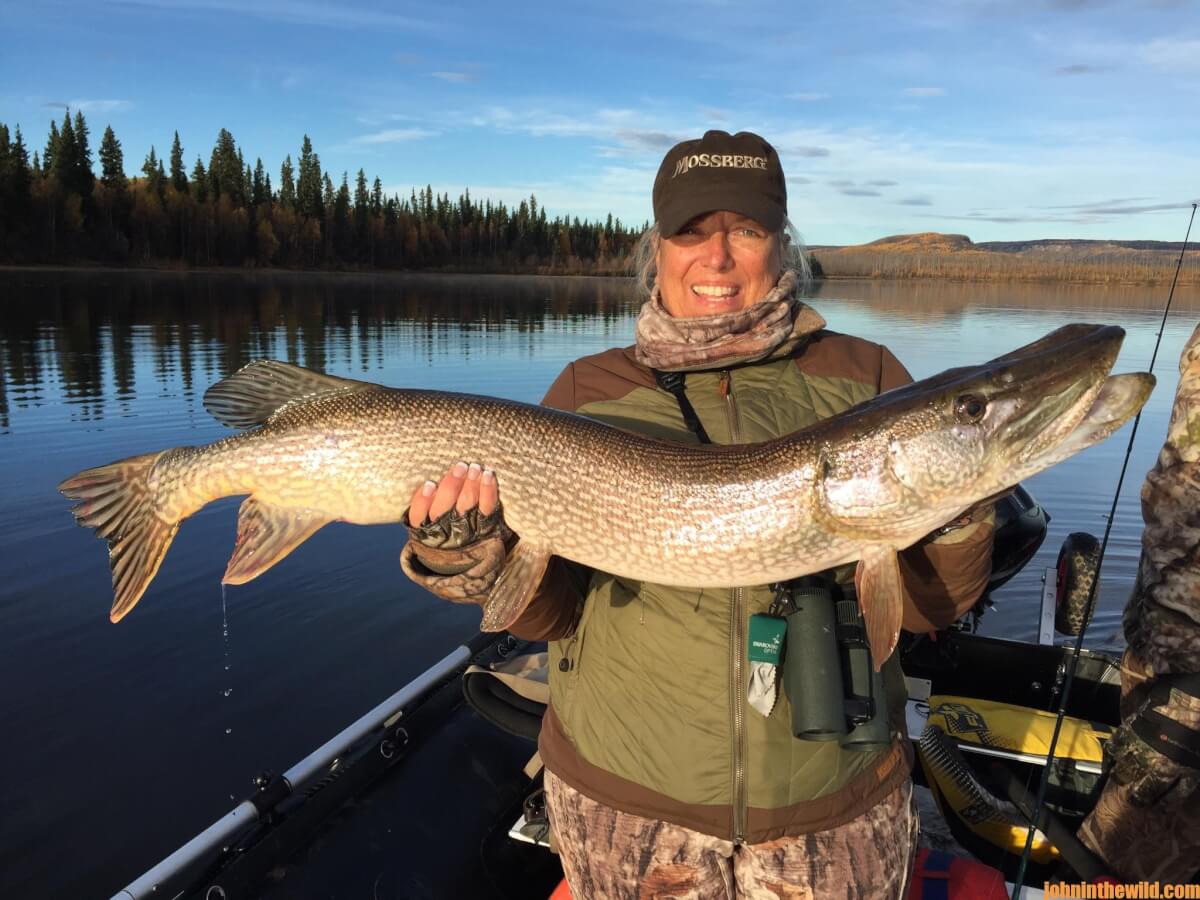 Understanding My Job at Remington:
"After I'd been at Remington for two years, I was promoted to assistant manager of the public relations and marketing department and then to manager. Before I left Remington for Mossberg, I'd been promoted to senior PR and marketing manager and over those 15 years had seen Remington go from only having one brand when I started to having 11-different brands when I left the company.
"My job at Remington was to promote the products of the company and work directly with the outdoor media, including radio, television and the print media. I always said that my job was customer service, and my customers were the outdoor media. I supplied whatever technical information that the outdoor media needed and press releases and images. I also discovered ways to promote Remington and its products through planning hunts and shooting events for the outdoor media. I'd invite members of the outdoor media to go on these hunts and shoots, and we'd use Remington products. Then, they'd get to know Remington and its products. The media would write about the hunt and film it or the event and showcase our products in words, photography and videos. Hopefully, the outdoor consumers would see and read about Remington's products and want to buy the products that Remington made.
"Starting back then and even today, 98 percent of the time, I'd be the only female in camp on those outdoor media hunts. My first few hunts were a little bit overwhelming. Remember I didn't have a deep background of hunting experience, but the outdoor media was very embracing to me. The outdoor media I hunted with all seemed to want me to succeed in this new job. They also were willing to help me and teach me what I didn't know. The people in the outdoor industry really helped train and teach me how to be an outdoor woman and how to be an outdoor professional. Over the last 15 years, I don't believe I've ever met more than four of five people who didn't do everything they could to help me succeed in this industry."
Trouble Shooting Hunting Trips:
"When I told my friends and family about the hunts and trips I went on, they always would say that all I did was hunt. But my job involved far more than that. I had to decide:
* what animals we would hunt on a trip;
* what Remington products we'd take and why;
* what audience we were trying to reach;
* which writers and/or TV producers we would take on the hunt;
* what outfitter we'd use who could outfit our hunt with the greatest chance of success;
* what schedules everyone would fly;
* what rental vehicles we might need;
* what hunting licenses needed to be purchased for the outdoor writers who would be in camp; and
* how to get all the guns, ammunition, promotional materials, and Firearm transfers we needed on the hunt shipped to the outfitter.
"Then I'd get to the airport early to greet the writers and make sure they had transportation. During the hunt, I was responsible for making sure all our guests were taken care of, and I did everything I could to help the outdoor writers get the stories, the photography and the videos they needed when they agreed to come on the hunt with us. I'd help scout and locate game for the outdoor media. Often, I spent hours in the back of a truck. I also modeled for photographers and shot photos for the outdoor writers. But I feel truly blessed that I've been able to hunt all over the United States and in 9 or 10 foreign countries. I've been to places I never could have imagined I'd be able to go to with some of the nicest people that I ever could meet."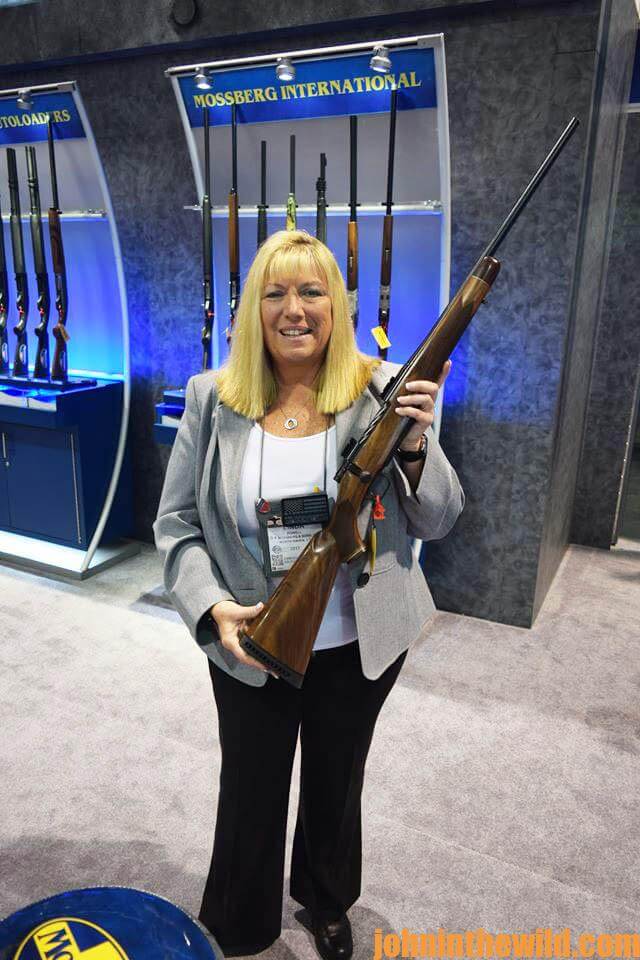 Choosing Outdoor Media for Trips and Justifying My Program:
"I'm often asked how I selected the outdoor media to take on hunts. Sometimes choosing our guests was easy and sometimes not. I tried to include people on magazine staffs, people who shot TV shows and freelance writers. My responsibility to Remington in years past and now to Mossberg was to make sure that my budget to host trips for outdoor media where Remington products or now Mossberg products were used to receive maximum coverage from these hunts. Over the years, I got to know the outdoor media and the types of articles they wrote, and the publications or TV shows that they did. I set-up lists of writers and TV personalities to try to get a good mix of people for my trips and the coverage they'd get with our products – sometimes in years past the trip.
"The industry standard for a feature article in a publication where your product is mentioned and/or shown in photography begins with what's the advertising rate for a page of advertising in that publication. Let's say that a page of advertising in a national magazine costs $10,000, and a writer has written an article about a bear hunt. In the article, he's mentioned the rifle and ammunition he's used, how it's performed, and the size of bear he's taken. If that article runs across five pages, then we can estimate that article's worth $50,000 that the company hasn't had to spend for advertising. The company has received advertising value, because their product(s) have been mentioned and shown in the article at that level. The company has paid for the writer to go on that trip. But over time, we've learned that the information and photos that writers get on a company-sponsored trip may be in other articles, a web upload or a book chapter – a process that continues for years. The TV show that's generated from that trip may not only run one time but several different times, possibly on several various networks. So, the long-reaching effects of what a writer writes about after a company-sponsored trip may be five or ten times as great as the immediate return on the first article he's written from that trip.
"Something I have to do in a board meeting is justify my existence and the reason for having an advertising and promotion department in our company. I used the tracking system that we put in place to demonstrate that every dollar a company spent on entertaining and working with outdoor writers returned at least $14 in unpaid advertising for the company. In other words, over the last 12 months, the money I spent on working with writers generated 14 times the amount of money that Mossberg spent to work with those writers, not including all the articles and TV shows that we didn't identify or the downstream promotion that we get years after a hunt with the media. I don't know any investor who won't be pleased with 14 times the return on every dollar invested.
"When I first came to work in the outdoor industry, I only can remember two or three women who were working in this industry. As far as PR directors for outdoor companies, I didn't know any other woman doing what I did. I know for certain there wasn't any woman going on hunts with the outdoor media regularly like I was. Over the years what I like about my job has changed. However, one of the most-consistent things I've enjoyed about my position is all the people I've met, and the relationships I've had with so many people. I only may see an outdoor-media person once a year, but I've learned that when you share such a deep experience with the outdoor people you meet, it's like no other bond that I know.
"Without question, the thing I've always enjoyed the most about my job is the people I meet, and the time I get to spend with those people. I've been so blessed to be able to see parts of this country and countries outside of the borders of the United States that I never will have been able to see if not for my job in the outdoors. I've had some incredible encounters and experiences with wildlife that have opened my eyes to so many things I've never known. I truly wish that more people will take the time to step outside the boundaries of their backyards and see the wild places of this country and the world. The outdoors gives you an opportunity to see and experience amazing things that go far beyond your imagination."
Encouraging Young Women to Pursue Careers in the Outdoors:
"All that was required for me to have adventures of a lifetime in the outdoors was my willingness to step through a door, even though I didn't know what was behind the door. I'd encourage any young woman to take that step through the door of the unknown and see what they'd find in the outdoor industry. You might not know where that door would lead you to, but today there's so much opportunity for women in the outdoors that wasn't there more than 20-years ago when I became part of the outdoor industry. Today, more women are involved in the outdoor industry than ever before.
"A huge network of outdoor people today encourage and support newcomers to our sport and our profession, and there are women you can go to for advice. That's not to say I haven't gotten great advice from men in the outdoors. I have. However, many women prefer to get to know and bond with other women. Now, the outdoors has those mentors available to you. Our industry today is really embracing women and offering many opportunities for women to play major roles in the outdoor industry. Today, numbers of young women are coming into the industry, and there's plenty of growth and opportunity available for them to grow into larger and better roles and positions in the outdoor industry than ever previously.
"In the future, I hope to see more women in the executive level of companies in the outdoors – CEOs and vice presidents of companies. A little bit of a barrier still exists there, but I'm starting to see more and more women breaking into upper management levels of outdoor companies. Actually today, the number-one growth demographic in the outdoors is women, especially in the hunting and shooting sports. At this writing, the growth and the number of women coming into the shooting and hunting sports is greater than the growth of men coming into these sports."
Tomorrow: Tes Jolly Is an Award-Winning Photographer and Karen Lee Davis Works in Outdoor Communications