If you live in suburbia like I do, less than 15 minutes from metropolitan Birmingham, Alabama, that homes more than 1/2-million folks, you'll often hear reports of big deer spotted within walking distance of your house.
But everyone knows you can't hunt bucks downtown or in your own backyard, or can you? This past year, I've been interviewing and writing a new book about "How to Find and Take Big Buck Deer on Small Properties" that will be published on Kindle as an ebook the middle of October, 2014. I've learned from these folks that you may find a trophy-buck hot spot right in your own backyard or less than 30 minutes from your home where no one else hunts or has permission to hunt.
Use your county map to locate the sanctuaries where big bucks may live to avoid hunting pressure.
These areas can include parks, wooded industrial regions, farms that no one can hunt, state sanctuaries, kids' camps and other lands that don't permit hunting. The conservation officer or game warden in your area often can provide you with some of the best information about big-buck sanctuaries. You need to know where the trophy bucks live now and have lived for a number of years to develop a strategy to take them. As you locate these large sections of land that no one can hunt, use a colored highlighter to mark each sanctuary on your map. Try to pinpoint every possible big-buck hideout in your county. If you do an effective job of researching, you'll identify the large tracts of land in your county where no one can hunt. Target these areas to take your trophy buck. Then once you have the sanctuary sections in your county colored, you can begin the second stage of your research – negotiating.
Get Permission: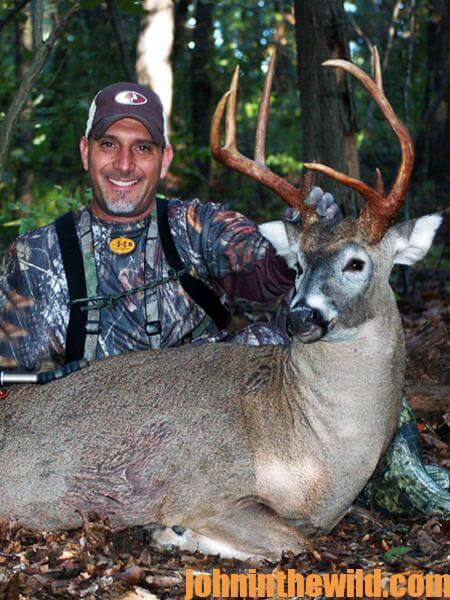 Now that you understand where the big bucks live in your county, you must employ your people skills to gain permission to hunt those bucks. Determine who owns each piece of property that represents a sanctuary in your county (don't forget www.mytopo.com), and find out why the landowner doesn't permit hunting on his land. Often you'll learn that the landowner is worried about shots being fired on his property, a legitimate concern because of his property's proximity to animals, equipment and/or other people. Even if the landowner doesn't permit gun hunting on his property, perhaps you can convince him to allow you to bowhunt there or shoot your crossbow. Since bows make no sound, and bowhunters generally shoot at distances of only 20 to 30 yards, most people never will see or hear a bowhunter on the property. If you …
* promise the landowner that you'll be as inconspicuous as possible entering and leaving his property;
* cover any deer you take with a tarpaulin to keep anyone from seeing you've hunted that property; and
* don't allow anyone else to hunt the property owner's land, you may gain permission to hunt these sanctuaries, although the landowner has turned down other hunters. Generally a landowner will fear that hunters will hound him for permission to hunt his lands if he lets you or anyone else hunt there.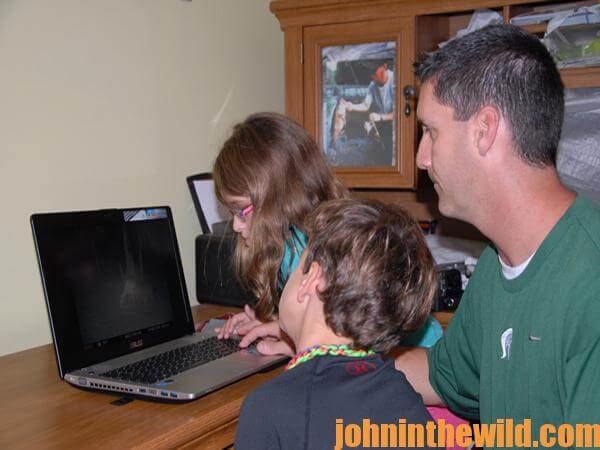 To learn more about deer hunting, you can get John E. Phillips' Kindle eBooks, "How to Hunt Deer Up Close: With Bows, Rifles, Muzzleloaders and Crossbows," "PhD Whitetails: How to Hunt and Take the Smartest Deer on Any Property," "How to Take Monster Bucks," and "How to Hunt Deer Like a Pro," or to prepare venison, get "Deer & Fixings." Click here to get these books.
Share this page with a friend!
About the Author
John Phillips, winner of the 2012 Homer Circle Fishing Award for outstanding fishing writer by the American Sportfishing Association (ASA) and the Professional
Outdoor Media Association (POMA), the 2008 Crossbow Communicator of the year and the 2007 Legendary Communicator chosen for induction into the National Fresh Water Hall of Fame, is a freelance writer (over 6,000 magazine articles for about 100 magazines and several thousand newspaper columns published), magazine editor, photographer for print media as well as industry catalogues (over 25,000 photos published), lecturer, outdoor consultant, marketing consultant, book author and daily internet content provider with an overview of the outdoors. Click here for more information and a list of all the books available from John E. Phillips.