John's Note: February's cool-weather crappie fishing can be highly productive with plenty of fast action and big fish. Or, it may be as slow as pouring maple syrup out of a cold pot on a frosty morning. What makes the difference is where you find the crappie. Let's look at some ideal February crappie situations.
During the cold months, many lakes turn over, which means the coldest water will be on the top, and the warmest water will be on the bottom.

This condition is unlike the summertime when the warmer water is on the top, and the colder water is on the bottom. Because crappie are seeking a comfort zone, often they will be looking for that warmer, deeper water. But usually the slabs prefer some type of cover to hide in and hold on, so they can attack baitfish. To pattern wintertime crappie, anglers must look for cover along the thermocline where crappie can concentrate. In many lakes and rivers, this cover may be on the edges of old creek and river channels and along stump rows where the warmer water is close to the bottom. Remember that during the extreme cold of the winter months, the crappie's body metabolism slows down. The fish won't chase a bait as far as it will in the spring and summer. The crappie angler has to fish his bait slow and deep to get bites.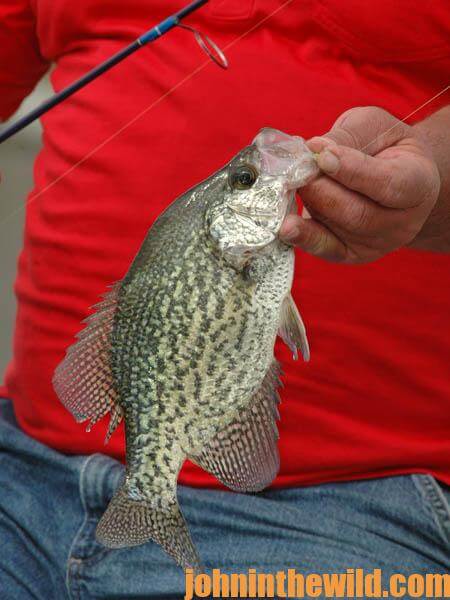 Although trolling usually is not thought to be a slow method of angling, actually it can be as slow as drop-fishing. Many crappie anglers troll for crappie using crappie rigs with two minnows on them along underwater creek and river channels in cool-weather months. Most anglers generally consider trolling a technique for catching a bass or saltwater fish like sailfish and marlin, and in both of these types of trolling, the boat moves forward faster than what is required to troll for crappie. If you watch an effective crappie fisherman trolling, you may not be able to tell that his boat is moving. As one crappie guide says, "The slower you go, the more fish you catch." A more descriptive term for cold-weather crappie trolling may be bumping. "I hit the trolling motor just enough to make the boat move slightly," this same crappier explains. "When the boat comes to a full stop, my fishing partner or I will bump the motor again just to make the boat move forward 1 to 1-1/2-feet. Using this slow-trolling method, we are dragging the minnows right in front of the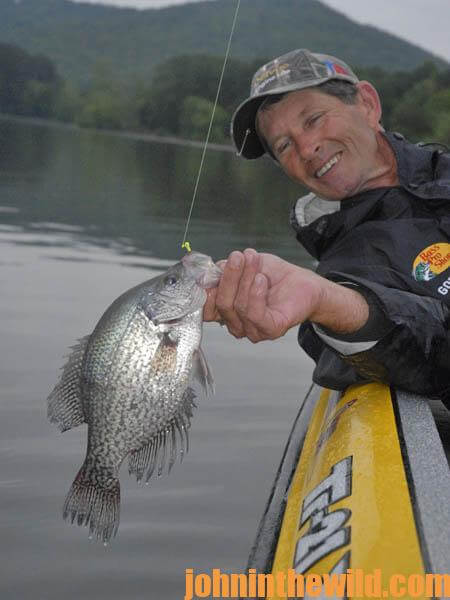 crappie's nose. If the fish is there, it will take the bait. If we catch a fish, we attempt to stay in the same area and troll back and forth with our minnows to take more crappie out of the school." On Lake Purdy near Birmingham, Alabama, wintertime crappie fishermen troll the creek and river channels using jigs and very light line – 2- to 4-pound test. Although these sportsmen move slowly and fish deep, they catch plenty of crappie.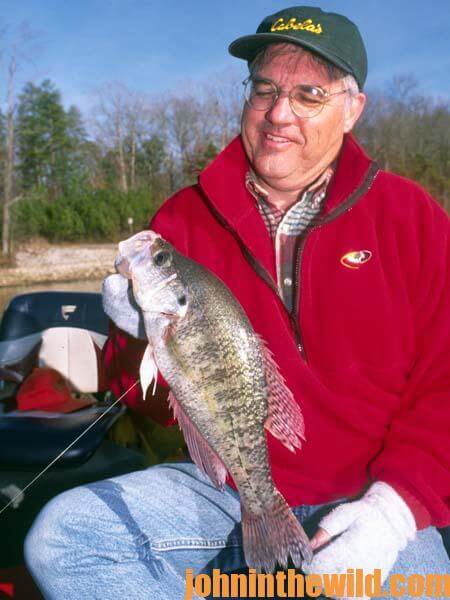 "Crappie: How to Catch Them Spring and Summer" that's now available from Kindle books and contains information on all aspects of fishing for crappie and the best, most-productive tactics from anglers all across the country. Also, you can learn more about crappie fishing from the Reelfoot Lake pros by purchasing the eBook, "Reelfoot Lake: How to Fish for Crappie, Bass, Bluegills and Catfish & Hunt for Ducks" by John E. Phillips. "Click here to get these books."
About the Author
John Phillips, winner of the 2012 Homer Circle Fishing Award for outstanding fishing writer by the American Sportfishing Association (AMA) and the Professional Outdoor Media Association (POMA), the 2008 Crossbow Communicator of the year and the 2007 Legendary Communicator chosen for induction into the National Fresh Water Hall of Fame, is a freelance writer (over 6,000 magazine articles for about 100 magazines and several thousand newspaper columns published), magazine editor, photographer for print media as well as industry catalogues (over 25,000 photos published), lecturer, outdoor consultant, marketing consultant, book author and daily internet content provider with an overview of the outdoors. Click here for more information and a list of all the books available from John E. Phillips.
EXPLORE MORE: you'll love these stories from John too