John's Note: The late Billy Macoy of Lineville, Alabama, was a renowned, relentless turkey hunter. Some of the most interesting turkey hunts I've ever been on were with Macoy.
On the morning Macoy and I were to hunt together, he told me, "I believe we can get a bird down in the swamp.
But we're going to have to get there early." And to get there "early" meant a long walk through muddy terrain at a forced march pace. Fifteen minutes had passed when I heard Billy break the silence with the words, "Let's see if we can't make an ole bird talk." "Hoot, hoot, hoot," Macoy owled. Two turkeys gobbled back in answer. "Let's be sure we've got them located," Macoy said as he owled again. Once more the turkeys answered. "Okay, let's go to the closest one," Macoy suggested. We walked a foot log across a stream and then trotted through a field of palmettos, until we reached another creek about 20-yards wide.
"Hoot, hoot, hoot," Macoy owled once more. This time when the turkey answered Macoy, the bird was only about 75 yards away. "I can try and call him up to the edge of the creek," Macoy offered. However, both of us realized that any time a hunter allows a natural obstruction like a creek to come between him and the turkey, he reduces his odds of taking that bird by 50 – 75%. "Let's get on the same side of the water that the bird is on," I recommended. Macoy smiled in agreement, and we both waded the waist-high slough to get to the other bank. "Listen," Macoy whispered. Then he gave a series of soft yelps. The turkey gobbled.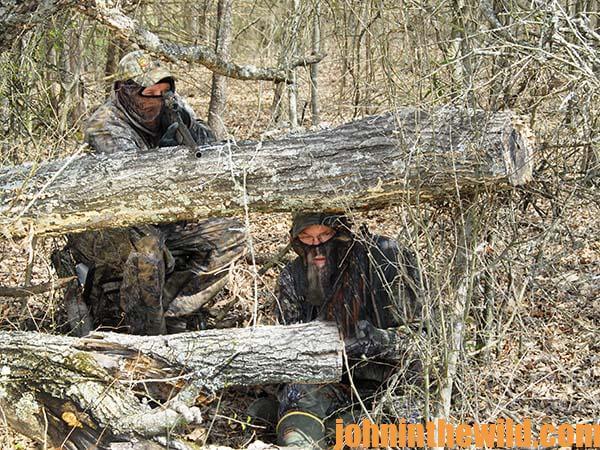 We made the decision to try and take the turkey. "He should come right through those palmettos into that clearing," Macoy explained. "John, you lean against the big tree in front of us. I'll get about 15 yards behind you and do the calling. When you see the bird, you can take him." As we set up, our killing ground was a clean patch of woods about 30 yards directly in front of the tree where I sat. On either side of the opening were palmettos creating a natural blind. All we had to do was call the turkey into the opening and take him.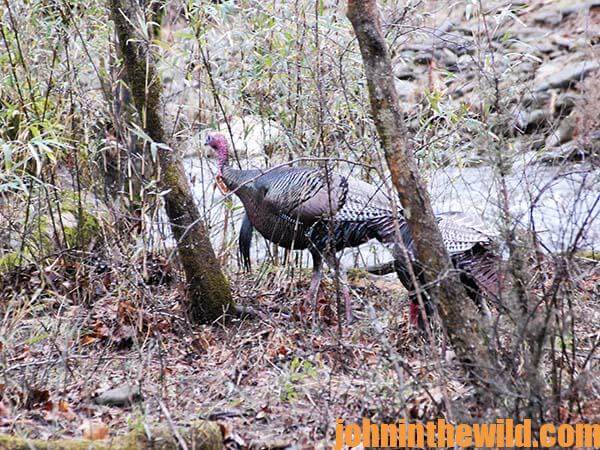 To get John E. Phillips Kindle book "Turkey Hunting Tactics," click here.
About the Author
John Phillips, winner of the 2012 Homer Circle Fishing Award for outstanding fishing writer by the American Sportfishing Association (AMA) and the Professional Outdoor Media Association (POMA), the 2008 Crossbow Communicator of the year and the 2007 Legendary Communicator chosen for induction into the National Fresh Water Hall of Fame, is a freelance writer (over 6,000 magazine articles for about 100 magazines and several thousand newspaper columns published), magazine editor, photographer for print media as well as industry catalogues (over 25,000 photos published), lecturer, outdoor consultant, marketing consultant, book author and daily internet content provider with an overview of the outdoors.
EXPLORE MORE: you'll love these stories from John too