Editor's Note: Hunters today lease land to deer hunt in ever-increasing numbers. With a large number of deer hunters requiring better hunting opportunities for bigger and older-age-class bucks, most of them realize that to obtain these goals they must lease land, institute some form of deer-management program and possibly begin some type of feeding program for the deer. Here's what to look for and consider if you want to join a lease or lease the land yourself to have the perfect deer-hunting lease.
How to Find a Productive Deer Lease:
If you'll follow these guidelines, you'll have the most success in locating the most-productive land for the best deer lease. First, consult your state's Department of Conservation and Natural Resources or a comparable agency. Find out what three to five counties in the state produce the most and the biggest bucks. Generally these counties have the least amount of land to lease, and the leases will cost more there than those in other sections of the state.
Ask for the names of three counties in the second tier in both numbers and quality of bucks. These counties probably have more and less-expensive land to lease. Call the state's wildlife biologist. Ask him:
* where you'll find the deer density in each county the greatest;
* what areas have the most trophy bucks harvested; and
* whether any landowners have land to lease.
Next, contact the conservation-enforcement officer in the counties where you're considering leasing land. Inquire if he knows of any land available for leasing, or a landowner who plans to terminate a lease. Ask about trouble spots where the most hunting violations occur in those countries. Also talk to the conservation officer about where you can locate quality land in his county that no one ever has leased and which landowners you can contact. Perhaps these landowners have had problems with hunters in the past. If you can get to know these landowners, offer to solve some of their problems, and prove to them you're worthy of their trust. Then they may lease land to you.
Learn of the availability of any corporate land owned by utility, timber or steel companies no one has leased. Some corporations may consider closing their lands to public hunting to lease it to responsible individuals who will improve the amount of game on the land and the access to the land. Also check with colleges and universities in regions you want to hunt to determine if they have land you can lease. Many universities have property willed to them by alumni. No one else may have approached them about leasing that land. You can give the college the opportunity to realize a profit from otherwise underutilized land. Too, go to the county courthouse, and study land ownership maps to pinpoint overlooked pieces of property you may lease. Oftentimes, you'll locate quality hunting land held by estates owned by absentee landowners. By contacting the heirs to the land, you may lease overlooked hunting lands.
How Much Land You Need for a Quality Deer Lease: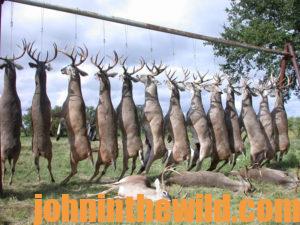 The amount of land you lease not only fixes the price you'll have to pay but also determines the number of bucks you'll harvest each season. Typically, the more land you lease, the better the hunting and the closer you'll come to having a perfect lease – but not always. To find your perfect deer lease at a low price, search for little plots of land no one else will consider leasing. In most sections of the country, a deer lease will consist of 100 acres or more. However, you may discover productive deer hunting on as little as 40 to 60 acres. These recommendations will help you determine the amount of land you need for a deer lease.
* Learn how much hunting pressure exists on the property around the land you lease. The less hunting pressure present, the more potential even a small lease has of producing numbers of deer for you and your friends.
* Determine whether or not the region homes a large deer population, since the number of deer in a surrounding area directly relates to how many deer you can expect to take from a small lease.
* Pinpoint where on the small acreage the animals have thick cover to bed down and hide in as well as where food such as browse and acorns naturally occurs. Many hunters have found that often a very-small parcel of land situated in the middle of ideal hunting habitat with very-little hunting pressure around it can produce plenty of deer each season for one or two people.
If you're considering a larger lease, then more than likely, you'll want to have several other members on your lease. Ask yourself these additional questions.
* Does the land have old fields or woods openings for the planting of green fields?
* Does the region have a reputation for carrying large numbers of deer or numbers of big bucks?
* Can you learn the hunting practices of the surrounding landowners?
* Can you protect the land from poachers? The answer to this question lets you know whether the property will have a lease value of substantially less and if you will harvest many deer from that land.
What You Will Pay to Lease the Land:
The conservation officer in the county where you plan to lease land can tell you the price of good deer-hunting land there. However, several factors that you need to consider help determine the price of leasing land.
* How much did the previous lessee pay and why?
* How many bucks and how many does have hunters taken off the land each of the previous 3 years, and how have previous lessees treated the property's wildlife?
* How much can you improve and increase habitat for deer, and what openings exist where you can plant green fields?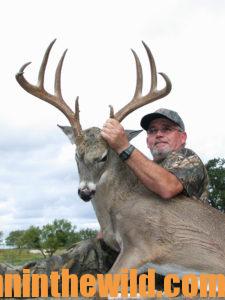 * What type of road system does the property have?
* What rights will you get to hunt deer, turkey, bear, small game and game birds if you lease the land?
* How much protection will the landowner offer to keep poachers off your lease, or, will the landowner allow you to stop the poaching?
* How long can you lease the property for, with a long-term lease more expensive than a short-term lease?
* What type of shelter does the property have? Can you build a clubhouse on it, or put trailers, tents or campers there?
* What access does the land have to power and water?
* Have various people held the property for only a year at a time, or has the same person leased the property for several years?
* How many people will the landowner allow to join your lease, and how many people will you need to join your lease to pay the bills?
How Much You Need to Charge Other People to Belong to a Lease:
When leasing a large block of land, more than likely your perfect lease or hunting club will have several members. To determine the price to charge each member, add together the price of the lease, the cost of planting and managing food plots, an estimation of any utilities used on the lease, the cost of maintaining roads and a 30-percent additional charge for unexpected expenses due to problems caused by hurricanes, tornados, earthquakes or flood damage. If the club or lease doesn't need this 30-percent charge, the club can use the monies to help reduce the dues for the following year.
How to Govern the Lease to Ensure It's Perfect: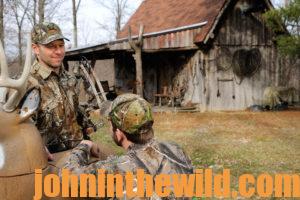 The very-worst system of governing a hunting lease is a democracy. When too-many people make decisions, often everyone becomes dissatisfied. Hunting clubs or leases based on democracies rarely last more than a year or two. However, I've belonged to several leases and hunting clubs run by benevolent dictators that have continued for several generations. I strongly recommend the benevolent-dictator system of governing a lease, if you consider leasing land for hunting and taking in members to help pay for the lease.
A productive hunting lease can provide the best opportunity to bag the most and the biggest bucks for many outdoorsmen. I have spent some of the most enjoyable hours of my life hunting on private leases and fellowshipping with the members of the lease. As more and more sportsmen attempt to find better hunting lands and more quality animals to hunt, they will lease more property. Then all of us will find less public hunting available.
If you don't belong to a lease now, consider these factors for either developing a perfect lease or joining a lease and helping to make it perfect.
How to Find Hunting Lands to Lease or Buy:
You can Google "hunting lands for lease," and also contact:
Base Camp Leasing
(866) 309-1507
Forest Landowners Association
(404) 325-2954
Hunting Lease Network (Affiliated with QDMA)
(800) 346-2650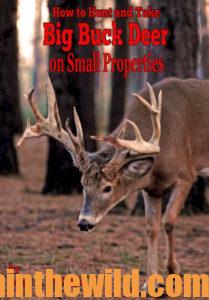 Mossy Oak Properties
(866) 667-2289
(Various phone numbers for different offices across the U.S.)
To learn more about deer hunting, check out John E. Phillips' book, "How to Hunt and Take Big Buck Deer on Small Properties," available in Kindle, print and Audible versions at http://amzn.to/1vIcj4m