Editor's Note: The fastest-growing segment of the outdoors industry is women. In the last 25 years, there have been numerous women who have blazed the trails for careers in the out of doors. Last week and this week, I'm highlighting 14 of these inspiring ladies from my newest book, "Outdoor Women's Hall of Fame – Premier Edition," available at http://amzn.to/2AlVYJE . They are living their dreams as outdoor professionals. 
Marsha Schearer of Belt, Montana, has hunted most of the United States, as well as Canada, South Africa, the Arctic Circle, Mexico, Alaska and Hawaii and has taken turkeys, deer, bear, elk, moose, zebra, kudu and antelope. She co-hosts "Shoot Straight TV" www.shootstraightTV.com) with her husband Chad. Marsha has been a camp jack, run the business side of their outfitting business, guided hunters for 18 years and does the cooking segment of the TV show. Marsha and Chad were one of the first married couples to advocate and to promote taking their family on hunting trips to show the family side of the outdoors to the TV viewing audience.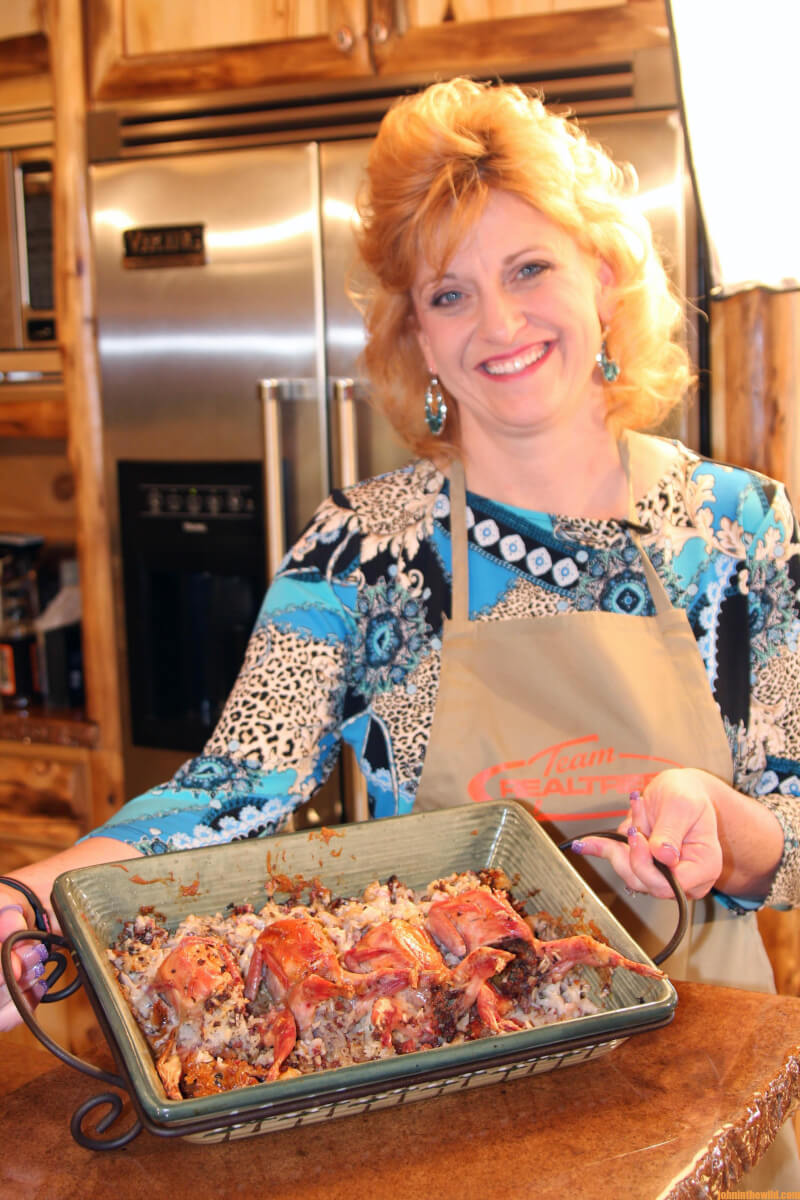 How Marsha Scherer Began Her Outdoor Career:
The only hunting I did before I met Chad Schearer was hunting for a husband, and now I hunt with him. My dad didn't hunt, but both of my grandfathers hunted. So, I was familiar with hunting. I knew that my grandfathers both loved to go into the outdoors, and when they came home, they brought food for the table. I never really had a desire to hunt. When I met Chad Schearer, he had been a hunter all of his life. We married in August, and I moved into a hunting camp in September. The first year I was a camp jack (cooking, cleaning and maintaining the camp). I also applied for licenses and ran the business side of Chad's outfitting business. The following year I got my guide's license, because I wanted to follow my husband and do what he did. When I started working alongside Chad, we tripled our business.
Before we got married, I already knew that hunting was a major part of Chad's life. As we drove back to Montana after our honeymoon, we stopped at times for Chad to do hunting seminars at retail stores until we arrived at our home. I learned how to blow an elk call driving from Tennessee (my home state) to Montana – an 1,800-mile drive. So, instead of wasting that time, I learned to call an elk. Since that early start, I've been guiding for 18 years. After some of our clients went out with me and saw that I could find elk and mule deer and get them in close enough to harvest the animals, they chose me to be their guide instead of Chad. Chad and I still have our guides' licenses and outfitters' licenses. But now, instead of guiding for the public, we guide outdoor writers and special clients for our sponsors.
I always had done everything I could to support Chad, but trying to look into the future and seeing Chad and I working together on a TV show never even crossed my mind. Chad started co-hosting a TV show, and one of the sponsors came to Chad and said, "Would you like to start your own television show?" Chad told him, "Let me think about that." He came home, and he and I discussed it. Chad realized that if he started his own TV show he'd be gone a lot. So, he proposed the idea of doing the show with his wife and children. That way, we could all be together, and Chad wouldn't be an absentee dad. We're currently in the middle of our 10th season with "Shoot Straight TV" on the Pursuit Channel, CBS in the western states and several digital TV channels like the "Hunt Channel," Roku and others. When we first started doing "Shoot Straight TV," our son Wyatt was 4-years old and Walker was 5.
How the Shearer Family Works Together:
I'm often asked, "What's life been like with you and Chad traveling and having Walker and Wyatt with you?" I always smile and say, "Our life's been very interesting." I not only have stepped into the world of being a co-host of our TV show. I've also been the kid wrangler, school teacher and mother, because we've traveled and been on the road so much. We've traveled in a truck when we can drive to locations. When we can't drive, we fly. The boys have grown-up on the road with us. They're now 15- and 16-years old, and they still love doing the TV show as much today as they did when we first started.
Our sons are featured on our TV show and have taken several species of deer, hogs and alligators. Walker also has taken a zebra and an impala in Africa, and Wyatt a warthog and an impala. They've both taken elk. Wyatt has shot a moose, and Walker has shot a mountain goat in the Yukon. They've both taken bears. Wyatt took his Grand Slam of turkeys when he was 10-years old, and he actually completed his Grand Slam before his daddy did. The boys are learning the TV business also. Walker has learned to do a lot of the rough editing of the footage we shoot, and he helps me with the graphics and computer work. Both Walker and Wyatt run cameras for us, and they have both run cameras for other hunters.
What Are the Other Schearer Businesses:
We also have another business called Schearer Ministries (www.shootstraighttv.com/schearer-ministries). We speak at wild-game dinners and family nights at churches across the country. We  promote the importance of family and taking the family outdoors. We promote hunting ethics and women in the outdoors between hunting seasons.
Another business we have is entertaining clients and outdoor writers for the sponsors of our TV shows through our outfitting business. I'm often asked, "Marsha, how do you keep all those businesses running, teach your children their academics and co-host a TV show?" I usually answer, "I have to plan ahead and stay well-organized." As much as I plan ahead and try to stay organized, I've learned that I still have to be flexible. We never know what's going to happen next, or what's going to change.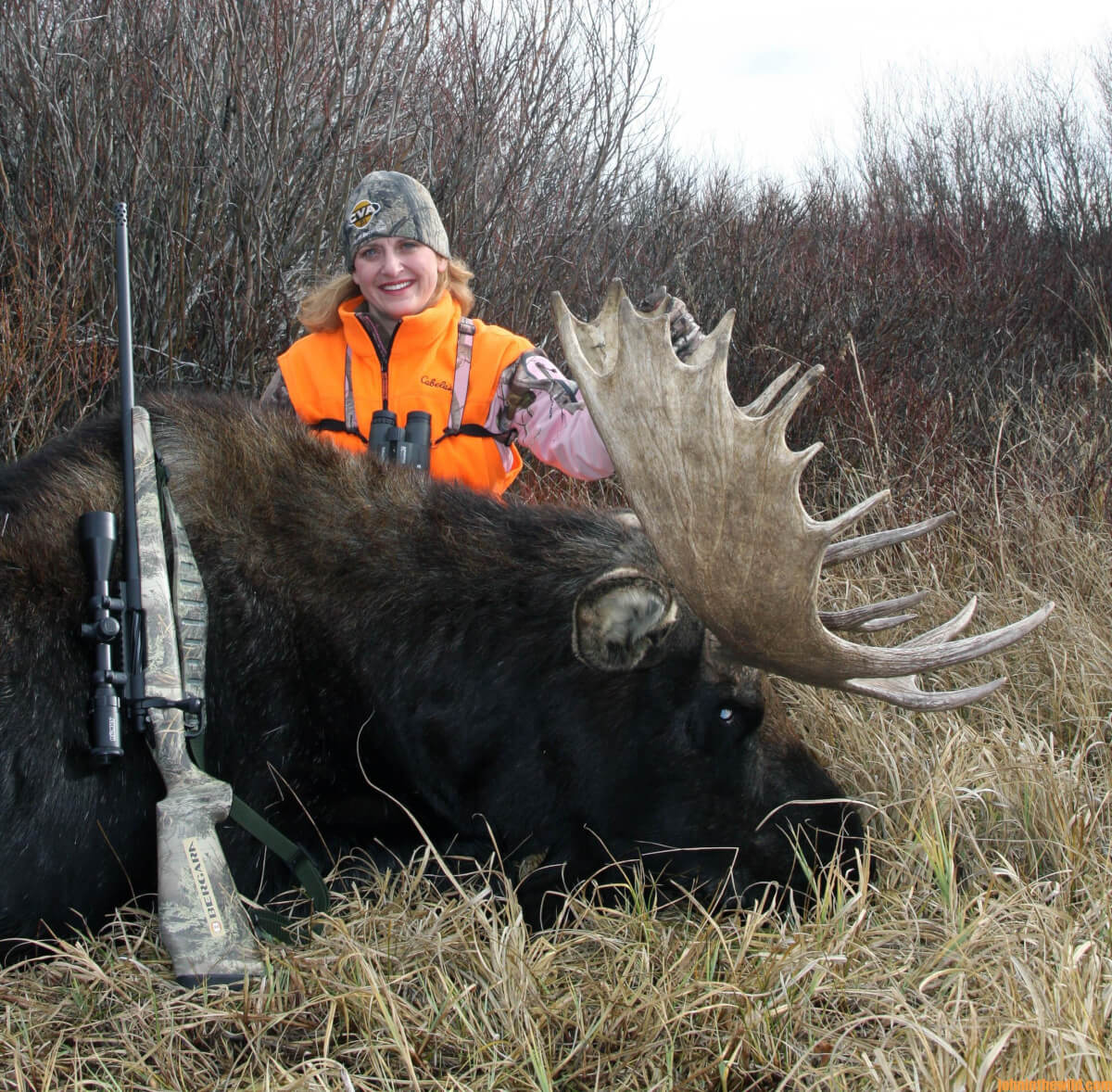 What the Future Holds for the Schearers:
We want to continue to do everything we can together as a family, but we know that our sons are growing up. We hope we have a few more years with them at home until we see what direction they want to go, or what they may want to do. If I look into the future, I guess what we want to do is to keep on hunting and fishing together and enjoying God's great outdoors as long as we can. We plan to keep on filming television. I plan to keep on cooking, and I plan to keep doing my Recipes from the Field segment on the show. We want to continue to work with all the great sponsors we have on the show. We want to travel and speak where we have opportunities. We want to continue to share our love of the outdoors and the Gospel and the faith of what we have with others. We have a plan for our future, but we're open to whatever may happen or change, as we keep moving forward. We feel very blessed that some of our sponsors have stayed with us for the entire 10 years we've had the show.
Where Are Women Going in the Outdoors:
When women ask me, "How did you get into the outdoors?' I just tell them to go out and experience it. When I was speaking at Cabela's, I had a lady ask, "Aren't you afraid when you go hunting bears?" I said, "No, ma'am. The first time I went I tried to look, listen and learn, and now I really enjoy hunting bears." I share with the ladies the different hunting opportunities that I've had.
I received an email one time from a lady who said, "I have three boys and a husband who enjoy hunting together. I'm never going to have any more children, and I want to be part of hunting with my family. How do I do that?" I gave her a few tips and told her, "Just try it. Go with them, and sit in the woods for a few hours. Start hunting during turkey season. The weather's not extremely cold then, and you only hunt for a short amount of time."
Last year that same lady emailed me a picture with the first turkey she ever had taken. Then she sent me a picture of her first deer. She was sitting in a blind with her son, and they hunted together. She told me, "Hunting is never something I would have thought of doing. Now I can't imagine not having the memories that I've made with my boys and my husband when we've gone hunting together." For me, those kinds of notes and letters are really rewarding. To know that I not only have introduced a lady to the outdoors, but I've helped to provide memory-making experiences for her and her family has been very special.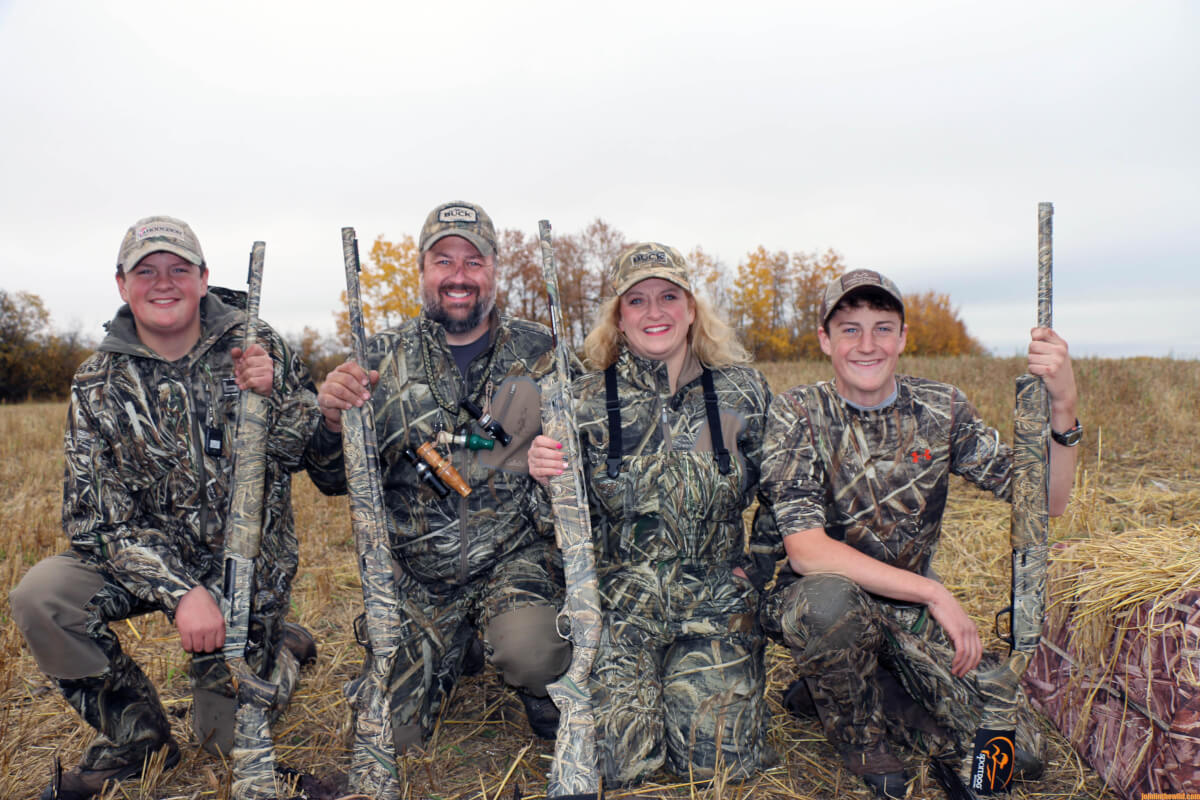 A lot of women haven't seen the changes that have happened in the outdoors from when I first started working in this industry. Today there are clothing, boots, guns and equipment designed and made for women to make us all more comfortable and more successful when hunting. Women have made a dramatic increase in becoming part of the outdoors. Last year, the fastest-growing segment of people coming into the outdoors was women. Women have discovered that hunting and outdoor pursuits are not just sports for men. Women have learned how to take care of the nutritious meat they harvest in the outdoors, and how to prepare it to make it tasty for their families. The outdoor industry is making a big push to teach more women more outdoor skills and create products designed specifically for women in the outdoors.
With the large number of single-mom families now, these single-moms want to participate in activities in which they can involve their children. Many women have become more open-minded and receptive to taking their youngsters into the outdoors and learning hunting skills with their children. More and more women are on outdoor TV shows and online, and there's a much-bigger support group for women than ever previously. That's the reason our numbers are growing. If any women are interested in learning how they can become part of all that's outdoors, come to our webpage at www.shootstrighttv.com. If they have any questions and concerns, they can email me through our website.
Tomorrow: Taylor Drury Grows Up to Become an Outdoor Pro