Editor's Note: At first glance, you don't expect an attractive, 5'2" lady to be an elk outfitter and guide who not only can find, call in a bull elk, field dress the animal, pack out the meat and take care of the horses, the humans and the animals in the high mountains of southwest Colorado. But Mia Anstine of Pagosa Springs, Colorado, also is a writer, photographer, mother and wife. According to Mia, "I've hunted elk as far back as I could remember. I'd tag along with my dad when he hunted elk. I've been hunting elk as an adult for the last 22 years. I started my guiding career about 12-years ago and guide mainly for Wolf Creek Outfitters (https://www.gohunt.com/outfitter/wolf-creek-outfitters-inc), a few non-profit organizations and some landowners in my area. I'm also a licensed outfitter. Wolf Creek Outfitters hunts in southwest Colorado, all on private property."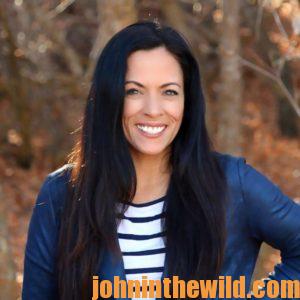 I was a single mom, and I'd been hunting on my own for some years. A friend of mine insisted that I meet this certain man because she wasn't happy that I was single. She told me, "You need a man in your life." I had been divorced a few years earlier, and I had a good job and made a good living, so I didn't need a man to support me. She finally tricked me into meeting Hank, who later became my husband. Hank was an outfitter and owned Wolf Creek Outfitters. My friend said, "You need to meet Hank because you like to hunt, and he does too." I told my friend, "I don't need a man to take me hunting; I can go hunting by myself." She said, "Well, he has horses, and we're going to go on a horseback ride." I said, "My family has horses, so I don't need to marry a man who has a horse. I don't need an outfitter to take me hunting on his horses." She finally tricked me into meeting Hank, and we've been together ever since then.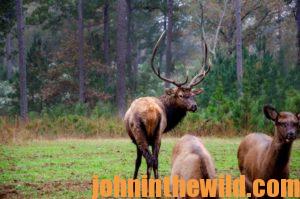 A couple of Hanks' guides didn't show-up one hunting season, and he asked me if I could help him out. I told Hank, "I don't know how to guide – but I know how to hunt." He said, "That's okay. Just make sure your clients are safe and take them to the areas I've picked out for you to hunt." That's how and why I started guiding.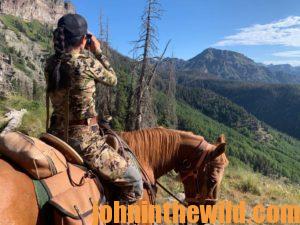 I started writing about my experiences I'd had in the woods. My grandpa lived in San Diego, California, and was retired and didn't have much to do. When we began writing each other, I told him I wouldn't be available on certain days because I'd be guiding and wouldn't be able to call him. After each day of hunting when we got back to the cabin, I'd go to the corner of the cabin, type up what had happened that day and mail it to my Grandpa Charley, who was excited to not only know about my hunting experiences but what I did as a guide. When hunters saw me typing on my computer, they'd ask what I was doing. I'd explain I was typing up a story from the hunt that day to send to my grandpa. They asked if I would send them copies too. So, I began emailing stories to the hunters I'd met. Finally, there were too-many hunters to send individual copies of my stories. I created a blog for them and also wrote gear reviews. The guiding and the writing both started at about the same time. My blog is https://Miaanstine.com, and I write about four to eight blogs a month.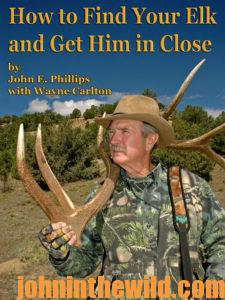 To learn more about elk hunting, check out John E. Phillips' book, "How to Find Your Elk and Get Him in Close," available in Kindle, print and Audible versions at http://amzn.to/17ENNqK.  You may have to copy and paste this click into your browser. (When you click on this book, notice on the left where Amazon allows you to read 10% of the book for free. You also can listen to 10% of the book for free).
John E. Phillips has published several more books this fall and winter of 2020 you'll enjoy.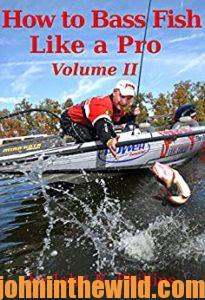 1) "How to Bass Fish Like a Pro, Volume II" – available in Kindle and print at https://www.amazon.com/gp/product/B08LBD7M4G/ref=dbs_a_def_rwt_hsch_vapi_taft_p5_i2
In "How to Bass Fish Like a Pro, Volume II," you'll learn tips and tactics from 21+ Bassmaster Classic winners, two Major League Fishing champions and 20+ Bassmaster Anglers of the Year about some of the dramatic changes in bass fishing. 
2) "PhD Gobblers: How to Hunt the Smartest Turkeys in the World, Revised Edition" – available in Kindle, Print and Audible at https://www.amazon.com/gp/product/B083V83RLG/ref=dbs_a_def_rwt_hsch_vapi_taft_p4_i8
Turkeys that have earned their PhDs in the turkey-hunting wars know more about hunter-dodging than most hunters know about turkey hunting. These turkeys have built such a huge database on humans they've earned their PhDs.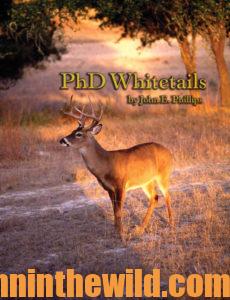 3) "PhD Whitetails" – available in Kindle and Print and soon to be in Audible at https://www.amazon.com/gp/product/1979793387/ref=dbs_a_def_rwt_hsch_vapi_taft_p7_i3
To become a "PhD Whitetail," a whitetail deer has to have gone to school on hunters. He knows when to move, where to move, and how to move to avoid detection. The professional hunters in this book have spent their lifetimes finding these bucks with doctorates.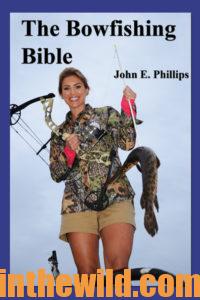 4) "The Bowfishing Bible" – available in Kindle, Print and Audible at 
https://www.amazon.com/gp/product/B01D566HM0/ref=dbs_a_def_rwt_hsch_vapi_taft_p4_i1
This book doesn't promise salvation or a ticket to heaven, but it does give you much of the information you need to be a happy, successful, productive and winning bowfisherman.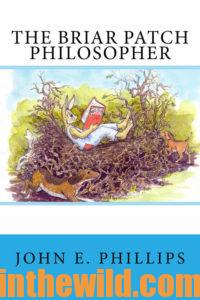 5) "The Briar Patch Philosopher" – available in Kindle, Print and Audible at https://www.amazon.com/gp/product/B00MX0ZODI/ref=dbs_a_def_rwt_hsch_vapi_taft_p5_i4
Some of the reviews for this book include statements like, "I find myself looking through these wonderful thoughts about life, courage, love, children and God. This collection of sayings are very useful in helping me control my emotions. Some of my favorites include:
"Feelings change, Truth remains."
"Embrace fear, because it's an excellent motivator."
"Life is a race. The beginning, we can't control, and the end can't be determined. But how well we run in the middle is all that counts. "
Tomorrow: What People Think about Mia Anstine Being a Woman Elk Guide