John's Note: Carl Lowrance of Claremore, Oklahoma, always had been a businessman since graduating from high school in 1935 when he started his own produce hauling business. Later after being a flight instructor in WWII, he started a banana distribution business and raised 40,000 quail per year for Ralston Purina. Long an avid fisherman, Lowrance and his son Darrell also loved to skin dive in inland lakes, which gave them a vast knowledge of fish – but not how to locate them from surface. From his experiences in WWII, Carl Lowrance knew about sonar and hoped to adapt these bulky and fairly-primitive units – the transducers were 4-8 feet long – to locate fish. He then used newly-developed transistor technology and with Darrell, a math and physics major in college, reduced the size of the sonar unit and the pulse length to 1 foot – small enough to identify a fish. The Lowrances produced their first unit in 1956 and named it the Fish Lo-K-Tor, revolutionizing the sport of fishing.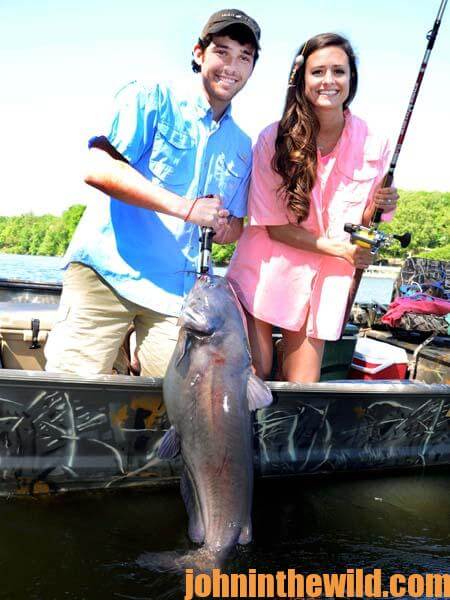 Although Carl Lowrance primarily searched for his cats in the middle of a lake, one area where he usually found Mr. Whiskers holding was on the side of a lake the wind had been blowing into for 2 – 3 days. "If you can locate a bay or a cove on that side of the lake, then shad will be in those coves most likely," Lowrance explained. "The catfish will be right under them. Oftentimes the mouths of these coves will be where fish are holding. However, if the wind changes during the night, sometimes the fish will leave the coves and move back to the center of the lake."
To insure that Lowrance caught catfish rather than white bass, he baited with water dogs – salamanders called mud puppies. "For some reason the white bass just don't seem to want to take the salamanders as readily as the catfish do," Lowrance reported. "Since I'd rather catch catfish anyway, I preferred to bait with the salamanders. I researched the salamanders for years and had found them to be the best bait for cats." Through the years I found on big, manmade lakes that Carl Lowrance's depth finder and jug fishing techniques were hard to beat.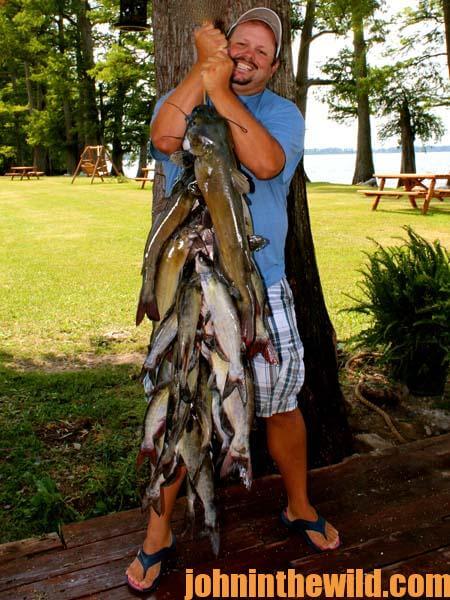 Mud puppies make noises – some people think their squeaks sound like a dog's bark. You can find them on the bottoms of lakes, ponds, rivers and streams – never leaving the water – and they can be larger than 16-inches long. Lowrance believed in the value of salamanders so much for catching catfish and their value in medical research (their retinas are similar to human retinas but are larger) that he even operated a salamander farm after 1975.
To get "13 Freshwater Fish Recipes You Can't Live Without," "Catfish Like a Pro," "The Best Wild Game & Seafood Cookbook Ever: 350 Southern Recipes for Deer, Turkey, Fish, Seafood, Small Game and Birds," click here. You can also get "The Catfish Catcher's Cookbook" for free here.
Next: Fishing Small Streams for Catfish