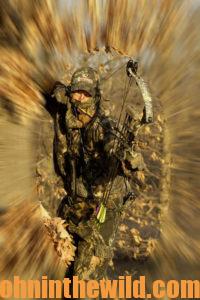 Editor's Note: Since the days of Robin Hood and William Tell, hundreds of years have passed, millions of deer have been hunted, and thousands of hours have been invested in bowhunting technology. Archers today may feel a kinship to a particular kind of bow that's been developed through the years, with their equipment reflecting their bowhunting heritage. The bowhunter is not simply a hunter, but is a stylist who matches his bow to his style of hunting, to his philosophies and beliefs of what bowhunting should be, and to what he feels is the best way for him personally to take deer. Bowhunting has become so diversified as a sport, that today the archer has many different options as to the kind and style of bow he'll select, and the way he'll hunt. What kind of bow is best for you, and what type of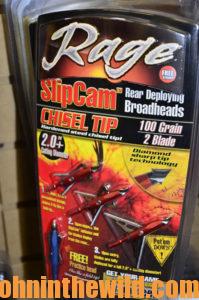 hunting will most satisfy you? This week, we'll look at several different kinds of bows, their advantages and disadvantages, the styles of hunting they represent, and the types of archers who choose them.
The Broadhead:
Many bowhunters think the beginner doesn't need to worry about broadheads when he's just learning how to shoot a bow. However, there are some sportsmen who want to buy all their bowhunting equipment at one time. There are so many broadheads from which to choose that the beginner can get frustrated and confused trying to decide what he wants. If you're shooting a 55-pound bow or less, you may not want to buy a broadhead that weighs more than 125 grains. Broadheads come in all types of designs.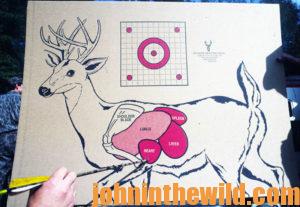 The Release:
Unless a beginner has made up his mind that he wants to shoot with a mechanical release, many hunters don't suggest using one. But a tab is good for novice bowhunters, because the tab is easy to use and fits on the second finger of the shooting hand, tight enough that it stays in place, making it harder to lose than when using a mechanical release.
The Forearm Guard:
Probably one-third of the people who shoot archery use an arm guard. The other two-thirds don't require arm guards, because their arms are naturally slightly bent when holding a bow. Although two thirds of archers won't need arm guards, for the beginner, most bowmen recommend using one. If the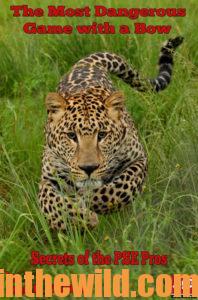 bow string is released and hits his or her arm, the string can cause a bad bruise, and more than likely he'll be thinking about that string hitting his arm more than concentrating on the target. Since some shooting problems can be created that may require years to correct, until the novice can determine whether or not he needs an arm guard, he should start off wearing one. Interestingly enough, about 90+ percent of the women who shoot archery shoot with arm guards, because for some reason their arms seem to be straighter than men's.
To learn more about bowhunting, check out John E. Phillips' book, "The Most Dangerous Game with a Bow" available in Kindle and print versions at http://amzn.to/164UQpN