Editor's Note: Pat Reeve and his wife, Nicole, are the hosts of "Driven" TV on the Outdoor Channel (https://www.drivenhunter.com/) and hunt and film all over the world. Pat and Nicole's love of turkeys goes all the way back to their childhoods. And after college, Pat caught wild turkeys, boxed them up, drove them to their new locations, released them and now hunts them. Pat Reeve explains, "The first paycheck I ever received in college was from the National Wild Turkey Federation (NWTF), that's been so instrumental in the wild turkey's recovery and growth across the U.S." Since beginning the reintroduction of 29 turkeys in Minnesota in 1973, wild turkeys today inhabit the southern half of the state with a population of 70,000.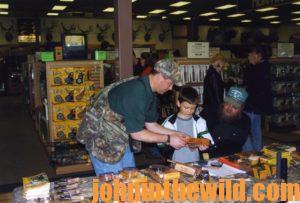 I went to college with the intentions of becoming a game warden. I majored in criminal justice with a minor in wildlife. But when I got out of college, no money or positions were available for new game wardens. At that time, the Minnesota DNR was involved in a turkey restocking program, and some of the funding was coming from the NWTF.
While I was still in college, I would skip the winter semester to work for the DNR. I trapped, boxed, relocated and released wild turkeys. Back then, we were trapping some of the turkeys that were still left on the Iowa/Minnesota border. I was carrying turkeys to the eastern part of the state and releasing them. Back then that was the only place in the state that had a sustainable population of wild turkeys. In that section of the state, the turkeys that were available were eastern wild turkeys. In the late 1800s and 1900s, Minnesota had a population of Merriam's turkeys, and the first stocking of wild turkeys was Merriam's. However, they died-off and didn't seem to do as well as the eastern gobblers. Today, we have turkeys all over Minnesota. Turkey restocking in Minnesota has been a true conservation program. Once again, it has enabled outdoorsmen to hunt the wild turkey.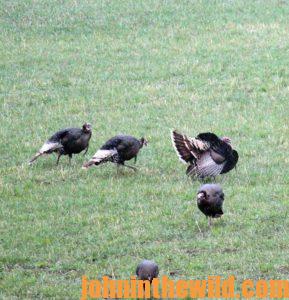 Because I was involved in the restocking of Minnesota's turkeys while I was in college, I learned that I might have an opportunity to do what I loved – being in the outdoors, working with wildlife and hunting and actually get paid for living the life of my dreams. Two things happened at the same time when I got out of college and applied for a game warden position. Affirmative action programs were being implemented all over the country, and women and minorities were the people being hired first in governmental agencies, including the DNR. At the same time, the DNR was having a difficult time funding its programs. So, I had two strikes against me getting a job as a game warden in Minnesota, before I ever turned in an application.
Since I couldn't get my dream job of becoming a game warden, I knew I still wanted to work in the outdoors. I got a job as a whitetail-and-turkey hunting guide for Bluff Country Outfitters in Buffalo County, Wisconsin. I guided turkey hunters and deer hunters and made a living in the outdoors. Because we had TV hosts filming shows that we guided, I met more and more videographers and started being a freelance professional outdoor videographer. Eventually, I took a fulltime job working for Hunters Specialties. After learning how to trap turkeys, I had a real passion to hunt turkeys – especially all over the United States. During that time, I took three Grand Slams – one with my bow and two with my shotgun. I met turkey hunters from all over the U. S. and many of them invited me to come and hunt with them.
Besides filming hunts for Hunters Specialties, I also hosted some of the shows and was in front of the camera. But one of the real advantages that I had when I was working with Hunters Specialties was I got to film side-by-side with some of the greatest turkey hunters in America – like Eddie Salter, Matt Morrett, Rick White and Alex Rutledge. I picked up numbers of tips and tactics about hunting turkeys from those guys.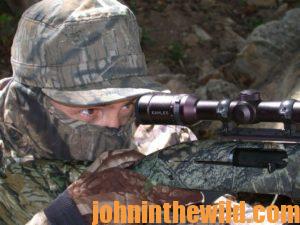 Because I've seen the work that has been done by the NWTF in helping to provide more turkeys for all of us to hunt, I strongly recommend that you join NWTF (http://www.nwtf.org) to learn more about turkey hunting from the information the organization has available.
To learn more about turkey hunting, check out John E. Phillips's latest Audible book, "PhD Gobblers: How to Hunt the Smartest Turkeys in the World," Revised Edition at https://www.amazon.com/PhD-Gobblers-Smartest-Turkeys-World-ebook/dp/B083V83RLG, and available in Kindle, print and Audible. You may have to cut and paste this link into your browser. (When you click on this book, notice on the left where Amazon says you can read 10% of this book for free and hear 10% for free).
Tomorrow: Pat Reeve Loves Hunting Minnesota Gobblers
EXPLORE MORE: you'll love these stories from John too