Editor's Note: After seeing thousands of new product items, this past year in 2017, I've selected some of the most beneficial and most interesting with the best price points. This week you'll find camping and emergency gear, boots, raingear, vocations you can learn from home, electronics, food-preparation aids, knives, lights and transportation to name a few.
Education:
 1) The American Gunsmithing Institute – If you're looking for a career you can do from home, try gunsmithing. The American Gunsmithing Institute teaches individuals how to be a gunsmith – either parttime or fulltime or as a retirement income. The courses are taught both online and offline, and the program is certified as a distance study. You also can purchase courses on machining, welding, plumbing, electrical, carpentry, masonry and locksmithing to learn step-by-step how different aspects of these trades work and see the various parts of the craft performed by instructors on videos. www.americangunsmith.com and www.americangunsmithing.net. To learn about the other trades mentioned, go to www.atitradeschools.com. Also available for free downloading is the book, "Accelerated Training – the College Myth" at www.collegemyth.com.
Electronics: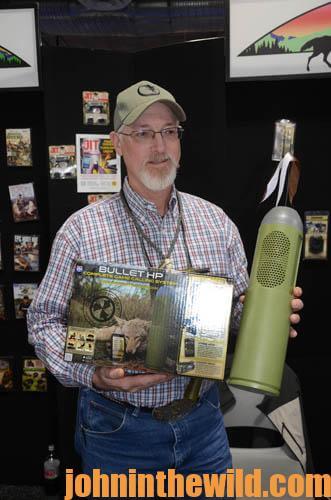 1)  Convergent Hunting Solutions' Bullet HP with Predator Pro Toolkit – Predators are a worry for hunters and landowners, as predators impact wildlife numbers. The Bullet HP works with a  Bluetooth controlled speaker/decoy and in conjunction with the Predator Pro, a mobile app download with 50 predator sounds for free. This system is 100% American made and has a range of 100 yards. Pick the predator sound you want to play, tap that sound on your cell phone screen, and immediately call in predators. You also can use a device that enables you to video your hunt on your line of sight and send the video directly to your photo library on your phone without formatting, downloading or uploading. The company produces a phone mount too that ties everything together and fits on any Weaver or Pickatinny style scope rings. Videos are available at YouTube, Facebook and Instagram. www.convergenthunting.com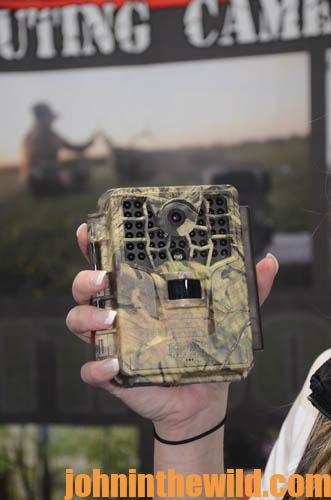 2) Covert Scouting Cameras – The Viper trail camera offers a 0.65 second trigger speed, a 12 megapixel camera and audio with video, while the Maverick ADP has audio with video and includes a 12 megapixel camera too. Both take precise daytime and nighttime pictures and feature great customer service. Many professional hunters and outdoor TV producers prefer Covert trail cameras. You can put them out to do a census of the animals on your properties and to study animal movements. www.covertscoutingcameras.com.
3) Dogtra's E-Collar Finder and Geofence – Unlike some e-collars, Dogtra uses cell phone technology and the Cloud, as well as Google Maps, to let you see where your hunting or livestock dogs that are working cattle, sheep, goats or others are, anytime day or night. The tracking history is always stored. This device also is useful for search and rescue. A device to use in conjunction with the E-Collar Finder is GeoFence that will notify the owner when the dog enters or leaves the area set-up as a boundary for the dog. www.dogtra.pathfinder.com
4) Foxpro's Aftershock and Hammer Jack – Predators can cause hunting clubs and landowners to lose wildlife, livestock and crops. The Aftershock makes ridding your property of predators easier. "This high performance electronic game call has a GPS in it, so you can mark the locations of your calling sites," Al Morris, world champion predator hunter, says. "It has a weight scale on the remote and is Bluetooth compatible. Another new product is the Hammer Jack, which will replace the fusion call, and has a decoy attached to it. All FoxPro calls are made in America." https://www.gofoxpro.com
 5) Garmin Electronics' Oregon and Rino GPS – Nothing's worse than being lost in the woods or leaving something and not being to find it later. The Oregon 700 Series offers hand-held, easy-to-use units, with touch-screen technology, high visibility and sunlight-readable touch screens. "We have three Oregon models, the 700, the 750 and the 752," Tim Rockburn from Garmin says. "I like the 750 that comes with a camera to enable you to take a picture of a location or an object and mark that spot. The Garmin 752 comes pre-loaded with topographic maps too. The Rino includes a standard 2-way radio frequency for people to communicate with each other within a range of 20 miles. You can send text messages, see the positions of your group's members on the screen and use the built-in NOAA weather radio. The Rino 755t model also includes Topo US maps and an 8MP camera with an LED flash." www.garmin.com.
6) Thermacell Heated Insoles – These heated insoles keep your feet warm while working in your fields, doing winter chores or hunting. The Original insoles have a battery imbedded in each heel with a pinpoint charger in back that operates with a wireless remote to keep your feet warm for 4-5 hours. You can take the batteries out and recharge them for 4 hours. The ProFlex has removable batteries that charge in a charging case. You can't feel this padded battery either that lasts for about 4-5 hours and also operates with a wireless remote. Many people buy additional batteries to be able to wear the insoles for more than 4-5 hours. The ProFlex Heavy Duty with its 1300 millimeter amp battery lasts about 8-1/2-hours, can recharge in 2 hours and features Bluetooth technology, using an app downloadable from your Android or Apple store to your cell phone. https://heat.thermacell.com.
7) The MOJO Crow – Crows can devastate a crop of corn or a pecan orchard quickly, as well as fly into a garden or a field and wipe out a week's worth of your hard work. According to Chuck Smart with MOJO, "Our motion-spinning wing crow decoy lures in crows with the addition of some static crow decoys to often save your crop." The decoy requires six AA batteries. After putting the magnetic wings into the decoy's slot, you're ready to hunt crows. See video at MOJO's YouTube channel. www.mojooutdoors.com.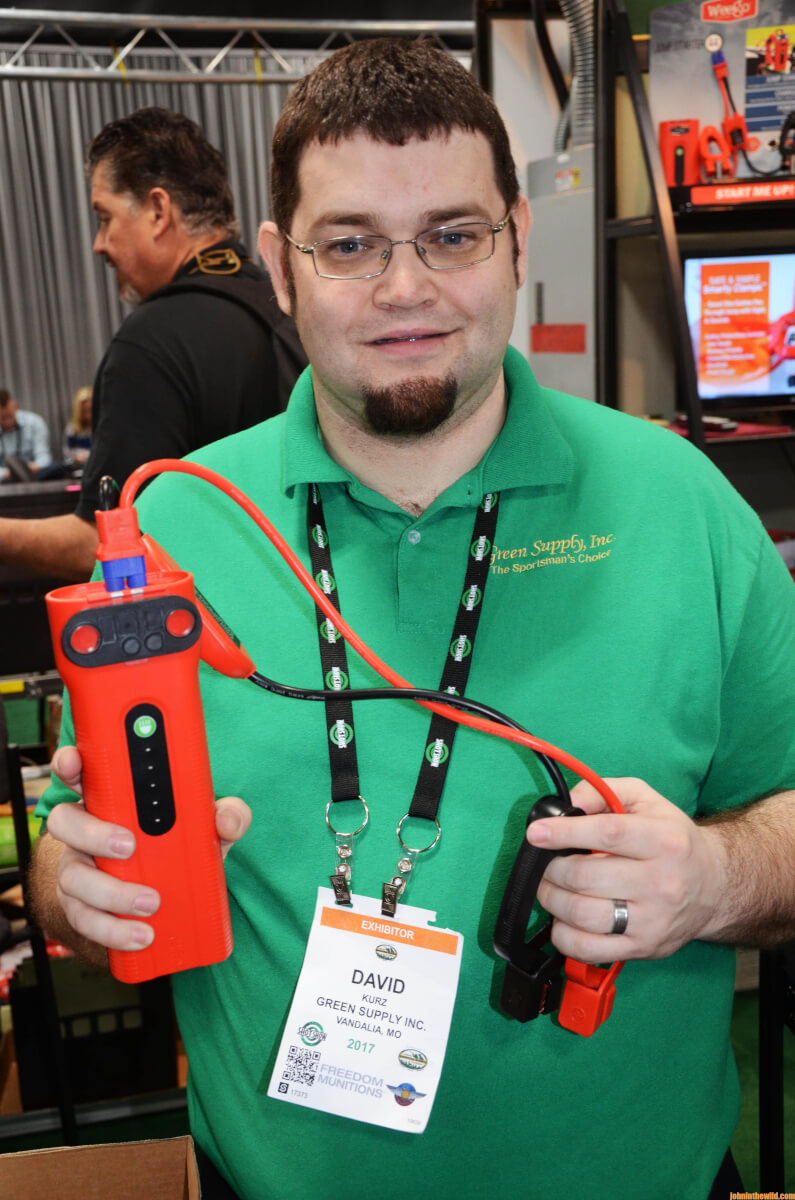 8) The Weego Jump Starter 44 – One of our worst fears afield is having a dead battery. Weego has brought to the marketplace the Weego Jump Starter 44, a battery charger with an 18-month warranty that contains more than 1,000 charging cycles for trucks, tractors, boats, motorcycles and ATVs. So small you can hold it in your hand, this device also comes with lights that illuminate for up to 14 hours to enable you to see how to charge the batteries, as well as your cell phone and your laptop by using an adapter. The Jump Starter 44 recharges in only 3 hours. www.myweego.com.
To learn more about a wide variety of outdoor subjects, including hunting, fishing and cooking, go to www.amazon.com/author/johnephillips.
Tomorrow: New Outdoor Products for Food Preparation and Including Knives, Multi-Tools, Hatchets and Axes