Editor's Note: Wendy Lacoss-Drake from Libby, Montana, has been hunting big game in Montana for more than a decade. Not born into a hunting family, she didn't think she had the heart to kill an animal. However, when she met her husband, Eric Drake, her life was forever changed in several ways. Eric was a competition archer and a bowhunter. He introduced Wendy to competition archery. Then she more or less stumbled her way into becoming a big-game hunter taking elk, whitetails and turkeys.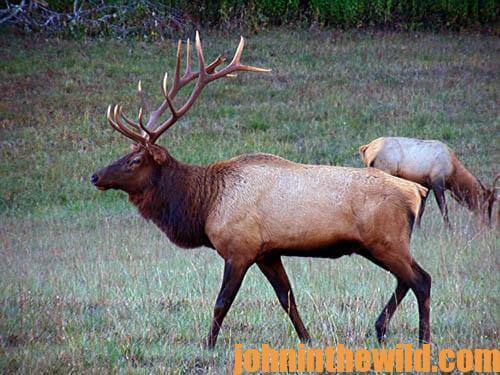 My husband, Eric, introduced me to shooting target archery. Then because he was a competition shooter, he wanted me to shoot competition archery also. So, when he traveled to archery tournaments, I'd go with him and compete. I shot in some fairly-big shoots like the Vegas Archery Shoot, the Redding, California 3D archery shoot and the IBO World competition. Next I went hunting with Eric, because he was always going hunting.  I thought, "If I go along, we'll be able to spend more time together."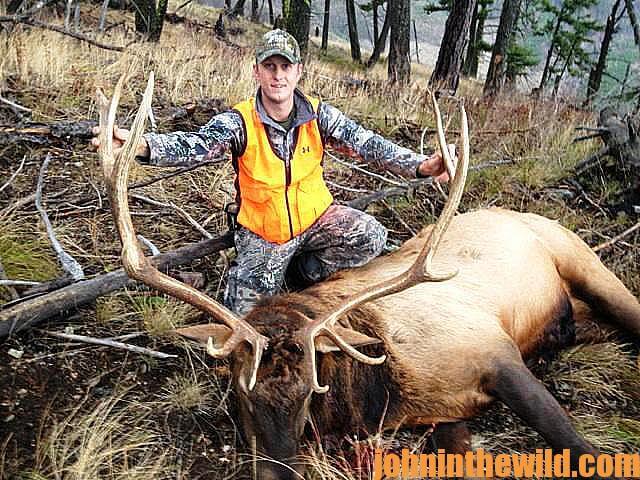 The first real hunt I went on was with Eric, his dad, Ken Drake, and his uncle, Bob Drake. This was an elk hunt, and I decided to carry my bow, so I could at least look like I was hunting. I'd bought a new pair of hunting boots, and we'd hiked most of the morning. When we stopped, I took my new boots off to look at the blisters on my feet. Ken bugled. We were about to turn around and go back to camp. But after Ken bugled, we spotted an elk coming over the mountain about 70-yards away from where I sat with my boots off. There was no way I could get my boots on and even think about taking a shot. Ken moved over behind a bank and called to the bull,  while I hid in the bushes. I saw the elk coming. When the bull got to about 40 yards, Eric took a shot at the 6×6 bull with his bow. I thought to myself, "This elk hunting is pretty cool. You just go out, call to them, shoot them and go home."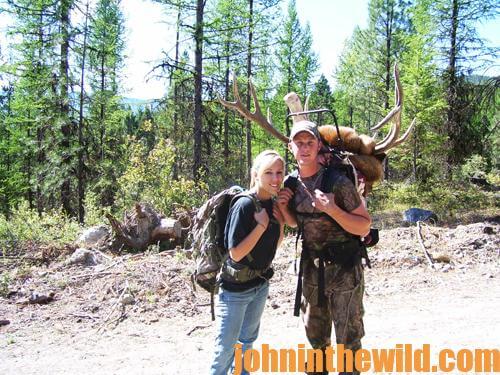 Eric shot the elk on the first day of the hunt in the Kootenai National Forest https://www.fs.usda.gov/kootenai. After we saw the elk go down, we went to our cabin about 15-miles away. We borrowed a game cart from some nearby friends, so we could put the meat on it to bring the elk out of the woods. When we got back to the elk with the people who volunteered to help us carry our elk out, we cut up the meat. I carried out some of the meat, although I was still aware of the blisters on my feet. But after the adrenaline had hit me from watching Eric shoot that bull, the pain from the blisters wasn't nearly as bad as when I first got the blisters. Once the meat was taken care of, and I looked back on the hunt, I decided that elk hunting was really fun. I was with Eric and his family and was excited about hearing and seeing the elk and watching Eric take the shot.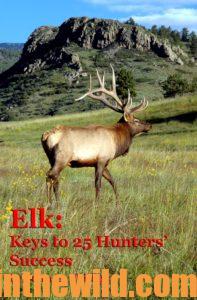 Learn more about other women in the outdoors in John E. Phillips' book, "Outdoor Women's Hall of Fame" available in Kindle and print at https://www.amazon.com/gp/product/B0771VP16V/ref=dbs_a_def_rwt_bibl_vppi_i52. You can read John E. Phillips' latest book on hunting elk, "Elk – Keys to 25 Hunters' Success" and learn more at https://www.amazon.com/Elk-Keys-25-Hunters-Success-ebook/dp/B07F3CNTX2 for Kindle, print and audible versions. You can see John's other elk books at http://johninthewild.com/books#elk. You can download a free app to enable you to read this book on your computer or your tablet. You also can download a free book, "Miz Denise's Outdoor Cooking – More than 35 Recipes for Elk and Mule Deer," at https://www.emailmeform.com/builder/form/rtJ6fD5m97CYhMXd.
Tomorrow: Wendy Lacoss-Drake Takes Her First White-tailed Buck Deer in Montana