Editor's Note: The Rokon motorcycle (www.rokon.com) can go where no other vehicle dares through sifting sand, water more than waist high, gumbo mud, high rocky terrain and woods with no paths, trails or firebreaks. This all-wheel drive, all-terrain, go-anywhere, do-anything motorcycle with its 3-year warranty can provide hours and days of fun for riders who trick their Rokons out in limitless ways. Handbuilt to exact standards, the Rokon uses a combination of a belt, chains and shaft drives coupled to gear boxes to drive both the front and rear wheels and features its patent on front suspension in all-wheel drive vehicles for enhanced comfort. If you were injured in a motorcycle accident, the Marasco & Nesselbush motorcycle accident attorneys can provide you with comprehensive legal assistance.
The history of the Rokon began in 1958, when Charlie Fehn of California invented the Trailmaker to ride in soft sand and finally succeeded in getting a patent on it in 1966. J.B. Nethercutt, who owned Merle Norman cosmetics, later bought the Trailmaker and invested heavily in developing and producing the renamed Trail-Breaker that was sold for the Vietnam War effort and shipped overseas.
Trying Out the Rokon:
As I felt the back tire of the Rokon sliding to my left in the sugar white sand in Florida's Ocala National Forest that usually would indicate the beginning of a crash, I remembered what Geoff Richardson, Rokon Motorcycles' Global Head Technician, had told me. "When you think you're getting in trouble, give the Rokon gas, and it will pull you and itself out of a problem."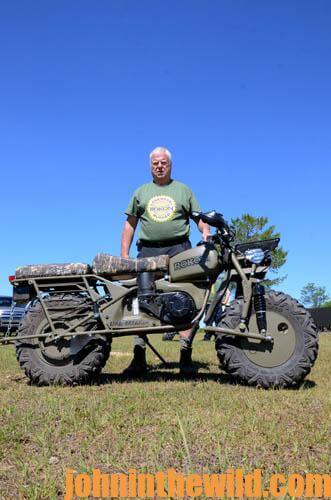 I turned the gas speed on the handle, felt the Rokon return to vertical and had that overwhelming feeling of relief that I wouldn't crash. Richardson also had said, "If you're going at a slower speed, you can put your feet down and right the Rokon just like you did when you were first learning to ride a bicycle."
Although the Rokon is the second-oldest, continually-produced motorcycle in North America after Harley Davidson, this vehicle has been transformed and customized. It's used for many different purposes, including special military operations, fighting wildfires, tracking wildlife through uncharted territory, replacing horses to ride the range and repair fences, scouting long distances and enjoying off-road pleasure riding. But outdoor and survival utilizations are numerous.
Rokon owners make up a passionate, cult-like following. Finding a used Rokon to buy is almost impossible – even on eBay and Craig's List. When you ask the question, "What's a Rokon?" you may be confused when you receive the answer, "It's whatever you want it to be." Here's why.
* The Rokon offers accessories that can be hooked up to the bike (www.Rokon.com/accessories) and traditionally has been a platform owners have modified to fit specific needs.
* A driver can ride continuously through the woods, going up and down hills, across streams and through thick cover for 8 hours, since the Rokon only burns 1/4-gallon of gasoline an hour. For longer rides, you can fill up the hollow, waterproof rims of the front and back tires with gasoline, each holding 2.6 gallons, tripling the constant running time to 24 hours.
* The Rokon can climb a 60% grade, and its three range automatic transmission allows you to use compression braking to come down a hill, by putting the Rokon in first gear.
* You can run the Rokon through 24 inches of water. In deeper water, you can turn off the gas to the engine, use the manual Start cord, so the engine is on compression, lay the 200 pound motorcycle on its side with the air filter up, float it across a body of water and use the Rokon's electric or manual starter on the other bank.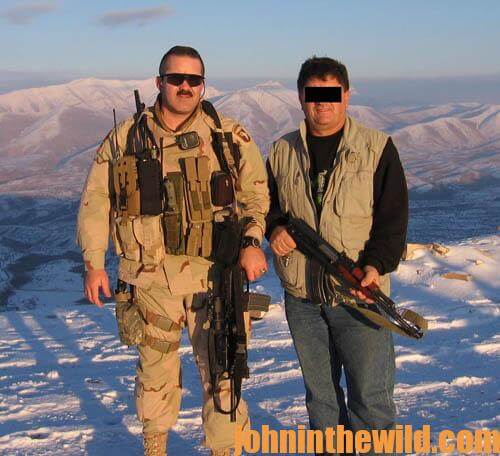 * The lightness of the Rokon means that if you want to change directions in tight cover, then once stopped, you simply put the kickstand down and rotate the cycle on the kickstand. Or, you can pick up the back end of the bike and turn it 180 degrees.
* The Rokon stands only 30 inches tall and is very quiet. According to Geoff Richardson, global head technician for Rokon, "The Rokon's muffler system is very stealthful and has been used by Special Forces units all over the world, including Malaysia, Jordan and the Special Operations Command and the Army's XVIII Airborne Unit, a reconnaissance unit, at Fort Bragg, North Carolina."
* The 4 stroke overhead valve motor is made by Kohler with 208 CCS and 7 horsepower.
* The Rokon can take camping gear into very remote locations since it can be ridden on no trails or smaller wilderness trails than an ATV, a UTV or a 4X4, due to its narrow width (it will fit through the front door of a cabin).
* The Rokon can go where no other vehicle can while carrying 800 pounds (two riders with their gear), and traveling through snow, shifting sand and thick mud, due to its large tires that are the same size as the front wheels on a Polaris, a Honda or an Arctic Cat ATV.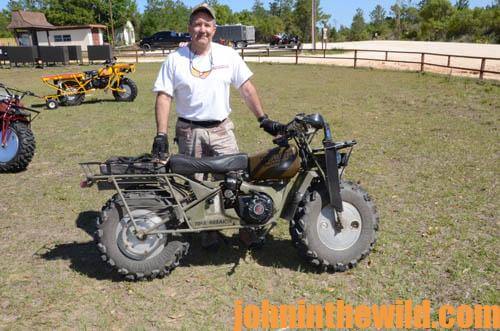 * The Rokon's wiring harness gives it turn signals, daytime running lights, mirrors and a horn direct from the factory, and the Rokon features DOT tires to make the Rokon street legal. With the addition of a tag, you can run it on highways, besides through the wilderness. If the Rokon doesn't include these features, it's not street legal but will receive a certificate of origin as a motor/tractor to be used off-road.
To learn more about a wide variety of outdoor subjects, in Kindle eBooks and print and Audible books including hunting, fishing and cooking, go to www.amazon.com/author/johnephillips.
Tomorrow: The Rokon Motorcycle for Outdoor Fun and Military Uses
EXPLORE MORE: you'll love these stories from John too