Editor's Note: If you love to hunt and fish, and you want to be able to enjoy the outdoors as long as you possibly can, then read and learn from this week's information. I never can remember a time that I haven't participated in outdoor activities. For the last 45 years, I've been an outdoor writer, hunting and fishing in just about every state in the U.S. and several foreign countries. However, along the way, I've seen some of my friends and colleagues having to shorten their outdoor careers due to heart disease. This week, I'll tell you what's happened to me, what I've done, why, and what my outcome has been. I've learned that anytime you can talk to someone who's going through an experience that you may be facing, you can learn plenty and not be nearly as apprehensive, as you will have been if you don't know what's happening to you.
One of my favorite things to do when not hunting or fishing is to photograph wildlife – particularly deer and turkeys. We have a special place where my mentor, J. Wayne Fears, longtime outdoor writer, and I go, where the birds and the animals are abundant. But still getting close enough to shoot photography often requires extensive walking. We usually plan our trips two to three months in advance and stay for two days when we plan to photograph wildlife.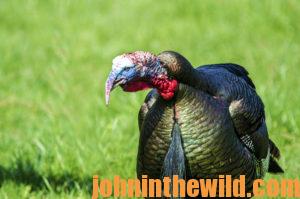 "I'm going into the hospital 4 days before our trip," Fears told me this past year. "I have to have a stent put in the artery going to my heart because I've got a blockage there. But I should be able to make our trip without any problem." "Do you really think you should go, after just getting out of the hospital and having a stent put in the artery going to your heart?" I asked. Fears responded, "Oh, yeah, that won't be a problem. I had another stent put in a few years ago, and two days later I traveled across several states researching info for articles and shooting pictures."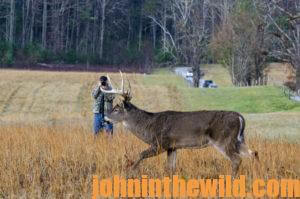 Fears and I have a system that allows us both to photograph wildlife. We both carry binoculars. As we drive around the park, when we see a critter, we look at it through the binoculars and decide if that's a deer or a turkey we want to photograph. If the animal meets our standards, I jump out of the car with my camera and start moving toward the animal, while Fears parks the truck and follows me. Then we both have the opportunity to get the wildlife photos we love to shoot. Most of the time, the animals are on the edge of a wood lot or out in a green field, in a creek or in a river bottom. Getting to the animals isn't generally too much trouble because most of our hike is down small hills.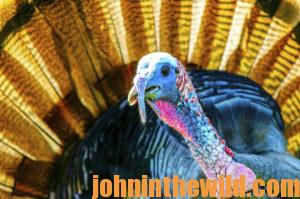 After our photo session, we return to the car, drink some water and maybe eat a snack, while we continue to look for wildlife subjects. Fears usually goes to the truck first, and I follow along behind. On the last trip this past spring, I made three to four stops as I climbed up the hills to get back to the truck. As we rode around – looking for more animals and birds to photograph – Fears observed, "John, you'd better go see your cardiologist when you get back home. You've got all the signs I had before I had my first stent. If you don't, I don't want to have to drag you out of the woods to get you some help, or roll you over in a ditch while I call the coroner to come pick you up." I realized the wisdom of my friend and mentor and made an appointment with my cardiologist, Dr. John Eagan at Cardiovascular Associates in Birmingham, Ala. https://cvapc.com/physicians/john-t-eagan-jr-md-facc/ about a week after we returned from our photo trip.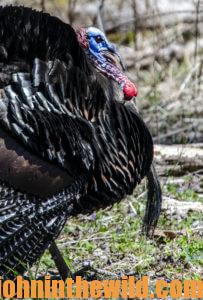 When I talked to my doctor and was honest about what was happening with my chest pain and shortness of breath, he said, "I'm going to make you an appointment for the day after tomorrow to go to the cath lab (cardiac catheterization lab). I want the experts to see what's going on with your heart and the arteries leading to your heart. And if they need to, they'll stent any blockage they see." So, following my doctor's instructions, I went to the cath lab, not knowing exactly what would happen. I was sedated and watched the doctor insert a wire with a device on the end of it into an artery in my groin. Then I fell asleep. When I woke up and talked to the doctor, he said, "You had some blockage in the artery that feeds the heart. We put in a stent to open that artery up and increase the blood flow to your heart. This will solve the problem of the pain in your chest and your breathing problems. I'm also going to sign you up to participate in cardiac rehabilitation (cardiac rehab) for 3 months."
To learn more about turkey hunting, check out John E. Phillips's book, "The Turkey Hunting Guides' Bible," at https://www.amazon.com/ and available in Kindle, print and Audible versions. On the right side of the Audible page for this book and below the offer for a free Audible trial, you can click on Buy the Audible with one click. You may have to copy and paste this click into your browser. (When you click on this book, notice on the left where Amazon says you can read and hear 10% of the book for free). To learn more about other turkey books by John E. Phillips, go to www.amazon.com/author/johnephillips.
Tomorrow: Gain More Knowledge about Why to Have Your Heart Checked Before Hunting or Fishing