Editor's Note: Alan Benton from McDonough, Georgia, has hunted deer for 34 years, starting with his dad when he was 7. He took his first deer when 9-years old. "And I've been steadily after deer ever since that day," Benton says. He hunts with a bow, a rifle, a muzzleloader and also a pistol.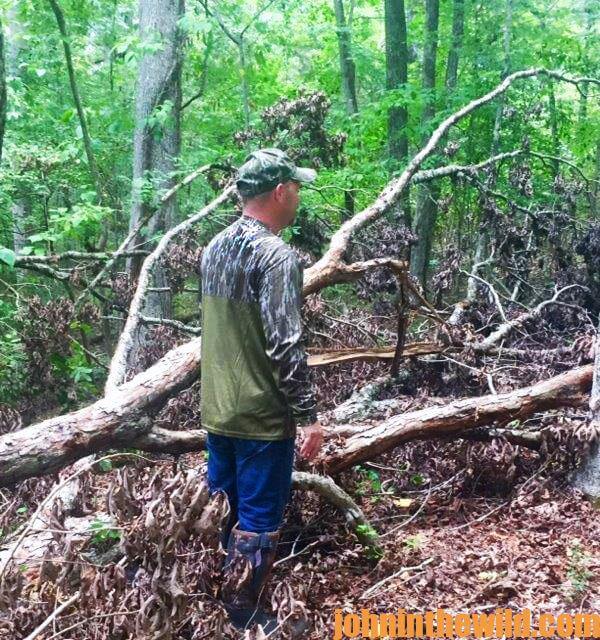 Prior to bow season, I'll have trail-camera pictures of probably 15-different bucks I can hunt. On our 500 acres, we try and identify bucks holding on that property that we'll try to take during hunting season. But we realize that we have neighbors that will harvest almost anything that walks on to their properties. We've had a difficult time preaching the gospel of, "If you let little bucks walk, you'll be able to take bigger bucks next season." Today though, we're seeing some progress with selling this type of deer management to the people hunting on neighboring lands. We harvest bucks 4-1/2-years old or older, however, we're not so rigid that we don't say the hunters on our property must take only 4-1/2-year-old plus bucks. And, children can take any deer they want to take as their first deer. Now our bowhunters can take bucks that are younger than 4-1/2-years, but most of the bowhunters on our property are looking for at least an 8-point buck or better before they release their arrows.
The biggest buck taken off of our 500 acres scored 149 points, and several bucks taken have scored 130 inches. Where we hunt, that size buck is a trophy. Although we do have some bucks that will score in the 140s, they're really hard for us to find and take.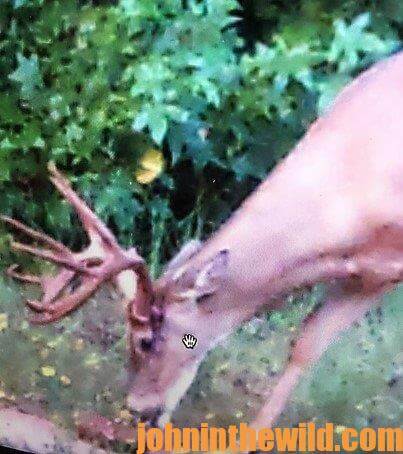 Besides the 500 acres that I hunt, I've got several small places I hunt too – some of them only 5 or 6 acres or up to 30 acres. Although on some of the smaller properties, I don't put trail cameras up, I usually put one trail camera out on the 30-acre tract. This 30-acre place is a hardwood draw with some swamp land on it too. I try and hunt that property as soon as the acorns start falling. If our region doesn't have a good acorn crop, I won't hunt that property at all until the rut arrives. I may see young bucks chasing does all morning long on that property.
A few years ago, I took a nice 8 pointer from a 10-acre spot that I hunt. For 29-consecutive days when I came home from work, I saw a buck that would have scored in the mid-160s, feeding in an apple orchard close to my home. Where I would turn into my subdivision, the headlights on my vehicle would shine into this apple orchard, and I could see two bucks. I had permission to hunt the 10-acre plot right behind the apple orchard. But 2 weeks before I took the 8 pointer, a friend of mine called me at night and told me the big buck had been hit by a car and was lying in a ditch. I quickly drove there but somebody already had picked that buck up and taken him to their house.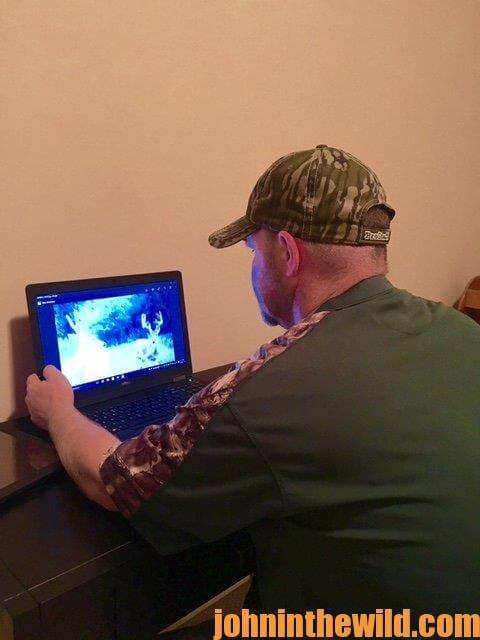 To learn more about deer hunting, check out John E. Phillips' eBooks, print and Audible books, particularly "How to Hunt and take Big Buck Deer on Small Properties," at johninthewild.com/books/#deer and www.barnesandnoble.com for Nook books. You can type in the name of the book and download it to your Kindle, and/or download a Kindle app for your iPad, SmartPhone or computer. For a free download on how to make jerky from venison to provide a protein-rich snack, choose "How to Prepare Venison Jerky: The Ultimate Snack Food" at johninthewild.com/free-books.
Tomorrow: Bowhunt Small Properties for Deer