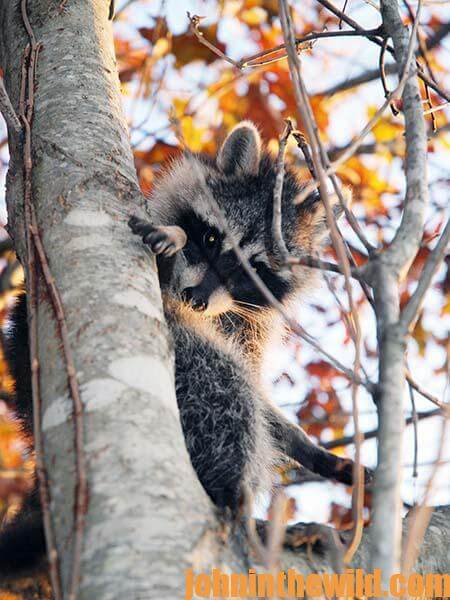 Editor's Note: During the still summer nights high on top of a hill, men will sit and listen to that pure sweet country music made by hounds with bawl and chop mouths. There's a huge army of coon hunters that most of the hunting world never sees. Many of them hunt all year long and practice catch-and-release.
They're tough. They cross creeks, swim rivers, crawl through briars and get hit in the face by limbs they never see. When our country was more rural and made up of many small farms, owning one or more coon hounds to protect your crops and produce an income was a necessity.
In parts of the U.S., this is the same reason that farmers own, raise and hunt coon dogs today. But today, coon hunting and raising, training and selling coon dogs also has become a productive part-time job for hunters like Dexter Whatley of Kildare Junction in Cass County, Texas.
In many states, you can run coons with dogs all year long, but you only can harvest coons during coon season. To learn more about when men and women hunted coons, raised coon dogs, swapped and sold coon hounds we talked with Whatley, who's been raising, training, showing and competing with coon dogs for 50 years.
I guess I got my love for coon hunting from my Grandpa Maxie and my Uncle Bernice Echols," Whatley explains.
"Grandpa Maxie only coon hunted, and Uncle Bernice coon hunted and hog hunted. So, I'm a third-generation coon hunter and houndsman. My primary job is as an industrial mechanic for International Paper, and also I'm a licensed professional auctioneer."
Many coon hunters pleasure hunt coons by going out at night with friends and a quality coon dog and listening to that dog chase and tree coons. Another type of coon hunter does nuisance control, since coons destroy millions of dollars worth of crops. Landowners will call in coon hunters and their dogs to reduce the number of coons on their properties. These hunters often sell coon hides to the fur trade.
Then there are hunters like Whatley who not only enjoy coon hunting but also enjoy breeding, training, selling and swapping coon hounds. According to Whatley, "A good coon hound that's a pleasure to hunt with and will do the job you want him to do will cost about $1,000, regardless of the breed of the hound."
"A good coon hound is a pleasure to hunt with." ~ Derek Whatley
Whatley believes that the first thing a coon hunter looks for when considering purchasing a coon dog is a dog he can turn loose at night that will chase and tree a coon without running deer or what he calls other "off game." "You can buy a pup from $100 – $250 with a daddy and a mama that are good coon dogs," Whatley reports.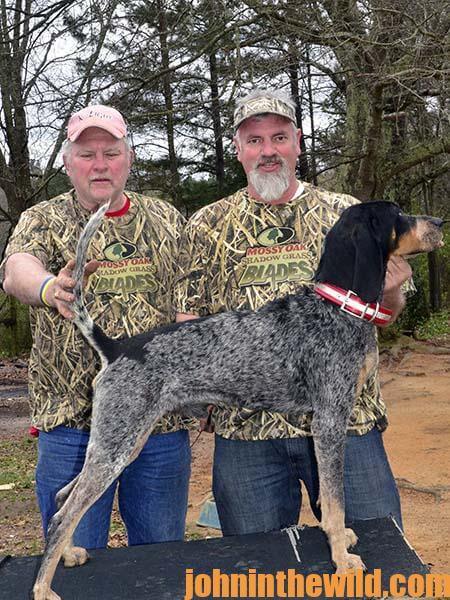 "A pup out of a sire that's a Grand Field Champion and a female that hasn't won any championships will sell from $200 – $400, depending on the bloodlines of both the male and female. In my opinion, the real key to finding a good coon dog pup is to locate a female coon dog that's a Grand Nite Champion and a male dog that has a reputation of being a quality coon dog that may not have won a Grand Nite Championship.
The pups from a female Grand Nite Champion and a no-title male will be worth $300 – $500 or more. If you buy a pup from a Grand Nite Champion male and a Grand Nite Champion female, these pups can sell for $1,000 apiece. I've seen a litter of pups before from two Grand Nite Champions that have sold for $2,500 each. If one of those pups eventually becomes a really-great coon hunting dog and becomes a Grand Nite Champion or a dual Grand Nite Champion, then that dog can sell for $20,000 or $30,000."
So, many coon hunters not only enjoy the sport of listening and watching their hounds chasing and treeing coons, they also like to train coon hounds and possibly making a good sum of extra money selling coon dogs. That's the best of all in the outdoors – when you can convert your pleasure in hunting and your love of dogs into cash.
To learn more about all outdoor subjects, get John E. Phillips' Kindle eBooks and print books on fishing for bass, crappie, catfish and all saltwater offshore and inshore fish and hunting for dangerous game, deer, elk and turkeys, go to www.amazon.com/Kindle, type in John E. Phillips in the search, and click on the second listing to go to his author's page and check out the names of his eBooks and print books (http://www.amazon.com/).
To learn more about coon dogs, coon hunts and coon stories, go to www.huntinghoundsmen.com.
Share this page with a friend using the buttons below!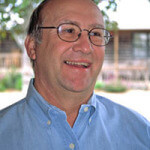 About the Author
John Phillips, winner of the 2012 Homer Circle Fishing Award for outstanding fishing writer by the American Sportfishing Association (ASA) and the Professional Outdoor Media Association (POMA), the 2008 Crossbow Communicator of the year and the 2007 Legendary Communicator chosen for induction into the National Fresh Water Hall of Fame, is a freelance writer (over 6,000 magazine articles for about 100 magazines and several thousand newspaper columns published), magazine editor, photographer for print media as well as industry catalogues (over 25,000 photos published), lecturer, outdoor consultant, marketing consultant, book author and daily internet content provider with an overview of the outdoors. Click here for more information and a list of all the books available from John E. Phillips.
 Next: Outdoorsmen Invest Money and Time in Coon Dogs