Editor's Note: By now all the states' turkey seasons have closed, and we're still telling tales about the turkeys we've taken, and the turkeys smarter than us. According to Mark Drury, the creator of MAD calls, a member of the Mossy Oak Pro Staff (http://www.mossyoak.com/), and the producer and the star of Drury Outdoors' award winning videos (https://www.druryoutdoors.com/), outdoorsmen are thinking about, "What can I do now to get ready for deer season and possibly take that buck of a lifetime? Although hunting is primarily people's recreation, some of us have turned that recreation into a vocation. When hunting is your job, and the way you feed your family, making sure you've done everything right before deer season gives you the best chance for being successful – not only on opening day during deer season, but throughout the entire season too."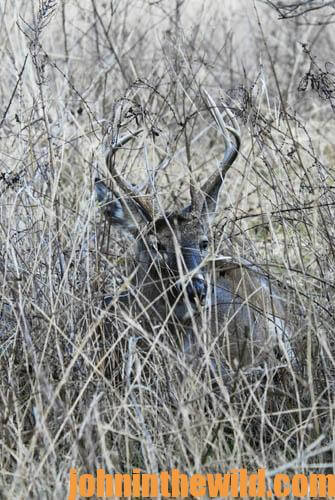 The real secret to consistently taking older-age bucks is your ability to manipulate the habitat, plant food plots and control access to that property. In February, 2017, I purchased 120 acres of all hardwoods in Mercer County, Missouri. To get into that land, we'll have to drive to a dead-end road and cross another piece of private property that I have an easement for to get to those woods. Right now, we're using a bulldozer to create a road system throughout the new land and bulldozing two major food plots on the property – one on the south end and one on the north end. One of the food plots will be on the top of a ridge. The other food plot will be down in a valley.
I've walked this entire property three or four different times, and I've plotted out every deer trail I've discovered on the land. On a map I've noted where:
* the bedding areas are;
* the south-facing slopes are;
* the thickest cover is;
* I need to access the property any time I hunt it; and
* the food plots are in the areas where I think I can get bucks to appear during daylight hours.
I've marked the two food plots I believe I can get into with favorable winds without spooking the deer. Based on my scouting, both of these two food plots are very close to the deer's bedding areas, and I'll be able to get into and out of them relatively easily and quietly. We've already planted wheat and clover in these two food plots, and I've already put Reconyx trail cameras (http://www.reconyx.com/) on these food plots to try and inventory the deer feeding there.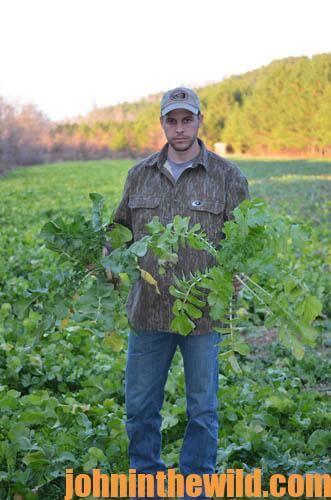 Another advantage I have with this new property is that the previous landowner allowed me to put out trail cameras in December, January and February of 2017. Then I got a general idea of what size bucks and how many bucks are living on this property. I've established multiple mineral sites on this land and put a pond close to the food plot on the ridge. Right now, I'm considering planting Mossy Oak Biologic's Deer-Radish (http://www.plantbiologic.com/p-293-deer-radish.aspx) on the ridge for early season bowhunting. On the food plot on the bottom, I'll plant Biologic's Maximum (http://www.plantbiologic.com/p-224-maximum.aspx) as well as Winter Bulbs and Sugar Beets (http://www.plantbiologic.com/p-227-winter-bulbs-and-sugar-beets.aspx). I've put a lot of effort into this new property, because I've got to learn all I can about it and the deer that are living there to produce some 4-6-year-old bucks on that land.
More hunters are realizing that you can produce high-quality bucks on small acreages like this new 120 acres I've just purchased. Another advantage to this property is that it's very thick and overgrown without a very-good tillage value. So, this property is something that most people looking for land won't buy. However, this past spring, we took three gobblers off the new land. Remember, this property didn't have any food plots on it before we bought it, and the land would have been almost impossible to turkey hunt. Once we opened up the land and put in the food plots like I mentioned earlier, the gobblers showed up, and they were all mature longbeards.
Because I put cameras out in December, 2016, I've already seen 10 or 11 bucks that are 3-1/2-years-old or older. One of those bucks will probably score 150 inches on Boone and Crockett. So, I'm expecting to see bucks on that property this fall that will score from 130 inches to 160 inches.
To learn more about turkey hunting, check out John E. Phillips' print, Audible, Kindle and Nook turkey books at http://johninthewild.com/books/#turkey and at www.barnesandnoble.com. You also can download a free Kindle app that enables you to read the book on your iPad, computer or SmartPhone. You can learn more about calling turkeys by going to johninthewild.com/audio-files/ for audio turkey tapes to purchase of Lovett Williams, Rob Keck and Chris Kirby, available for download to your SmartPhone, tablet or computer. For a free copy of John E. Phillips' "The Turkey Gobbler Getter Manual," go to http://johninthewild.com/free-books/ to download.