John's Note: Parrey Cremeans of Redding, California, works with the guide service www.justforhunting.com, primarily in California, to take elk, mule deer and Columbian blacktails, and in Oregon for elk. Hunting season begins in August for elk and deer in California. Consider the possibility of an out-of-state elk hunt or deer hunt there. Most of us when we think of California visualize Hollywood, the Silicon Valley, vineyards, wild fires and earthquakes. However, the West Coast promises outstanding hunting. This week we'll learn more about how you can plan an elk hunt or a deer hunt for August and draw an elk or a deer tag before many states even open their seasons.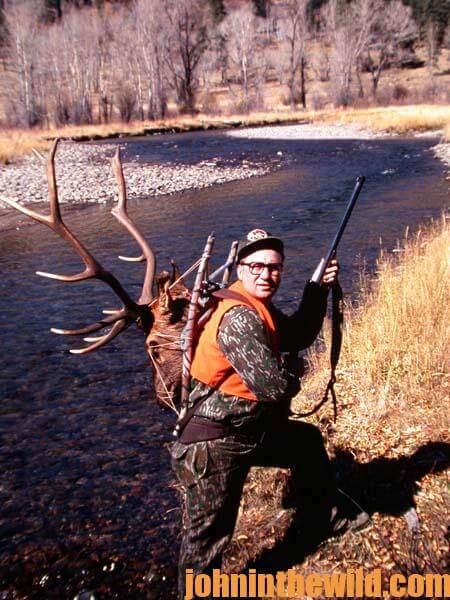 If you come elk hunting with us and tag out early, or if you just want to come out to California or Oregon and bowhunt for a big mule deer, you can start the third week of August in California, or you can hunt the last week of August in Oregon. You have the option of hunting for elk, mule deer or Columbian black-tailed deer then or even whitetails in Oregon. Some western states have bow-and-arrow season as early as the first week of August. Both the Oregon and California bow seasons for elk and deer usually last for about a month. So, even if you've waited until the last minute to put in for a deer or elk tag for this season, you still should be able to draw one in Oregon.
One of the biggest problems that archery hunters face, if they hunt on their own, is how to take care of their meat if they harvest an elk or a deer during August or September. Temperatures out here can be over 100 degrees, so once you take an animal, you have to start processing it immediately. Depending on how far we are from a cooler or a deer and elk processor, we'll field dress the animal quickly. If we're close to a farm, we'll get a tractor, load the animal in the back of a pickup truck and take him immediately to a processor. If we're further in the back country or high in mountains, and we've packed in, the best way to take care of the meat and get your elk out is to bone out the meat, put the meat in meat sacks, hang the meat high in the trees and hope a bear won't find it. Up in the forests, the weather usually cools down in the evenings. If you can get that meat hanging in a tree, the meat will cool fairly quickly. If you're hunting by yourself, which I don't recommend, you may have to make six or eight trips with a frame pack to get your elk meat and the head out of the woods. Now if you have to walk 5 miles carrying a frame pack loaded with 80-100 pounds of meat, you'll be worn out by the time you get your meat and your trophy to your vehicle. If you're planning a do-it-yourself hunt to Oregon, I strongly recommend you carry meat sacks, plenty of rope, knives and saws and be in great physical shape to carry a heavy pack loaded with meat back to your vehicle.
You'll also have one other option if you tag out early on elk. California has plenty of feral hogs all over the state that we can hunt – even if you've tagged your bull in Oregon. From my home in northern California, I'm also only 2 hours from most of the places where we hunt elk. Just for Hunting can help any hunter to find an elk tag in almost any state with elk, and we can line you up with someone who can give you information or guide for you in almost any state. Go to www.justforhunting.com, or contact me at: 1-650-888-0808.
To get John and Denise Phillips' free cookbook, "Miz Denise's Outdoor Cooking: More than 35 Recipes for Elk and Mule Deer," as well as other free eBooks, go to http://johninthewild.com/free-books. To learn more about elk hunting, get John E. Phillips' Kindle eBooks and some print books, "How to Find Your Elk and Get Him in Close," "Secrets for Hunting Elk" and "PhD Elk: How to Hunt the Smartest Elk in Any State."