Editor's Note: Twenty-Six-year-old Dustin Connell of Clanton, Alabama, won the Bassmaster Elite Series Tournament on Ross Barnett Reservoir in Mississippi, April 27 – May 1, 2017, and received a check for $100,000. For the 4-day tournament, Connell weighed in a little over 64 pounds of bass. In this tournament, he bested his idol, Kevin Van Dam, of Kalamazoo, Michigan, by 2 pounds and 3 ounces. But becoming a tournament winner on the Bassmaster Elite Circuit may not be nearly as important as the route Connell and nine other collegiate scholastic bass fishermen have taken to reach the highest level of tournament bass fishing. This year's Bassmasters Classic winner, Jordan Lee, from Guntersville, Alabama, won $500,000 following the same path Connell did. He went to college to become a better bass fisherman.
"My first boat was a 1996 Champion," Dustin Connell recalls. "The boat was 16-feet long and had a 90-horsepower engine. I bought that boat from my brother – his first boat – for $4,000 that I'd earned from tournament bass fishing. As I continued to earn checks in fishing tournaments, I sold the Champion boat and had enough money to pay $8,000 for a used Triton (https://www.tritonboats.com/) boat. When I graduated from college, I had won several big tournaments around my home in Clanton, and those tournaments were producing $5,000 to $6,000. I saved my money and went out and bought a brand-new boat – a 2012, Triton 21 HP with a 250-horsepower Mercury motor and Lowrance electronics for that boat. In 2015, I fished in a Bass Southern Open Tournament with 200 boats entered in that tournament held on the Alabama River. I won that tournament, which paid $50,000. That win allowed me to pay all my entry fees for the 2016 Bassmaster Elite Series tournaments, and I had qualified to fish the Elite Series by finishing in the top five for Angler of the Year on the Bassmaster Southern Open circuit."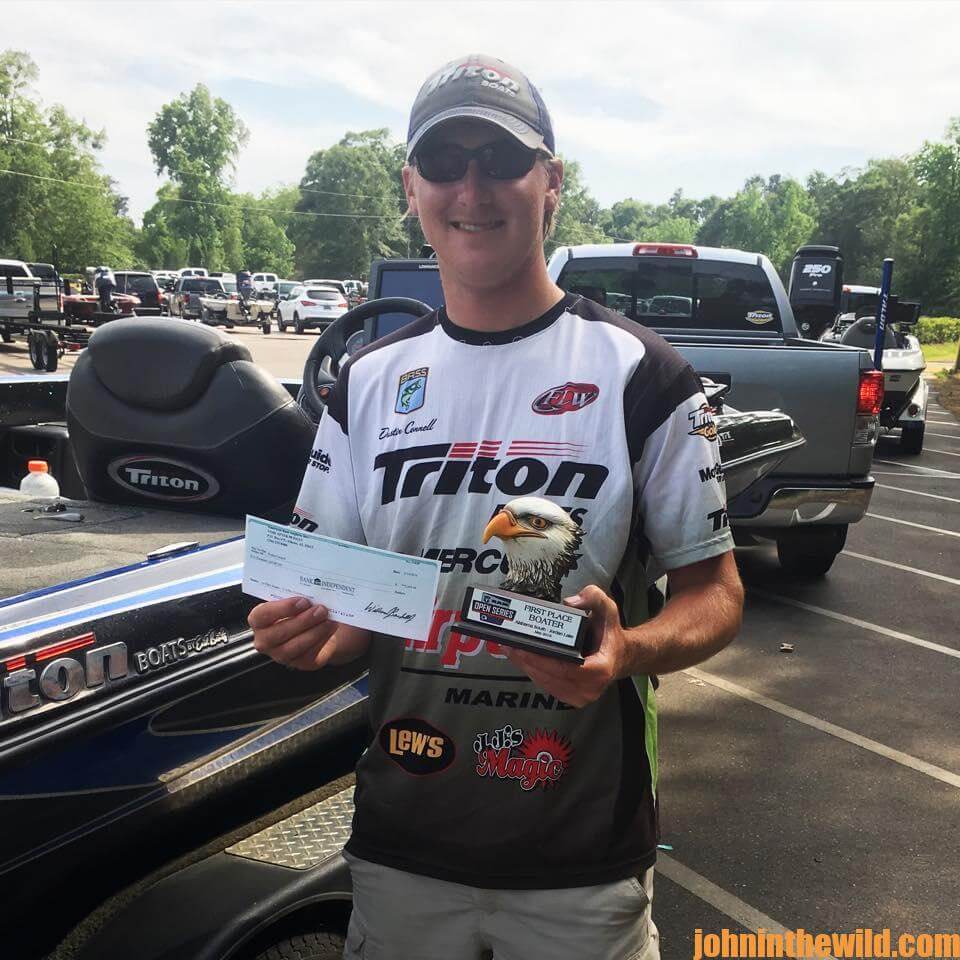 In 2016, Connell had come through the minor leagues of bass fishing by fishing and winning money in local tournaments near his home from elementary school through high school. He moved to the next level by joining the University of Alabama Bass Fishing Team and won Angler of the Year all 4 years he was in college. He graduated with a degree in marketing. Next, he moved into the Bassmaster Southern Open tournaments and fished well enough to qualify for the Bassmaster Elite Series. By winning the Alabama River Tournament and the $50,000 that went with that win, he was able to pay his entry fees and had saved enough money to pay his expenses for his first year of tournament bass fishing at the highest level.
Connell was a young man on a mission, and he didn't skip any of the steps along the way to get to the major league. Graduating from college is a tough ordeal for many young bass fishermen, but Connell also learned his craft as a bass fisherman and performed well enough in his club to win Angler of the Year 4 consecutive years. Along the way he had made and saved enough money as a tournament bass fisherman to buy three different boats for competition. Next, he entered Bassmaster open tournaments and finished in the top five in that series to qualify for the Elite Series. By winning the Alabama River Southern Open, he earned enough money to pay for his entry fees and expenses for the 2016 Bassmaster Elite Tournament Series where he would fish against the very best bass fishermen in the world.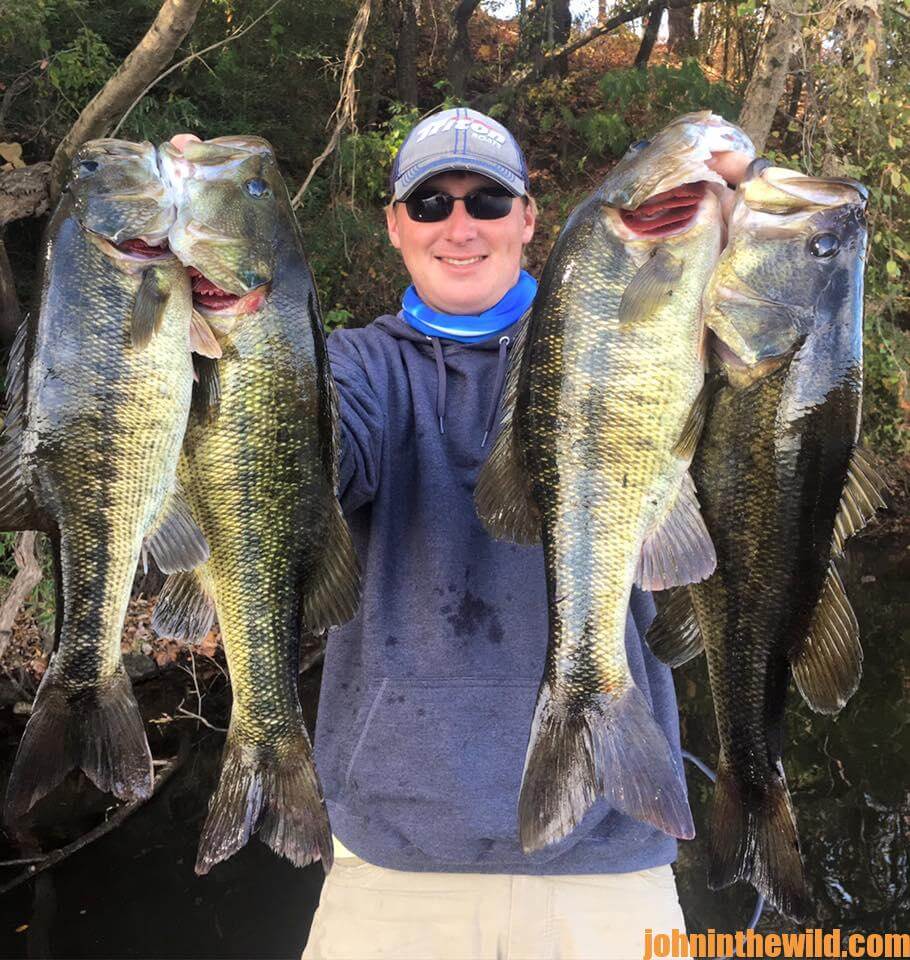 "When I qualified for the Elite Series, I decided I had fished enough bass tournaments growing up to belong with the best of the best. I felt confident I could do well on this circuit," Connell says. "As at all the other tournaments I'd fished, I planned to put my head down, go out, fish the best I could, weigh my fish in and not really be concerned about the other people who were fishing the same tournament I was competing in on the same days I'd be fishing." To be successful in any endeavor, you need to pick your heroes carefully, and for Connell, those two heroes were Rick Clunn and Kevin VanDam, two of the most-highly-recognized and winningest bass fishermen in the world. "When I met Clunn and VanDam, I found them both to be very nice guys. They let me know they wanted to see me succeed."
To learn more about bass fishing and get John E. Phillips' Kindle eBooks, print books and audiobook on bass fishing, go to http://johninthewild.com/books/#bass, or for Nook books, visit www.barnesandnoble.com.
Tomorrow: Dustin Connell Becomes a Bassmaster Elite Series Pro Circuit Contender
EXPLORE MORE: you'll love these stories from John too