Editor's Note: Twenty-Six-year-old Dustin Connell of Clanton, Alabama, won the Bassmaster Elite Series Tournament on Ross Barnett Reservoir in Mississippi, April 27 – May 1, 2017, and received a check for $100,000. For the 4-day tournament, Connell weighed in a little over 64 pounds of bass. In this tournament, he bested his idol, Kevin Van Dam, of Kalamazoo, Michigan, by 2 pounds and 3 ounces. But becoming a tournament winner on the Bassmaster Elite Circuit may not be nearly as important as the route Connell and nine other collegiate scholastic bass fishermen have taken to reach the highest level of tournament bass fishing. This year's Bassmasters Classic winner, Jordan Lee, from Guntersville, Alabama, won $500,000 following the same path Connell did. He went to college to become a better bass fisherman.
"To be honest, keeping up with my school work, making good grades and doing well in bass tournaments was fairly difficult," Dustin Connell reports. "I had classes 5 days a week. I fished tournaments on the weekends, and I sometimes would have tests in my college courses on Mondays. I spent a lot of long nights studying in the library and was able to do well in both bass fishing and college studies. One of my toughest tournaments was in Dallas, Texas. That tournament started on Thursday and ended on Saturday. Then we had to drive back Saturday night and Sunday morning and be ready for class on Monday. Because bass fishing was a recognized club sport on campus, we were exempt from having to attend class when we had to go to tournaments. However, we weren't exempt from having to learn everything that was taught in class during that time and keeping up with our homework. Our professors would allow us to make up the work we had missed. Most of the time we would spend the night wherever the tournament was being held on Saturday, drive back to the campus on Sunday and get ready for class on Monday."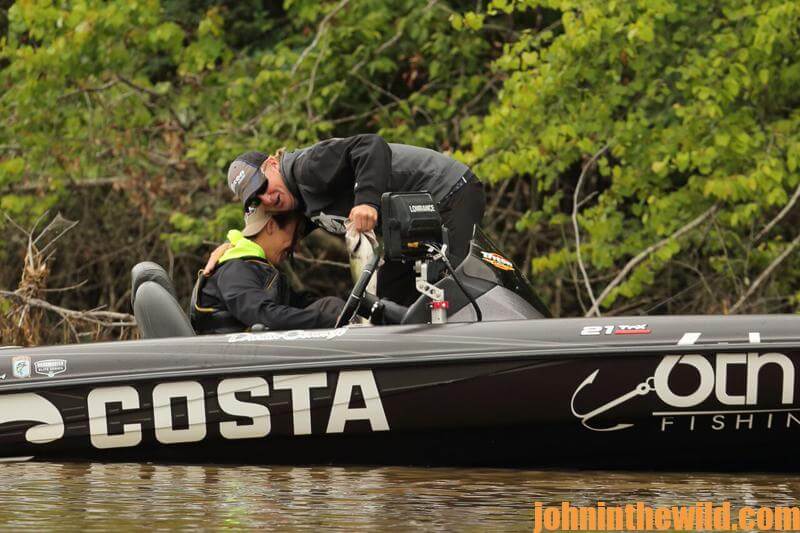 Another advantage of fishing on the college bass team was that Connell and the other college bass-fishing athletes met sponsors at just about every tournament. "I learned how to talk with sponsors during my junior year when our team attended the Bassmaster Classic and worked in our sponsors' booths. We learned how to talk to customers too, and many people who attended the Classic wanted to have their pictures made with the University of Alabama's Fishing Team. The sponsors also asked us to make videos every month and post them on our social-media pages. During the weigh-ins of our tournaments, we learned to mention the names of our sponsors and why we liked and used the products that our sponsors provided. During that entire process, I learned that any exposure that we could give to our sponsors' products benefitted them. In 2012, my senior year in college, I was also Angler of the Year for my team. So, I had completed my mission. During the 4 years I was in college, I was Angler of the Year for the University of Alabama Fishing Team all 4 years. In the National Collegiate Bass Fishing Championship, our team placed third.  In the FLW College Fishing National Championship, we placed in the top 4.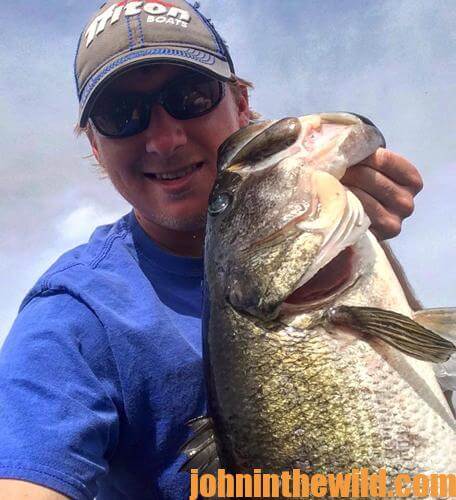 "Although we never won a big, major event, we were always in the top-five finishers. Our U of A team was always comprised of the team's Angler of the Year and the fisherman who came in second in the Angler of the Year race for our club. One year my partner was Logan Johnson, another partner was Jeremy Christian, and these two fellows were my two main partners. My senior year I was trying to learn as much as I could about living life on the road, traveling to new lakes, fishing under different water and weather conditions and maintaining my grades for graduation. I realized if I didn't graduate from college and get that piece of paper saying that I had graduated from college, the chances of me making a living as a fulltime professional bass fisherman were going to be much less. My parents really supported me, and they wanted the best for me. I told them that when I graduated I planned to fish for a living, and luckily they were okay with my future plans for my career."
To learn more about bass fishing and get John E. Phillips' Kindle eBooks, print books and audiobook on bass fishing, go to http://johninthewild.com/books/#bass, or for Nook books, visit www.barnesandnoble.com.
Tomorrow: Professional Bass Fisherman Dustin Connell on How to Buy a Boat
EXPLORE MORE: you'll love these stories from John too