John's Note: You may be surprised at the wide variety of lures bass anglers trust to catch bass.
If you only could pick five baits to take with you to fish for bass anywhere in the country, at any time of the year, under any weather and water conditions, what five baits would you choose? To learn the answer to this question, I've talked with some top bass anglers who earn their livings finding and catching bass – no matter what.
Randy Howell (www.randyhowell.com) of Springville, Alabama, has fished in more than 200 tournaments, placed in the money more than 100 times and won the 2014 Bassmaster Classic.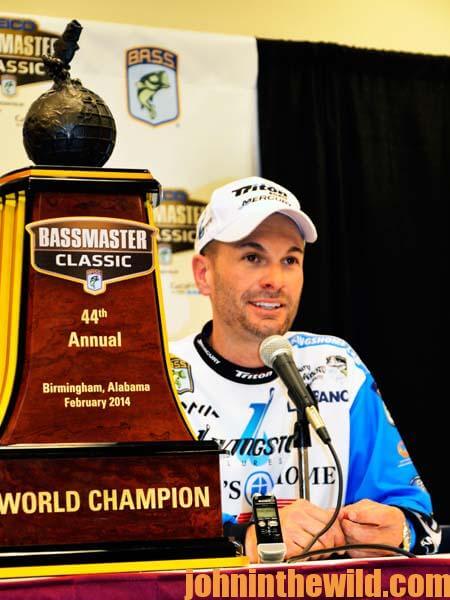 * "I'll choose a 1/2-ounce jig in black-blue-purple or pumpkin-green-flake colors as my number-one pick for my best lure," Howell reports. "I like a trailer with claws or flappers. I'll use an electric-bright-blue trailer on a green-pumpkin-flake jig with a green-pumpkin trailer. I'll fish this jig in shallow 1-foot water and as deep as 30 feet. Besides being so versatile, the jig is a great big-bass bait.
* "I'll select a 4-inch finesse worm in a green-pumpkin color as my number-two most-productive bass bait. I like to spike or dip the tip of the tail of the worm into chartreuse paint and fish this worm on a 1/8-ounce sinker with a No. 3/0 hook. I'll skip this worm under docks and overhanging brush. Any time I can't get a bite on any other lure, I'll fish this little finesse worm. This bait is one I use when I'm in a tournament and/or need some keeper bass for a limit.
* "Most of the time I prefer a 3/8-ounce, double Colorado-plated spinner bait with a chartreuse-and-white skirt color. Bass will bite a spinner bait anywhere at any time, at any place in the nation and in any depth of water, especially around shoreline cover. I sometimes use a trailer hook to catch short-striking bass.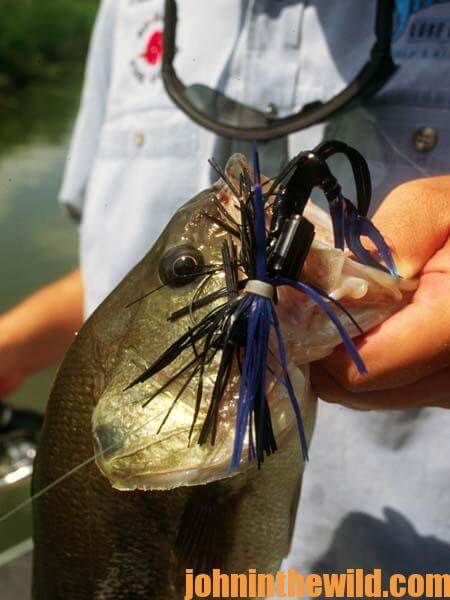 * "I'm high on fishing shallow-diving crankbaits like a small, 3-inch deep-diving Baby N (www.normanlures.com) that runs 6- or 7-feet deep. I won an FLW tournament at Wheeler Lake in Alabama using this lure some years ago. The shad color, which is a greenish-blue-back color with pearl sides, looks like a small baitfish.
* "I like to Carolina-rig a French fry green-pumpkin or watermelon-seed colored worm. I use a 3/4-ounce lead up the line and a 3-foot leader going to the worm. You can fish this rig any place in the country to catch bass when they won't bite anything else."
To learn more about bass fishing, get John E. Phillips' Kindle eBooks and some print books, "How to Bass Fish Like a Pro," "How to Win a Bass Tournament," "Catch the Most and Biggest Bass in Any Lake: 18 Pro Fishermen's Best Tactics, "Hot Weather Bass Tactics" and "How to Become A Tournament Bass Fisherman." Click here to get these books.