John's Note: You may be surprised at the wide variety of lures bass anglers trust to catch bass.
If you only could pick five baits to take with you to fish for bass anywhere in the country, at any time of the year, under any weather and water conditions, what five baits would you choose? To learn the answer to this question, I've talked with some top bass anglers who earn their livings finding and catching bass – no matter what.
Gary Klein (http://www.garykleinfishing.com) of Weatherford, Texas, has made more than 30 Bassmaster Classic appearances and has eight career wins. Gary Klein knows how to catch bass and finished second in the 2003 Classic, just 1-pound and a few ounces short of winning.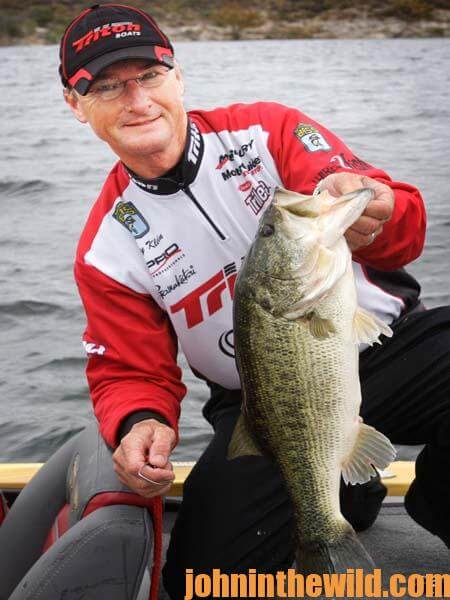 * "I don't believe you can beat a black-and-blue Rattleback (www.lunkerlure.com) jig for catching bass anywhere at any time, on any lake in the country. The 1/2-ounce jig is my favorite flipping lure. I like a variety of colors and styles of trailers.
* "I fish a Vibratron (www.lunkerlure.com) 1/2-ounce spinner bait with a gold willow-leaf blade, and a skirt called a GK4, which is shad- colored with a little chartreuse in it. The spinner bait is a great shallow-water target lure to use for aggressively- feeding bass. If I'm fishing extremely clear water, I can use this bait to draw the bass out of thick cover, and the bass will take the bait in open water. If the water is real dirty, I can reel the spinner bait alongside the target and then let it fall in front of the bass.
* "My favorite buzzbait is a 1/2-ounce chartreuse-and-white Lunker Lure. I'll fish the bait on a 7-foot fiberglass rod with 50- or 65-pound-test Spiderwire (www.spiderwire.com) Stealth braid. I use the spinner bait like I do the buzzbait, as a target-oriented bait or as a raw bait in either clear or dirty water.
* "The Beetle Spin (www.johnsonfishing.com), which catches all species of fish, is my survival lure. I always carry a number of these small-and-compact lures with me. Beetle Spins catch numbers of bass, particularly big bass. My favorite color Beetle Spin is white with a red dot that I fish on spinning tackle on either 6- or 8-pound-test line.
* "I'll use the 4-inch finesse worm on a drop-shot rig for my fifth choice of best bass baits. I fish a wide range of colors, including purples, blues, browns, shad and most of the colors of the rainbow."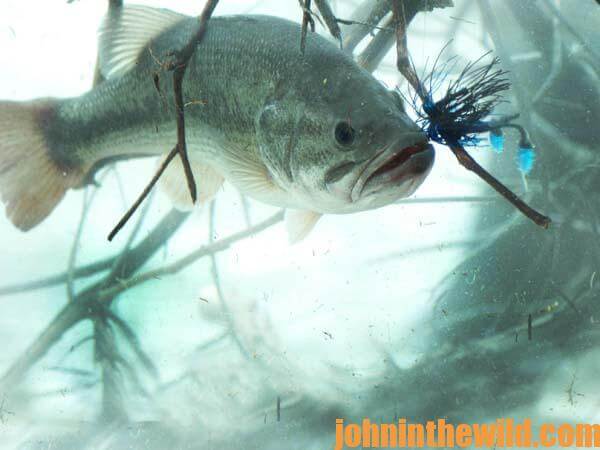 To learn more about bass fishing, get John E. Phillips' Kindle eBooks and some print books, "How to Bass Fish Like a Pro," "How to Win a Bass Tournament," "Catch the Most and Biggest Bass in Any Lake: 18 Pro Fishermen's Best Tactics, "Hot Weather Bass Tactics" and "How to Become A Tournament Bass Fisherman." Click here to get these books.