Editor's Note: As a fisherman, you understand the necessity of investing in quality equipment. However, you may question the need to spend additional dollars hiring a crappie guide. But if you want to spend your time on the water catching crappie instead of looking for them, a knowledgeable guide is the best investment you can make. This week, I'll take a look at the advantages of hiring a guide, how to locate a guide for the lake you want to fish, what to expect from your guide, and which questions you need to ask before your crappie-fishing trip begins.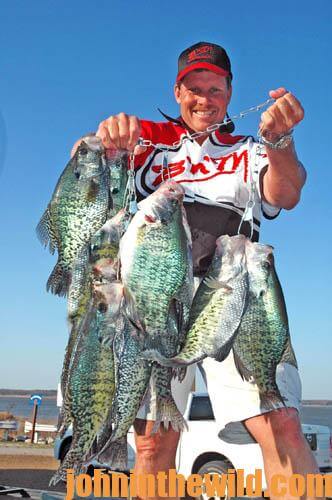 Problems can arise when you don't know what to expect from your guide. Ask these questions of a crappie guide before you consider taking a trip with him:
* How much will the trip cost?
* Does the price include the tip?
* What amount do you usually expect for a tip if we have a good day?
* What equipment is furnished on the trip?
* What equipment is not furnished on the trip?
* What time does the day of fishing begin?
* What time does the day of fishing end?
* What happens if we catch a limit of crappie before the day is over? Can we fish for other species?
* Who cleans the fish?
* What charge is there for cleaning fish?
* How many people are allowed to fish from your boat?
* What about children" Can they fish with an adult in your boat?
* What about helping children to learn to fish? Are you willing to do that?
* What are our chances of catching crappie?
* What size crappie do you expect to catch?
* What happens if we take the number of crappie we want to keep? Can we continue to fish and release the crappie we catch?
* What recommendations can you provide – a list of names and phone numbers – of other people who have fished with you?
* What realistically, are our chances of catching a limit of crappie or of catching big crappie?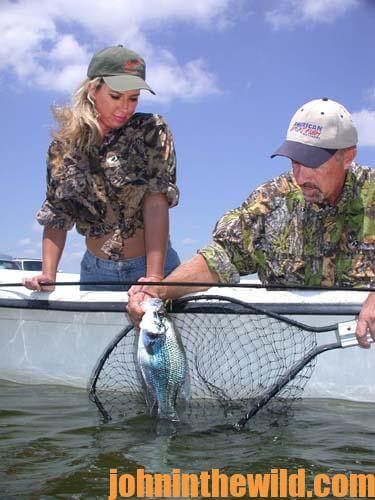 Knowing the answers to these questions will make your crappie-fishing experience much more fun and enjoyable, prevent any misunderstandings and give you a realistic picture of what to expect from a day of angling with your crappie guide. When you fish with a guide, you'll spend more time fishing and less time looking for crappie. You don't have to own a boat, a motor, a depth finder or a large amount of equipment. The guide can tell you what your chances for catching fish are before you reach the lake. The guide can call you when the crappie are biting. Too, he can tell you to stay at home when the fish aren't biting, the weather is bad, or he knows you'll have a miserable trip.
For dollars spent, the crappie guide can provide for you, your family and friends, the most quality crappie-fishing experience for the lowest cost. Once you determine the cost of the equipment you must have and the number of hours you must spend on the lake to find the fish, you may decide that hiring a crappie guide will provide the best crappie fishing for you this year at the most-economical cost.
To learn much more about crappie fishing, get John E. Phillips' Kindle eBooks and some print books by going to http://johninthewild.com/books/#crappie or to www.barnesandnoble.com.
To receive and download for free "The Crappie Catchers' Cookbook," by John and Denise Phillips, go to http://johninthewild.com/free-books.
EXPLORE MORE: you'll love these stories from John too