John's Note: Bob Walker of Livingston, Alabama, began turkey hunting with his dad at the age of 5. By age 13, he could call and bag his own gobblers. He hunts turkeys every year, about each day of the season. Walker's won many turkey calling competitions and is a longtime guide at Bent Creek Lodge (http://www.bentcreeklodge.com) in Jachin, Alabama.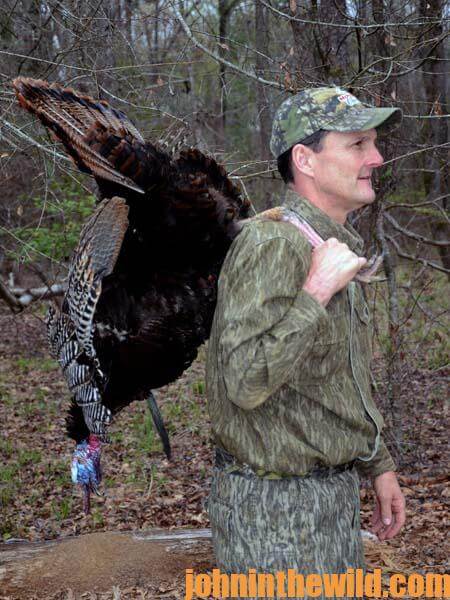 Bob Walker has guided at Bent Creek Lodge for many years. When a hunter pays his money to hunt at a lodge and hire a guide, he expects the guide to produce a gobbler, regardless of the weather conditions or the time of year, whether or not the birds gobble on that day, and whether or not the hunter can sit still and shoot straight. Walker faces this challenge every day of turkey season when he hunts tough turkeys. When Walker leaves the lodge for a day of hunting, success has to happen.
No one likes to hunt turkeys in the rain. But Bob Walker has to take clients out to attempt to bag gobblers even in driving rainstorms. "During rainy weather, I've found gobblers almost always roost near some kind of opening like a road, a clear-cut, a pasture or a green field," Walker says. "I've also noticed turkeys gobble much more often than people think they do during a rainstorm. But because rain drowns out the sound of their gobbling, hunters can't hear the turkeys gobble. I know turkeys gobble because I've watched them with my binoculars in a driving rain, gobbling from the roost and in openings. Although I can't hear these turkeys, I'll see their necks sticking out and their bodies shaking, which tells me they're gobbling."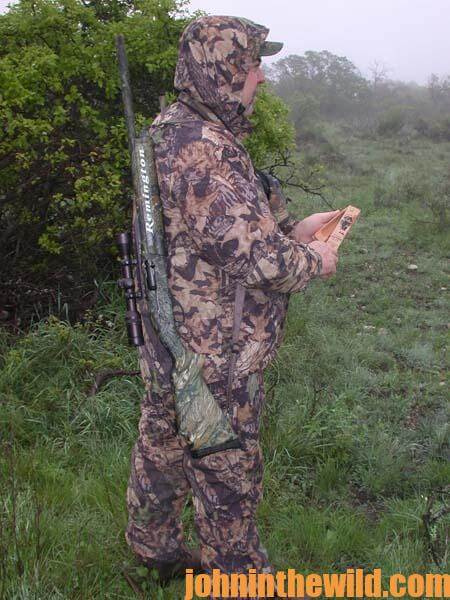 Walker has developed a secret strategy for finding and taking turkeys, even on the worst of days. "When you hunt during dry weather and see a gobbler track in a road or along a field embedded deep down in the dirt, you know a turkey probably has walked that road or the edge of the field right after a rain," Walker explains. "If the track appears somewhat distorted, you know the bird probably has walked there during the rain. The rain likely has filled-up the track and made it not be as crisp and sharp as a track will be that's made after the rain. By reading turkey tracks, you can tell where turkeys have walked during and after a rain. These are the areas I hunt on bad-weather days."
Unlike most of us, Walker goes to the spot where he expects to find the turkey well before daylight and sits in the dark in the rain waiting on first light to arrive. "I really believe that turkeys work better and come to calls better in the rain than they do on bluebird days," Walker says. Walker tries to sit close to the road or the field to insure that he can see a gobbler coming to him when he calls. "During the rain, I call more and louder than I do on days when it's not raining," Walker explains. "The turkey can't hear far in the rain, and neither can you. So, the only way you'll know he's coming is to see him."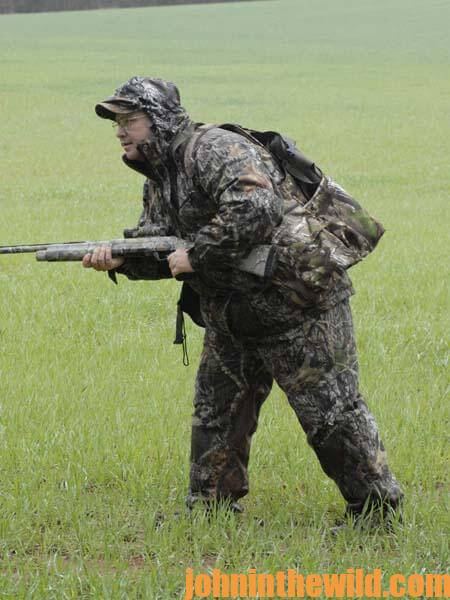 To get John's book, "The Turkey Gobbler Getter Manual," for free, go to www.johninthewild.com/free-books to download.
To learn more about turkey hunting from the masters, get these Kindle eBooks and print books by John E. Phillips, including: "The Turkey Hunter's Bible (available as an eBook or in paperback)," "PhD Gobblers: How to Hunt the Smartest Turkeys in the World," "Turkey Hunting Tactics," "How to Hunt Turkeys with World Champion Preston Pittman," "The 10 Sins of Turkey Hunting with Preston Pittman" and "Outdoor Life's Complete Turkey Hunting." Click here to get these books.
Next: Barn Turkeys and Bad Field Gobblers with Bob Walker
EXPLORE MORE: you'll love these stories from John too